2021's most popular job search blog posts from the most popular job search bloggers.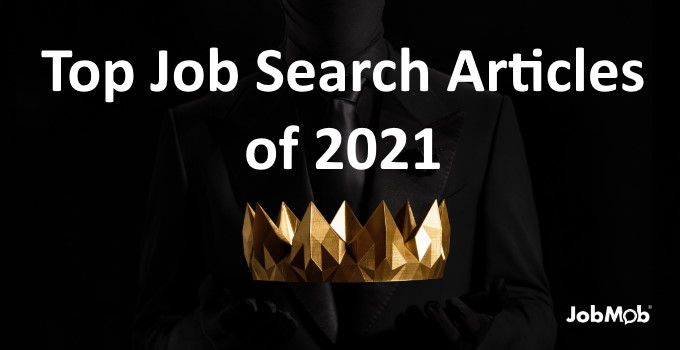 At the end of every year, I reach out to dozens of job search experts to ask for their top job search-related articles from the past 12 months. Over 40 bloggers joined in on the fun this time around for your enjoyment and job search success.
Also, each expert's avatar links to their Twitter profile, if you'd like to follow them there.
Which article is your favorite? Tell us in the comments.
Enjoy!
---
---
Top Job Bloggers' Best Job Search Articles of 2021
Free bonus: Download a PDF version of this article to use as a handy reference. Download it now.
---
Read Next
Check out another JobMob year-end roundup:
Question for you
Which article (or article title) hits home the most for you? Tell us in the comments.
Subscribe to JobMob via RSS or email and follow me on Twitter for more insights from the world's best job search experts in 2022 and beyond.