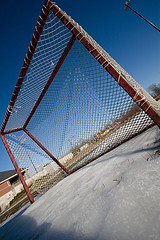 These were the most-read articles posted on JobMob over the month of April 2007 according to FeedBurner's Site Statistics:
514 Reads – Top 10 Funniest Job Horror Stories
Passover is the celebration of the Israelites' deliverance from the hands of their ancient Egyptian taskmasters. Although Jacob Richman's 2007 Salary Survey Results showed that 92% of Israeli hitech workers are satisfied with their jobs, many people elsewhere feel that they too could use an exodus of their own and if not that, perhaps a plague or ten for their bosses and cohorts. In the spirit of the holiday, here are the Top 10 Funniest Job Horror Stories.
160 Reads – Web2.0 Job Search: Evolution or Revolution?
Lacking an official definition, the Web2.0 label means different things to different people regardless of whether they have Israeli startups in mind. At its simplest, we can say that Web2.0 refers to the state of the Internet today as opposed to during the late '90s Internet Bubble. With that in mind, what has changed when it comes to job hunting?
124 Reads – 40 Tips for Job Seekers Over 40

It used to be that students worried about finding jobs because they had no professional experience. Then the Internet Bubble happened, and youth became attractive because we would stay up all night and work weekends while other employees went home to their families. Companies often emphasize hard work over experience this way, when instead they should put smart work ahead of hard work. Ever felt that kind of disdain? Then this list is for you.
67 Reads – Is JobMob the Best New Blog? You Decide
The first round voting of the 2007 JIB Awards has opened and will continue until Sunday, April 29th.
58 Reads – Death of the Employee Stock Option?
A practice made popular by Microsoft and Amazon, many companies use ESOPs (Employee Stock Option Plans) to lure new talent. However as the first major vesting date appears on the horizon for the members of its ESOP, Google is anxious about a brain drain of the newly-rich. Together with backdating scandals that have hit companies like Apple and Monster, could this be the end of the employee stock option?