Many companies use ESOPs (Employee Stock Option Plans) to lure new talent. However as the first major vesting date appears on the horizon for the members of its ESOP, Google is anxious about a brain drain of the newly-rich. Together with backdating scandals that have hit companies like Apple and Monster, could this be the end of the employee stock option?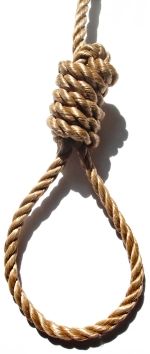 Why do companies push stock options on their recruits?

Refer-a-friend programs like SQLink's are good at bringing potential employees to a company's doorstep but in a competitive market like Silicon Valley or Israel, companies need more to pull those candidates through the door.
From a company's point of view, offering stock options is attractive because:
Stock options cost nothing to give, the cost is in managing the program itself
When employees feel they have a stake in 'their' company, they make extra efforts
Employees are motivated to stay at least until their options vest, typically 3-5 years
When options do vest and employees react, the purchased options are a source of revenue for the company
From a new employee's point of view, receiving stock options is appealing because:
Optimistic new recruits, younger ones in particular, envision themselves down the road alongside history's stock option millionaires, especially if the stock is rising
The offer of options almost feels like a signing bonus
The options are typically not taxable until exercised.
Is offering a great salary good enough instead?
Sadly, no. As Nava Shalev explains (Hebrew), an employee whose only priority is making money will be easily tempted to leave once a higher bidder appears, and his employer will lose most of the return on his investment in that person.
What's a good company to do then?

Companies need to develop an employment brand, as Ms. Shalev suggests. For example, Google has already attained legendary status as an ideal place to work with its free gourmet cafeterias and far-reaching wifi-enabled, leather-seated transport system. A strong employment brand such as Google's attracts new employees and makes current employees reluctant to leave. If anything, this should allow Google to avoid the stock options brain drain trap that they fear.
What about smaller companies with lesser resources?
They still have many options to tempt you in creating an employment brand, requiring them to be more creative. Video game creator Red 5 Studios came up with an elaborate recruitment drive where they mailed 100 top developers a personalized package containing an iPod, and the package tied into a video game-like website that was created to sell the company to these candidates.
Conclusion
The employee stock option will continue to lose favor for now but will live on until another low-cost, high-impact recruitment lure becomes well known. Companies will need to exert more effort on building their employment brands, especially if they want to mitigate the effects of a backfiring employee stock option plan. The winners are the jobseekers, who will only benefit from companies' redoubled efforts to attract them.
Subscribe to JobMob via RSS or email and get more insight on the direction the job market is moving.