The most creative and funny job ads that recruiters are using to get your attention.
Enjoy! Click through to see larger versions at the source.
Which one is your favorite? Tell us in the comments.
Bonus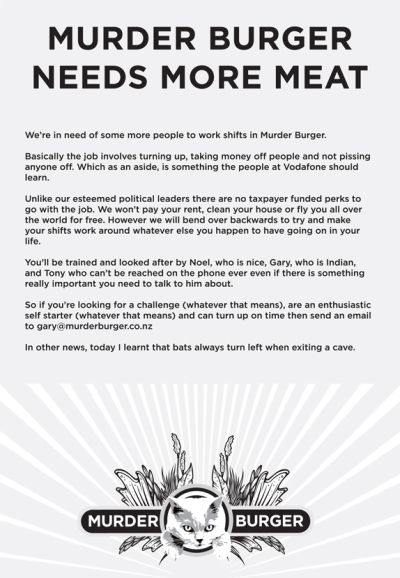 More funny and creative job ads
Subscribe to JobMob via RSS or email and follow me on Twitter for more funny creative job stuff.