When so many people are making us laugh with funny job wanted ads on Craigslist, let's take a moment to enjoy the lost art of newspaper job wanted ads.
7. Need someone familiar with police methods
From Rob's Megaphone via Troy Bettinger: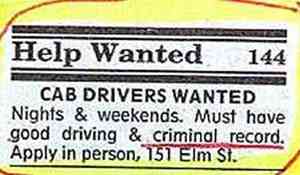 6. "Expert in all levels of security"
This guy got 600 replies: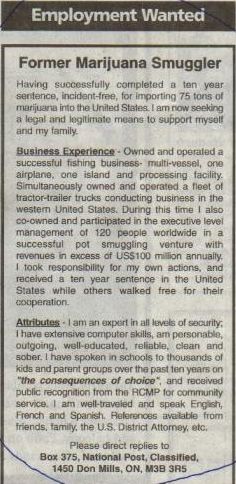 Other gems: "successful fishing business" "executive level management" "References available from… U.S. District Attorney"
5. We let Him do all the work
From NotHired:


Of course the crew is able to work immediately.
4. Looking for someone on the inside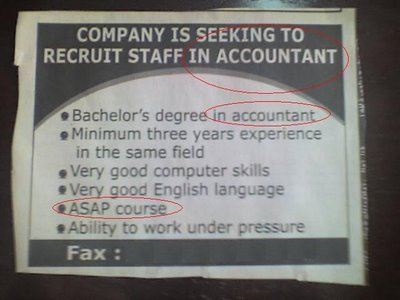 3. What do they need the picture for?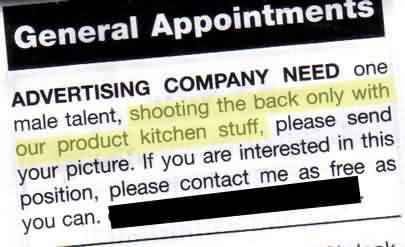 2. No vegetarians, please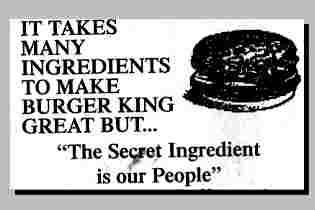 Ugh. That's the last time I eat there.
1. Mercenary for hire
A classic from the Top 10 Best Job Ads of the World:

Bonus
Seeking: evil half-twin

More funny and creative job ads
Want more job funniness? Subscribe to JobMob via RSS or email and follow me on Twitter for more funny newspaper advertisements discovered on the job search.