Recruitment ads examples from and for companies who are willing to go all out to stand out.
Think it's hard to find a job?
Companies think it's hard to find you and other great hires, and they're not wrong.
According to Glassdoor, the average cost-per-hire across America in 2020 is around $4,000 but the numbers are much higher when you focus only on professionals.
Some companies are willing to spend more to get your attention, and it shows.
Enjoy the awesomeness!
---
---
Samples of brilliant job ads designed to get your resume
🇺🇸 Los Angeles: Graphic Designer
🇨🇦 CareerTrekBC.ca: Hipster is not a real job
"Hipster is not a real job. It's time to look for a career. Explore your options at careertrekbc.ca"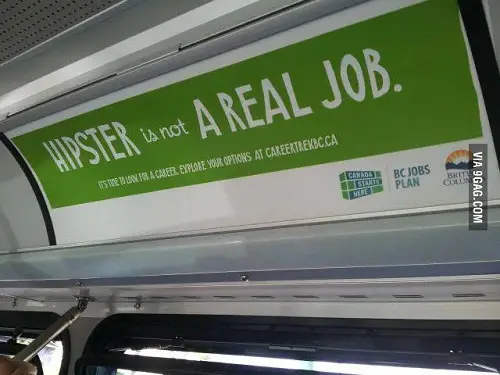 🇺🇸 McCann: Advertising
"is advertising in your blood? contact us. we're thirsty."
"we're hungry for new talent. bring us your brains."
🇦🇺 IKEA Australia: Career Instructions
"talent recruitment marketing. To recruit new staff, IKEA Australia mimicked their famous assembly instructions and created "career instructions." They hid them in stores within their flat-packed furniture boxes, just waiting to be discovered when customers got home. The campaign was highly effective, garnering 4,285 applicants and leading to 280 new hires."
🇮🇱 Fiverr: Another Generic Recruitment
🇮🇳 Nimblechapps: The Digital Artist
🇮🇳 Nimblechapps: The Android Developer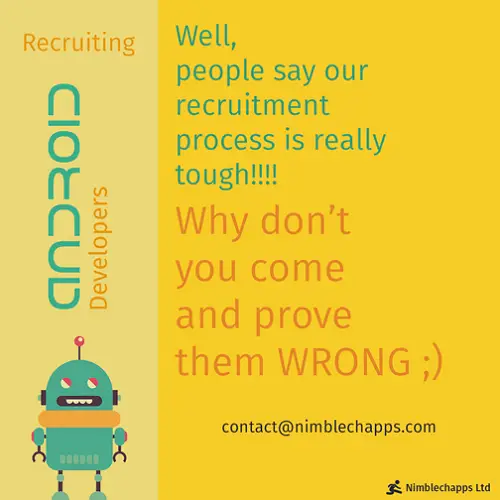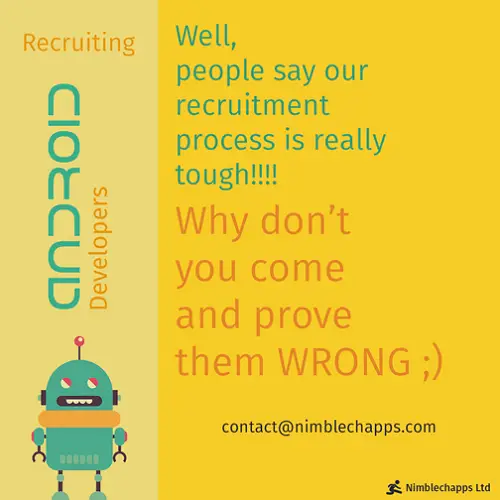 🇮🇳 Nimblechapps: Sales Manager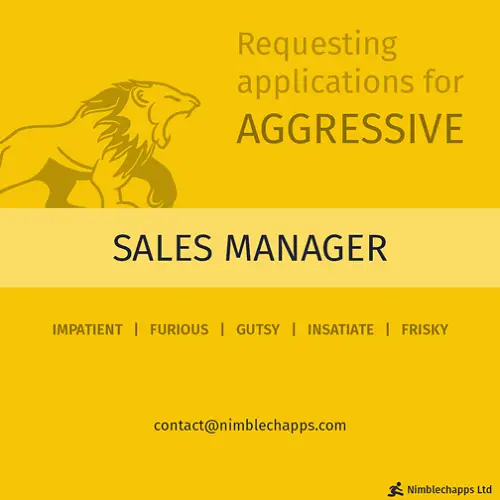 🇮🇳 Nimblechapps: Programmers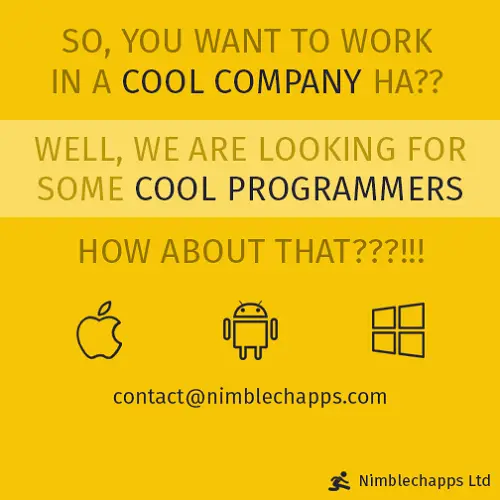 🇺🇸 MongoDB.com: Wash and Refer Campaign
"Employees must wash hands, and refer a friend before returning to your desk."
🇮🇳 YourDost.com: Software Developer
""Hi there! The detailed results are exclusively offered to YourDOST users, and therefore, it will really be great if you could log in – you'll be able to see the results as soon as you do. Meanwhile, it's obvious that you know code well enough to reach here, and we likee that! Would you like to work with us and take YourDOST to further heights? If so, send in your resume to hack@yourdost.com.""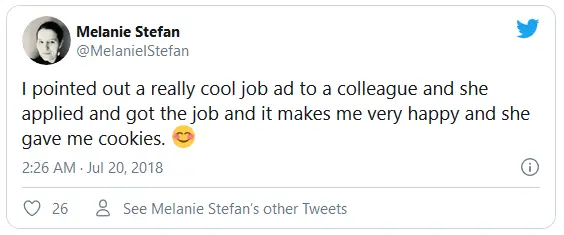 🇺🇸 Burger King: Arketing Anager
"ARKETING ANAGER (Don't mention the M.)"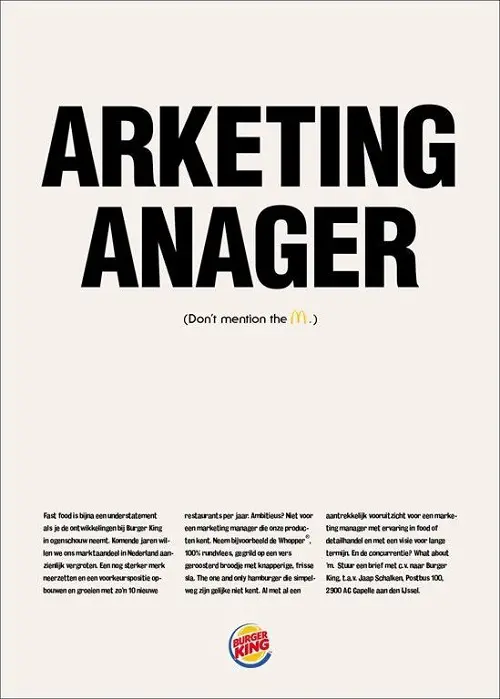 🇮🇳 Snapdeal.com: Snapdeal is Hiring
"Why look at our work from the outside, be an insider. Join the Snapdeal tech team. Send your resume to: supportechies@snapdeal.com"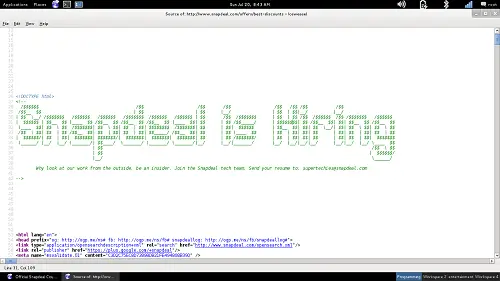 🇺🇸 Hacker Rank: Know some code
🇮🇱 SodaStream: Join the Revolution
🇮🇳 TheDormShop.in: Minions
🇸🇬 Dallas.sg: Bartender
🇵🇭 Sysgen Philippines: Career Update
"Stop. Look. Reflect. Awesome opportunities detected. You will regret (possibly for a lifetime) if you ignore these opportunities."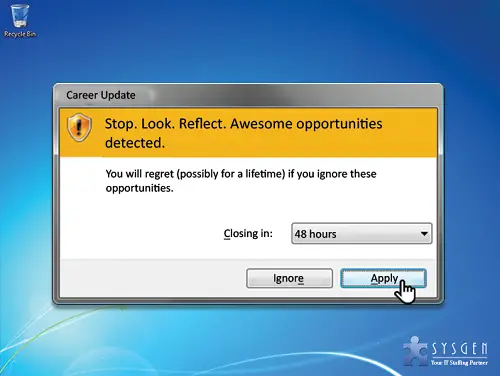 🇪🇬 New Blood Needed
"We are hiring Creative minds"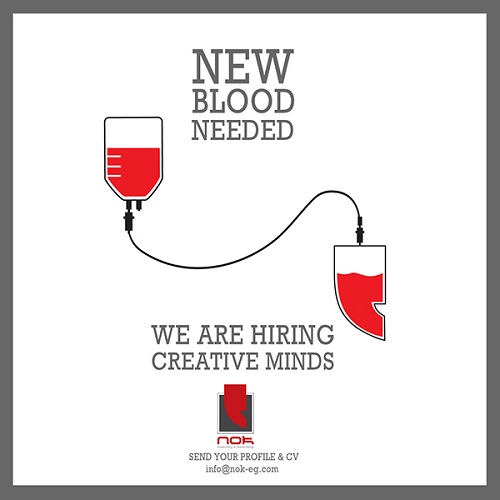 🇮🇳 We are hiring
Zomato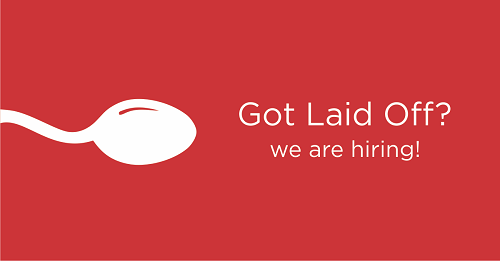 Housing.com
Frankly
WarCircle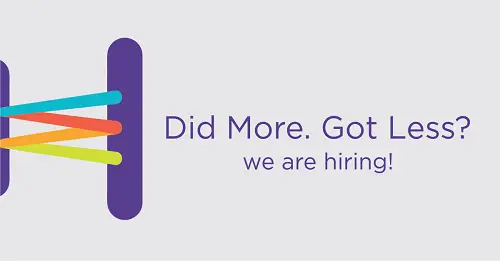 Tinyowl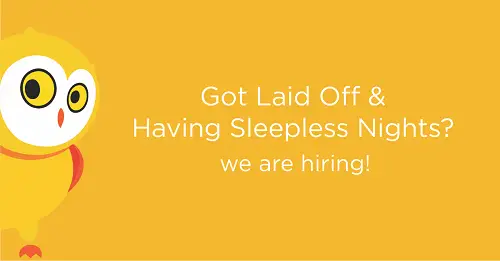 Jabong
🇮🇳 The Dot Affair: This is not for you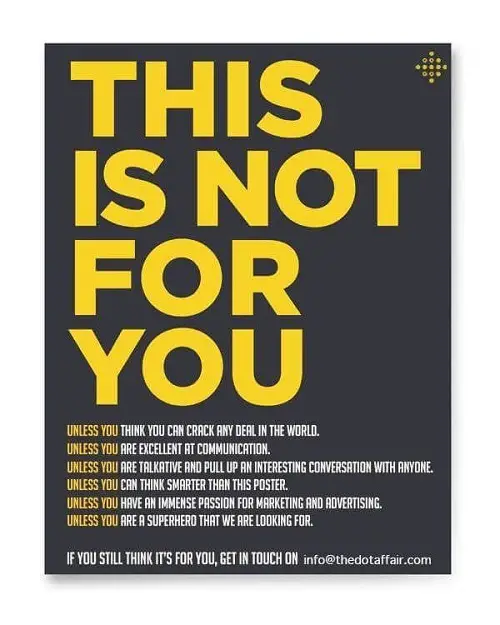 🇬🇧 RBH: Copywriter Needed
"The pictures people have taken over. We need a words person. If you're interested, send your CV and some examples of your copywriting to info@rbh.co.uk"
🇨🇿 Y&R Prague: Watermark Recruitment
"Art Directors spend countless hours on stock photo sites, desperately looking through hundreds of pictures covered in watermarks to find the one their creative director has requested. Y&R Prague found an opportunity in these Art Directors' struggle, and partnered with Dreamstime's stock photo site to turn their watermarks into Y&R Prague's recruitment ad."
🇫🇷 Batman Arkham Origins: Gaming
"To submit a job application, go to http://batmanarkhamorigins.warnerbros.fr/#recruit: here applicants will have a job interview via Google Hangouts with the most feared villain of Gotham City—The Joker. As a recruiter, The Joker will test and assess job applicants. Ten handpicked candidates will get the unique opportunity to meet Black Mask in flesh and blood for the final interview. At the end of the recruitment campaign, that is still kept secret, Warner Bros. will name the winner who will be assigned the job of hunting down Batman."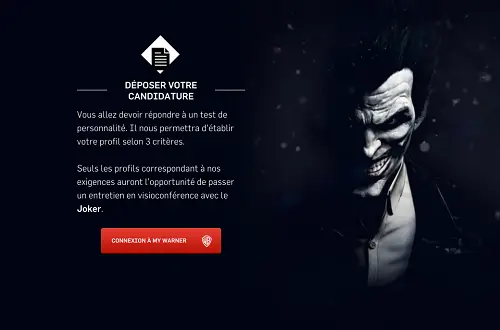 🇺🇸 USMC: Recruit Training Poster
"Only a few have what it takes to conquer the enemies within."
🇩🇪 Penny: Reality TV Recruiting
"Problem: The unemployment rate in Germany has fallen to a record low. No wonder Germany's biggest discounter PENNY was having a hard time filling its over 1900 vacancies. Conventional recruiting measures simply didn't do the job anymore.
Idea: To integrate real job offers into a reality tv series."
🇺🇸 Copper Mountain: Makeup so your boss won't know
"Concealer cream (aka "makeup") kit, in promotional holder, hides skiers' "raccoon eyes," the telltale result of wearing ski goggles out in the sun. Each 6.2 gram kit will cover about 10 powder, ahem, "sick" days. The goal is to show late-season thanks and support for Denver area's avid day-skiers."
🇧🇪 TBWA Brussels: Skipping School. It Can Get You a Job.
"Skipping school. It can get you a job. #klimaatcopy"
🇵🇹 Klug Agency: webdesigner
"Digital campaign on Social Media, to hire new elements fresh from college (freshmeat) to join Klüg's team."
"Webdesigner: contains: curiosity, passion and skills. Open mind, ability to take criticism, problem solver, patiente, reliable and creative. May contain traces of coffee and alcohol."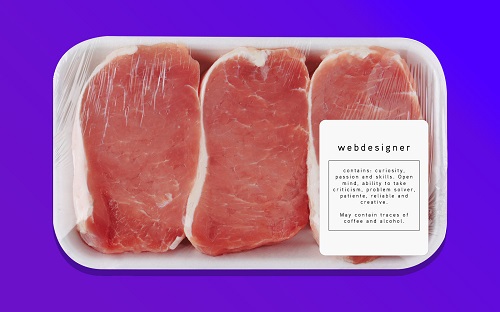 🇬🇧 S3 Advertising: Reboot your Career
"We're looking for part time IT support, so if you want to reboot your career at one of the UK's leading ad agencies, this is your chance. Job advert for UK integrated agency, S3 Advertising."
🇺🇸 Ogilvy: Search for the World's Greatest Salesperson
🇬🇧 Royal Navy & Royal Marines: If you can
"If you're retiring RAF or Army engineer, but feel you've more to give, visit royalnavy.mod.uk/serviceleavers"
🇬🇧 Ministry of Defence: MOD Police Constables
"Protecting the nation takes more than you might realise. It takes more than a gun to protect the nation's defences and Critical National Infrastructure (CNI) sites. You need the right blend of personal strengths. Stamina, vigilance and resilience are essential, as you'll need to stay focused for hours at a time. But just as important are things like people skills and customer focus. After all, you'll need to deal with all kinds of situations responsibly and effectively. If you are over 18 and think you have what it takes, you could have a very rewarding career with us. We are also recruiting for qualified AFOs from other Forces or officers who would like to train to be armed officers. Discover more about joining our armed force, including full eligibility requirements and details of the application process, at mod.police.uk"
🇬🇧 British Army: Would you join the army after watching this?
🇺🇸 The US Army: What's your warrior?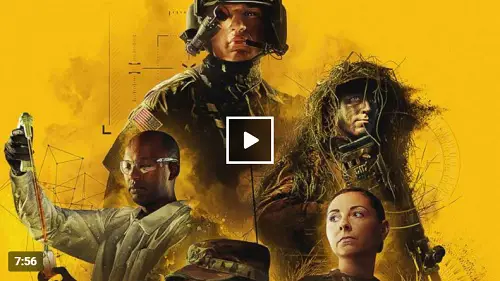 🇬🇧 The New British Army Recruitment

🇲🇰 Futura 2/2: Office Manager Needed
"Please send your CV and recent photo to jobs@futura.net.mk no later than Wednesday, June 27th."
🇺🇸 Schlotzskys.com: Get This Bread
🇧🇷 Revelo.com.br: Take the next jump in your career
🇺🇸 Wavetechs: We're Hiring Superheroes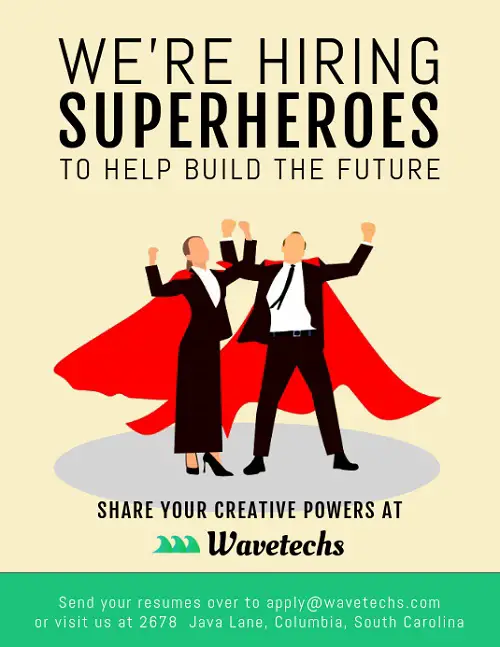 🇺🇸 Toys R Us
🇺🇸 Verizon Careers: Software Developers
🇺🇸 Grizzly's Grill: Hardworking Dishwasher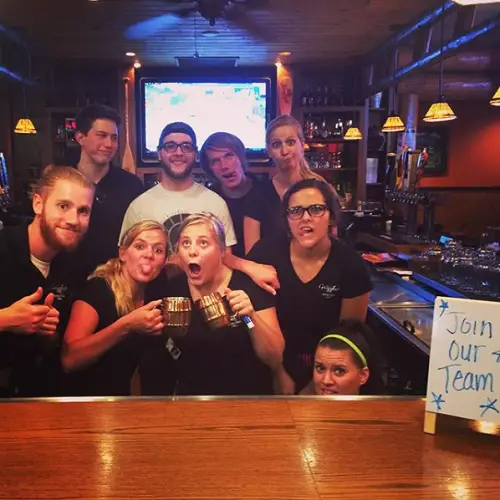 🇺🇸 Saatchi & Saatchi: Copywriters and Art Directors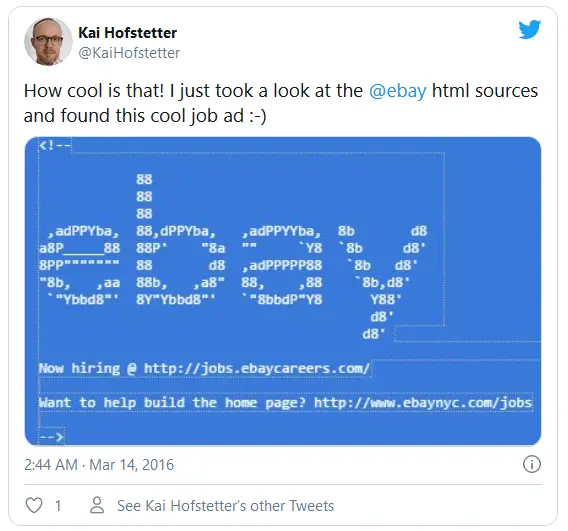 🇺🇸 Red 5 Studios: Personalized iPod
"Competing with larger software companies for the same pool of talented candidates, Red 5 had to think outside the box. They selected 100 'dream' candidates (all employed elsewhere), used social media to research them extensively and sent each a personalized iPod complete with a message recorded from CEO Mark Kerr covering the candidate's previous work and inviting them to apply. 90 out of 100 recipients responded and 3 left their jobs to join the Red 5 team. A big win."
🇬🇧 Social Talent: Why do you hate your job?
🇺🇸 "McMistake" print ads to recruit students!
🇺🇸 OUR NEW OFFICE IS OPEN: WASTE EXPANDS INTO ANIMAL CROSSING
We built a replica of our London office in the smash hit Nintendo game Animal Crossings: New Horizons. If you come over, you might find something interesting on our bulletin board…
Question of the article
What's the most creative job ad you've ever seen? Tell us in the comments.
More funny and creative job ads
Subscribe to JobMob via RSS or email and follow me on Twitter for the most creative job ads examples anywhere.