Key lessons that worked for me on how to conduct a job search.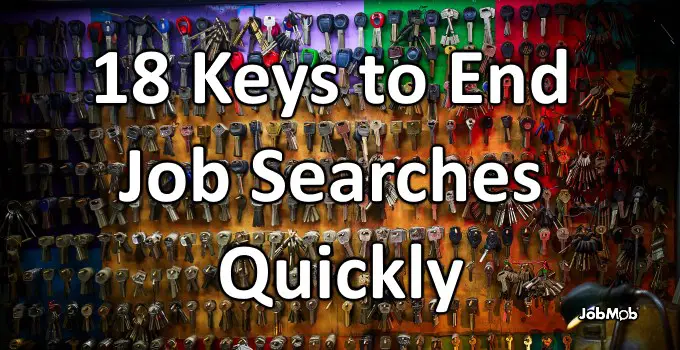 This a guest post by Yehoshua Paul.
Over the past year, I have managed to become very familiar with job hunting (this was in Israel).
Most of the people I know who are looking for work rarely do everything they could to find work. Many of them are doing things wrong and some stuff which in retrospect should have been done differently.
Primarily it is the difference between being passive to active while not being overly aggressive.
Don't be lazy, work is out there. Get up and find it.
I am not a guru, and the lists below are far from comprehensive, but I think they will help you find the work you need so badly. These tips worked for me.
---
---
While job hunting, you should…
1) Talk to people
Friends, family, employment agencies, outsourcing companies, professionals in your field… if no one knows you are looking, then no one will think of helping you.
Use LinkedIn and professional networks. Get in touch with all the people who can help you with your search.
2) Prepare a portfolio
In some fields, having a portfolio is a basic requirement. In others, a work portfolio can be used to greatly impress potential employers.
3) Polish your resume
If you don't know how to do it yourself, approach someone who does know resumes. It is better to spend money on a professional resume than to have it overlooked by a potential employer.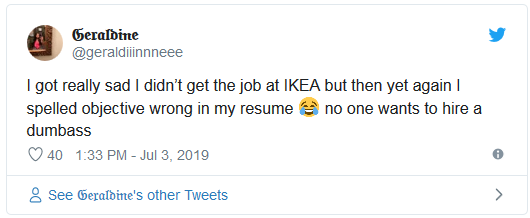 4) Sign up to jobsites
Top job boards will deliver potential jobs directly to your inbox. They can tell you where to look for work, and help focus your search.
Many sites also offer you valuable tips that can help increase your odds of success.
5) Visit job fairs
Job fairs are good places to meet potential employers, make a personal connection, and gather contact information that can't be found in job ads. You're looking for work, they're looking to hire.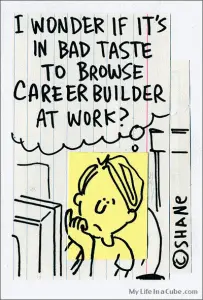 While job hunting, you shouldn't…
6) …Rely on others to do the work for you
Whether it's an outsourcing agency, friends, family, or the person you met the other day who swears he knows someone who is hiring, you are not their sole concern. Continue searching. Call them occasionally to stay in touch, help them help you find a job, but don't rely exclusively on your contacts.
7) …Overly rely on any one person
There is no reason for you to work with only one employment agency, seek help only from a single friend, etc.
The more people who can help you, the greater your chances are of finding work faster.
8) …Rely on people with competing agendas
Keep control of your job hunt. If two employment agencies are bidding for the same job at a company and both send in your resume, the company will avoid the headache of dealing with them and move on to the next candidate.
9) …Send your resume to the wrong people
Why would a law firm be interested in hiring a programmer?
You want to target companies, and early in your search.
10) …Overly focus your search
If you narrow your search so much that you ignore all the other attractive options out there, your job search will be harder than it needs to be.
11) …Ignore following up
What's better: call tomorrow, or wait a month/year/never? It matters.
12) …Stalk recruiters
Don't follow up 5 times a day, people are busy. If they say they'll get back to you, give them a chance.
13) …Gloss over job requirements
It's a best practice to only apply for jobs you qualify for, but first make sure you actually do qualify.
14) …Apply halfheartedly
Have you ever sent a blank email with your resume attached? Or sent an email cover letter while forgetting to attach your resume?
While job hunting, you should have…
15) Started looking the moment there were rumors of massive layoffs
16) Made sure another job was lined up before quitting your existing job which you hated
17) Asked your boss whether your contract was going to be extended before it expired
18) Made sure your work was above and beyond the accepted standard
Bonus #19) Keep on looking while waiting for an answer. There is no rule that says you have to apply to only one job at a time. Who knows, you may find something better.
What others are saying
6 Keys to Career/Job Hunting Success
Question of the article
Which of these job search tips stands out to you, and why? Something you never thought of? Something you completely disagree with? Tell us in the comments.
About the Author
Yehoshua Paul is a freelance Technical Writer. Since July 2009 he has worked at 5 high-tech companies – individually and as part of a team, employed and freelance, full time and part time, and always busy.
This article was part of the 4th Annual JobMob Guest Blogging Contest, which was made possible thanks in large part to Gold Sponsor, Jason Alba of JibberJobber.
Subscribe to JobMob via RSS or email and follow me on Twitter for more key real-world job search tips.