Looking for an instant resume review or free resume feedback from a professional? It's all here.
Most job seekers spend so much time applying for jobs with resumes, some even brag about how many they've sent out (while others more understandably complain about the same thing…).

All too often, job seekers haven't taken the time to make sure they have a good resume in the first place, leading to a lack of positive responses, making all their efforts a big waste of time, and pushing them in frustration down the path towards job search depression.
It doesn't need to be this way.
Use the sites, services and software tools here below to get a quick, free resume review that can build your confidence in your resume and save you from the resume black hole every job seeker hates.
Over 80 Free Online Resume Reviews Services For You
As much as possible, I tried to only list sites that are credible and who provide the resume reviews themselves, and not via a third party.
Some of the sites are aimed at specific groups such as for programmers 💻, for executives 💼 or for veterans 🪂, and the emoji will signal those.
You'll usually need to upload your CV or submit it via email for review by a resume expert, but some of the sites use software to immediately analyze and generate a resume scorecard for an instant review. For best results, use multiple services of both kinds – human and software – to get as much useful feedback as you can.
Finally, the listings are categorized by country, because CV and resume best practices (such as formatting) are often different by location. Check the resources for your country before looking at the international results.
If you're looking for a job in another country, use the resources from that country as a way to learn how to localize your CV.
To get started, click a flag to jump to a country's free resume review sites, or click the globe to check the International section, which includes sites that apply to many other countries not listed here:
Free bonus: The One Resume Resource You'll Ever Need is a handy reference to make your resume get you more job interviews. Download it free now
🇦🇺 🇨🇦 🇭🇰 🇮🇳 🇮🇪 🇮🇱 🇸🇬 🇿🇦 🇬🇧 🇺🇸 🌎
Know of any other free resume review sites to add to the list? Please suggest them in the comments below.

🇦🇺 Australia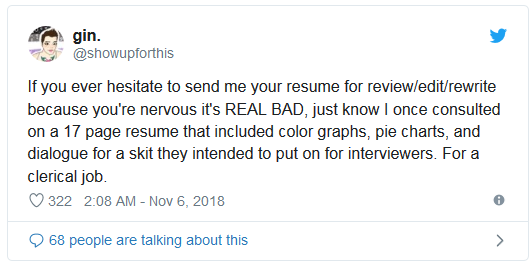 ResumeWriter.HK – Unsure if your CV will impress the recruiter? Fill in your contact details below and our team of HR experts and former recruiters will get in touch to review your resume for the Hong Kong job market. We'll give you our professional opinion on how you can best present your skills and experiences for your job applications. This consultation is absolutely free.
Naukri – Get free resume feedback report and know what to improve within 30 seconds
Resume Writing Experts – Mail Your Resume at mail@resumewritingexperts.in. Our Resume Writing Experts will email their views on your resume to you for FREE!
WorkingForYou – This is often a good starting point for identifying how we can help or whether career consultancy is the right route for you. It gives us an idea as to how well you present yourself to a potential employer, it also provides you with an honest appraisal of your most critical job search weapon. There really are no-strings attached to this offer. To avail of your review please send your existing CV to our CV writing services team at info@workingforyou.ie
CV Experts – Allow us at CV Experts to help create the perfect CV for you. Feel free to contact us today for more information and to avail of a free consultation info@cvexpert.ie or by phone on 087 738 8306
KeepOlim – KeepOlim's Free Resume Review Services – provides free resume reviews including rewriting, formatting and updating English resumes for the Israeli market. Our patient resume expert volunteers create a beautiful resume to put our Olim's best foot forward showcasing their strengths to allow them to obtain their desired position.
Resumes Central – Have you ever had free professional feedback on your resume? We are having a one-time free resume feedback provided by our team of career coaches with extensive experience in recruitment and hiring. You can send your resume to our team lead at cv@resumes-central.com to get complimentary feedback on how to improve your resume. You can also WhatsApp Message us at +65 9681 2409.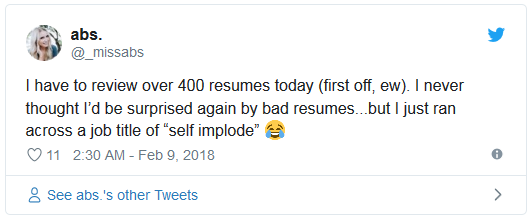 Question of the article
What is the best free resume review service in your opinion and why? Tell us in the comments
Free Bonus
If you want a handy resume and CV resource that you can keep on your smartphone or print out for easy reference, this special bonus is for you.
This free download contains:
111 Smart Resume Section Headings and Titles
60 Resume Achievement Writing Ideas and Expressions
500 Positive Resume Action Verbs That Get Job Interviews
35 Resume Filenames Recruiters Won't Respond To
Click the image below to get access to
The One Resume Resource You'll Ever Need
:
JobMob Insiders can get this free bonus and other exclusive content in the JobMob Insider Bonuses area. Join now, it's free!
Want more free resources? READ NEXT: 🆓 40+ Highly Rated Free Udemy Job Search Courses
Subscribe to JobMob via email and follow me on Twitter for more monster resume tips and resources.