Tiktok is a fun place to get quickie job search tips, tidbits and snippets.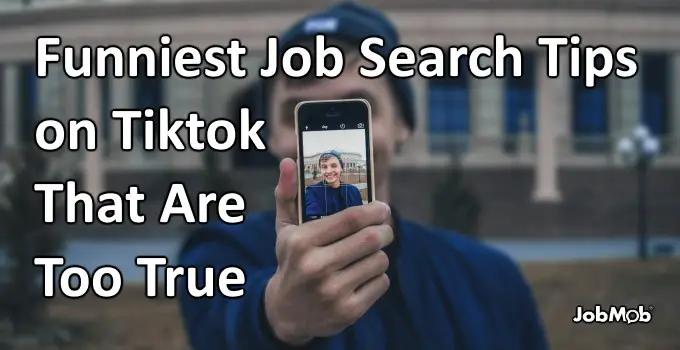 You don't have to be on Tiktok to enjoy Tiktok.
There are so many creative people using its short clip format to present job search advice in a way that gets right to the point and won't waste your time (although it's easy to get sucked in by the site's follow on recommended clips).
These are some of the best job search-related videos that have gone viral on Tiktok.
There are a lot of clips below, so give the page a minute to fully load.
Enjoy!
---
---
Free bonus: The One Job Interview Resource You'll Ever Need is a handy reference to help you prepare for any kind of job interview. Download it free now
The most popular job search advice on Tiktok right now
Job Search
Classic frustration of new job seekers: how do you get jobs that require experience when have none?
(And now an answer to the above question…)
Grades don't get you jobs, networking does. Here's how to do it.
How to respond to a low-ball job offer:
Derek got a job!
Resumes & CVs
A simple CV design you can make on your own:
Here are more beautiful resume designs that work.
Please tell me your resume doesn't look like any of these…
Design-related things on a resume that typically won't pass through an ATS:
If your resume looks like this, an ATS will throw it out!
For more on ATSes, check out 👊 How To Regularly Beat Applicant Tracking Systems With Your Resume.
When I'm screening resumes and I see these buzzwords…
Action verbs are important for a great resume.
Biggest resume mistakes you're (hopefully not) making:
Some resume mistakes are hilarious, though.
Remove these things from your resume:
Never use THESE words in your resume:
More things you should never put on your resume, this time from a millionaire businessman:
Job Interviews
How too many people expect job interviews to go:
Interview etiquette:
Do THIS when someone asks you, "Tell me about yourself…"
Recruiter: what are your salary requirements?
And again, the most hated question in an interview: so what are your salary expectations?
Here's where to research salaries in your job market.
How to answer the most annoying interview question ever:
Stop ending your job interviews this way:
20 things you need to know before your 20's: 2 questions you should always ask in a job interview
Need more? Here's a long list of useful questions to ask recruiters in job interviews.
When recruiters ask if you have any questions (funny)
How interviews go when your resume says you speak Chinese:
Hi, I'm here for the job interview? (funny)
When your job interview involves a lie detector (funny):
Today during a job interview, I was asked to tell a joke on the spot (funny):
Why did you list honesty as a weakness on your resume? (funny)
The art of bullshitting your way through a job interview:
Recruiter: can you perform under pressure?
When a job interviewer recognizes you from social media:
Question of the article
What's your favorite job search Tiktok clip? Doesn't have to be from the list above. Tell us in the comments.
What others are saying
READ NEXT: 📺 50 Uber Popular Job Search Videos You Need To See
Free Bonus
If you want a handy job interview resource that you can keep on your smartphone or print out for easy reference, I've got a special bonus for you.
This free download contains:
165 positive personality adjectives to describe yourself
444 of the most popular job interviewer questions to prepare yourself with
175 questions that you can ask in job interviews to make a good impression and learn about your future employer
Click the image below to get access to
The One Job Interview Resource You'll Ever Need
: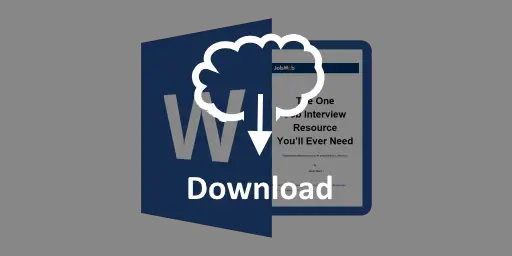 JobMob Insiders can get this free bonus and other exclusive content in the JobMob Insider Bonuses area. Join now, it's free!
Subscribe to JobMob via email and follow me on Twitter for more great job search clips that happen to go viral.