The most popular FREE freelance marketplaces on the Web.
Recruit from a curated network of over 20,000 local freelance professionals.
Freelancers: review LocalSolo benefits and apply.
---
Most of the sites listed here are free to use in their most basic form both for freelancers and employers, however some of the sites have fees for at least one party and most of the sites have paid premium features.
Each site is listed with its specialties and main language when not English.
Last updated: November 29, 2015
Free bonus: How To Find Great Freelance Designers Anywhere is a quick read of case studies and takeaways from people who have done it, with resources to help. Download it free now
1) UpWork.com – general
2) Elance.com – general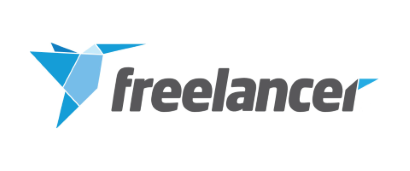 3) freelancer.com – general
4) Envato Studio – general
5) 99designs.com – design
6) peopleperhour.com – programming, design, administrative tasks, accounting, PR
7) seoclerks.com – SEO
8) Guru.com – general
9) proz.com – translation, interpreting
10) toptal.com – custom software development
11) designcrowd.com – design
12) flexjobs.com – telecommuting
13) topcoder.com – programming/development, graphic design, data science

14) TaskRabbit.com – house cleaning, IKEA assembly, donation pickup, event help, office help, pet sitting
15) mediabistro.com – writing/editing, production, graphic design, publishing. NOT FREE FOR FREELANCERS: membership fees.

16) crowdspring.com – logo design, naming design, graphic design, web design

17) clickworker.com – online marketing, e-commerce, media, information and directory services, SEO content, translation, web research, data categorization and tagging
18) freelancewriting.com – writing
19) freelance.com – general
20) workmarket.com – general
21) getacoder.com – web design, writing, programming, legal
22) fieldnation.com – general
23) journalismjobs.com – newspaper/wire services, online media/startups, television/radio, magazines/publishing, trade publication/newsletters, pr/media relations/ communications, nonprofit/academia/government/other, financial/technology/misc. jobs, diversity jobs
24) staff.com – general
25) Authenticjobs.com – UI Design, Front-end Development, Back-end Development, App development, Information Architecture, Content Strategy, Miscellaneous
26) scribendi.com – editing and proofreading
27) trabajofreelance.com – Spanish, general. NOT FREE FOR EMPLOYERS: contact fees.

28) freelance-info.fr – French, consulting. NOT FREE FOR EMPLOYERS: access fees.
29) 48hourslogo.com – logo designs
30) writerbay.com – writing
31) ifreelance.com – proofreading,arts, data entry, graphic designing, photography, bookkeeping. NOT FREE FOR FREELANCERS: membership fees.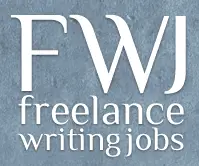 32) freelancewritinggigs.com – writing
33) taskcity.com – programming
34) weworkremotely.com – programming, design, customer service/support, miscellaneous, copywriting, system administration, business exec
35) cloudpeeps.com – general
36) awesomeweb.com – logo design, sales page, ecommerce, blog design, infographic, book cover, banner ad, wordpress theme, wordpress plugin, wordpress maintenance, mobile app, web app, page speed, responsive
37) xplace.com – designing, programming, writing/editing, translating, marketing, photographing. NOT FREE FOR FREELANCERS: bidding fees.
38) hoofdkraan.nl – Dutch, general
39) translatorbase.com – translator

40) freelanceindia.com – general
41) project4hire.com – programming, translation, consulting, graphic design
42) freelancemap.com – software development, web, system administrator, telecommunications & mobile, IT consulting, SAP, Management consulting, Engineering, Distribution, OLAP & Business Intelligence, Content and media, Service and Support

43) Localsolo.com – local and onshore independent contractor recruiting platform

44) freelancers.net – general
45) speedlancer.com – design, writing, data entry, research
46) taskarmy.com – general
47) yunojuno.com – general
48) genuinejobs.com – telecommuting

49) governmentbids.com – general
50) joomlancers.com – everything related to the Joomla CMS
51) freelancesuccess.com – writing
52) freelance-informatique.fr – French, general. NOT FREE FOR EMPLOYERS: intermediary fees.
53) workhoppers.com – general
54) greatlance.com – general

55) freelancedesigners.com – web and graphic design, programming, photography, writing, fashion design, industrial design, video production, advertising, logo design
56) studentfreelance.com – general
57) freelancejobsearch.com – web & graphic design, photography
58) hourly.com – general
59) weliketowork.com – sale & marketing, writing & content, administrative support, design & multimedia, customer service, business services, web development, software development, networking & information systems, coaching, translation
60) golance.com – accounting & consulting, admin support, customer service, data science & analytics, design & creative, engineering & architecture, IT & Networking, Legal, Sales & Marketing, Translation, Web, Mobile & Softare Dev, Writing
61) programmingbids.com – programming, databases, graphic design. NOT FREE FOR FREELANCERS:membership fees.

62) freelanceauction.com – programming, design
63) hexidesign.com – Logo Design, Stationery Design, Business Card Design, Web Page Design, Banner Ad Design, Brochure Design, Poster Design, Flyer Design, T-shirt Design. Has Affiliate Program
64) pro-freelance.com – IT
65) helpcove.com – general
66) network-freelance.co.uk – general
Special mention
Craigslist.org – general Although not technically a freelance marketplace, many people do use Craigslist to post and bid on free job listings, both freelance and salaried jobs.
coroflot.com – design
behance.net – design, copywriting, writing
If you don't want to spend more than a few dollars, pounds or euros, check out our Top 25+ Micro Freelance Marketplaces.
Free bonus
If you want to transform your job search and start getting the benefits of good design, this free report will be a big help. The download contains:
6 Case Studies About How To Find Great Graphic Designers
Best Practices to Start Using Now
The Most Popular Design Portfolio Sites
The Top Freelance Design Marketplaces
Click the image below to get access to How To Find Great Freelance Designers Anywhere:
JobMob Insiders can get this free bonus and other exclusive content in the JobMob Insider Bonuses area. Join now, it's free!
Subscribe to JobMob via RSS or email and follow me on Twitter for more tips about the job seeker-cum-freelancer.