The ultimate list of the most popular freelance marketplaces online, global and local.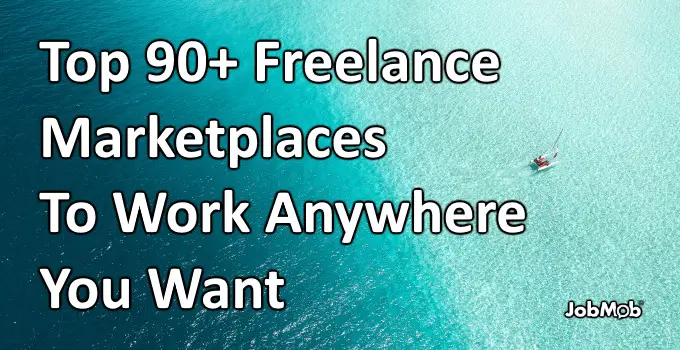 ---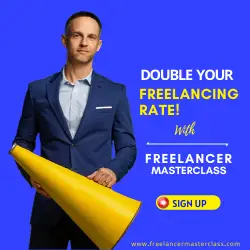 This article is brought to you by the new Freelancer Masterclass, The World's Best Freelancing Course.
Whether you're a beginner or expert, you'll learn how to have a career where you're in charge, where there is no corporate rat race, and where work doesn't feel like work.
Best of all, you can do it all from the comfort of your home, coronavirus quarantine or not.
Now just $97 - 90% off (COVID-19 special!) and if you contact Customer Support after your order and mention "JobMob", they'll refund you another 10%! Offer expires very soon.
---
If you sell online services or need outsourcing of any kind, youve come to the right place.
Most of the freelancing websites in the list are free to use in their most basic form both for freelancers and employers, however some of the sites have fees for at least one party and most of the sites have paid premium features.
Each site is listed with its specialties and main language when not English.
Most sites are completely international, although sometimes they have tax requirements that make them less convenient.
Free bonus: Download a PDF version of this article to use as a handy reference.
The best freelancing marketplaces list anywhere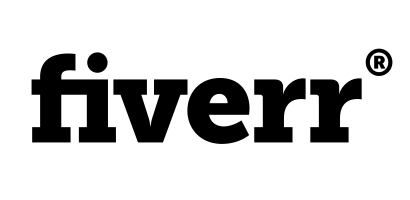 1) Fiverr.com – general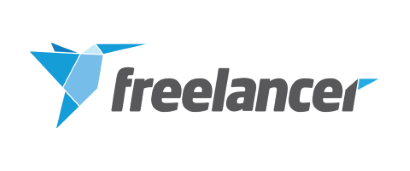 2) Freelancer – general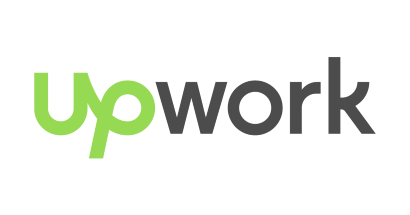 3) UpWork – general
---
Bonus: Upwork Webinar Featuring Mike Volkin
Mike Volkin of Freelancer Masterclass explains how to crush it on Upwork:
---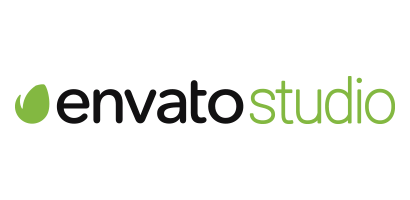 4) Envato Studio – general
5) 99designs – design

6) rev – Transcription, English Captions, Foreign Subtitles, Live Captions for Zoom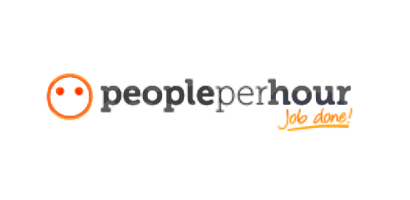 7) peopleperhour – programming, design, administrative tasks, accounting, PR

8) CGTrader – 3D modeling

9) Toptal – custom software development
10) Guru – general
11) flexjobs – general
12) DesignCrowd – design
13) Proz.com – translation, interpreting
14) designhill – business and corporate design, graphic and print design, website and mobile design

15) bark.com – general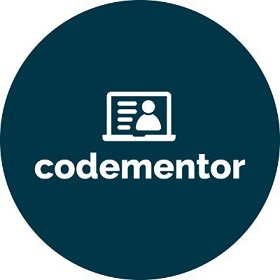 16) CodeMentor – software developers

17) Weworkremotely – design, programming, marketing and more

18) clickworker – online marketing, e-commerce, media, information and directory services, SEO content, translation, web research, data categorization and tagging
19) Contently – writers

20) Translatorscafe – professional translation and interpretation services

21) seoclerks.com – SEO
22) TaskRabbit – house cleaning, IKEA assembly, donation pickup, event help, office help, pet sitting

23) Crowdspring – logo design, naming design, graphic design, web design

24) workmarket – general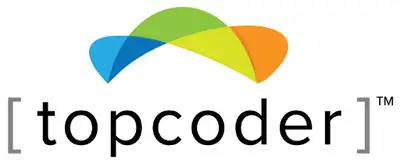 25) topcoder – programming/development, graphic design, data science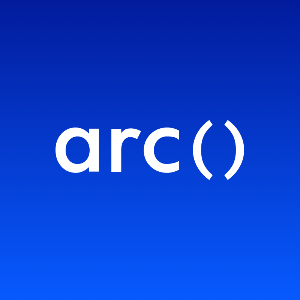 26) arc.dev – engineers and developers

27) Scribie– audio transcription

28) Scribendi – editing and proofreading

29) mediabistro – writing/editing, production, graphic design, publishing. NOT FREE FOR FREELANCERS: membership fees.
30) goLance – accounting & consulting, admin support, customer service, data science & analytics, design & creative, engineering & architecture, IT & Networking, Legal, Sales & Marketing, Translation, Web, Mobile & Softare Dev, Writing

31) designContest – Logo Design, Graphic Design, Website Design, T-shirt Design, Logo & Business Card Design, Banner design, Icon Design

32) Scripted – Writing and Copywriting
32) xplace – Designing, programming, writing/editing, translating, marketing, photographing. NOT FREE FOR FREELANCERS: bidding fees.

34) FreelanceWriting – writing

35) Writers.work – writing
36) 48hourslogo – logo designs
37) Bunny Studio Voice – recordings

38) Field Nation – general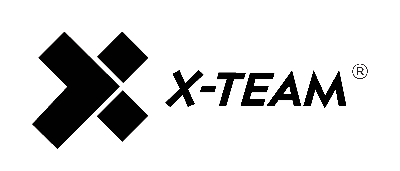 39) X-Team – Software developers

40) ScalablePath – Developers
41) Servicescape – editors, translators, graphic designers, and writers

42) Writerbay – writing
43) freelancermap – software development, web, system administrator, telecommunications & mobile, IT consulting, SAP, Management consulting, Engineering, Distribution, OLAP & Business Intelligence, Content and media, Service and Support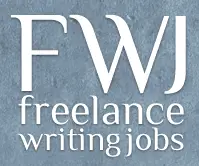 44) Freelance Writing Jobs – writing
45) yeeply – mobile application

46) GetCredo – digital marketing, content, SEO, social ads, ppc, website

47) Job.com – general

48) freelance.com (French) – general
49) gun.io – web applications, saas products,android apps, mvp development, project management, desktop programs, UX strategy, scripting, side projects
50) Wonolo – on-demand staffing, warehouse operations, delivery drivers, general labor, administrative tasks, event staff, merchandising

51) Freelance-info.fr – French, consulting. NOT FREE FOR EMPLOYERS: access fees.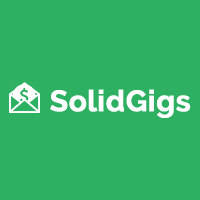 52) SolidGigs – general
53) CloudPeeps – general

54) JournalismJobs.com – newspaper/wire services, online media/startups, television/radio, magazines/publishing, trade publication/newsletters, pr/media relations/ communications, nonprofit/academia/government/other, financial/technology/misc. jobs, diversity jobs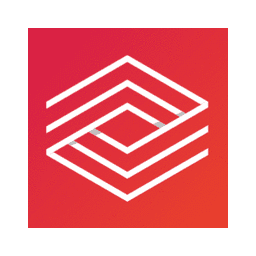 55) Communo.com – general
56) Taskcity – Chinese, programming

57) workhoppers – general
58) GovernmentBids.com – general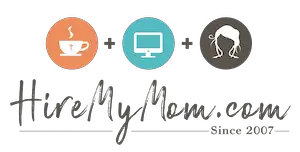 59) Hire My Mom – Home Based Jobs
60) Authentic Jobs – UI Design, Front-end Development, Back-end Development, App development, Information Architecture, Content Strategy, Miscellaneous
61) UseMe – general
62) translatorbase – translation

63) bidvine – service professionals
64) crowdsite – brand basics, web & app design, print, package & label, clothing & merchandise, book & magazine, art & illustration, custom design contest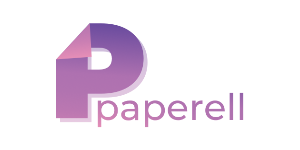 65) Paperell – writers
66) businesstalentgroup – general

67) Folyo – design, programming, sales, marketing
68) Coding Ninjas – programmers / developers / coders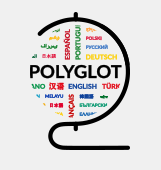 69) 2Polyglot – translation, copywriting, language tutoring
70) freelanceindia.com – general

71) pertemps.co.uk – general

72) Freelance-informatique.fr – French, general. NOT FREE FOR EMPLOYERS: intermediary fees.
73) DesignQuote – logo design

74) FreelanceZone.com.sg – general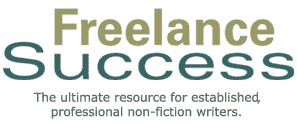 75) Freelance Success – writing
76) LocalSolo – local and onshore independent contractor recruiting platform

77) Speedlancer – design, writing, data entry, research
78) awesomeweb – logo design, sales page, ecommerce, blog design, infographic, book cover, banner ad, wordpress theme, wordpress plugin, wordpress maintenance, mobile app, web app, page speed, responsive
79) jyve – physical work

80) yunojuno – general

81) Joomlancers – everything related to the Joomla CMS
82) workfast (Australia) – admin and office, promotions and events, general services, hospitality, warehouse, retail and sales, energy and resources, labour hire

83) Brigad.co – Hospitality Industry

84) Koder – software development
85) StudentFreelance – general

86) PovioRemote – remote job in tech company

87) FreeWork – general
88) Work Tasker – general
89) FreelanceDesigners – web and graphic design, programming, photography, writing, fashion design, industrial design, video production, advertising, logo design
90) Genuine Jobs – telecommuting
91) dolancing – IT / Computer Programming, Mobile Development to Content Writing, Designing, Data Entry, Sales & Marketing, and many more

92) Freelancers.net – general
93) parttimerz – admin, business and finance, designs & arts, personal, home & garden, sales & marketing, Software, web & mobile development, tutoring, translation & training, writing
94) hexidesign – Logo Design, Stationery Design, Business Card Design, Web Page Design, Banner Ad Design, Brochure Design, Poster Design, Flyer Design, T-shirt Design. Has Affiliate Program
95) SiliconBali – internships and volunteering projects

96) hoofdkraan.nl – Dutch, general

97) Freelance auction – programming, design
98) programming bids – programming, databases, graphic design. NOT FREE FOR FREELANCERS: membership fees.
Special mention
Craigslist – general. Although not technically a freelance marketplace, many people do use Craigslist to post and bid on free job listings, both freelance and salaried jobs.
Coroflot – design
Behance – design, copywriting, writing
If you don't want to spend more than a few dollars, pounds or euros, check out our Top 25+ Micro Freelance Marketplaces.
Where else you can find or post jobs for freelancers and contractors?
Many job boards include positions that are open to having candidates working remotely, and freelancers will usually have experience doing just that. Check out popular job boards for remote jobs, or dedicated sites such as Remote Tech Jobs.
Other freelance marketplace lists
Question of the article
Which the best freelance marketplace? Which is the worst? Why do think so? Give us your opinion in the comments.
Free Bonus
If you want to transform your job search and start getting the benefits of good design, this free report will be a big help.
The download contains:
6 Case Studies About How To Find Great Graphic Designers
Best Practices to Start Using Now
The Most Popular Design Portfolio Sites
The Top Freelance Design Marketplaces
Click the image below to get access to How To Find Great Freelance Designers Anywhere: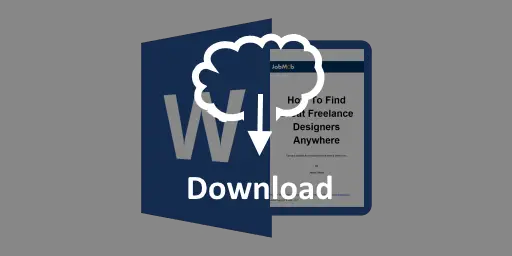 JobMob Insiders can get this free bonus and other exclusive content in the JobMob Insider Bonuses area. Join now, it's free!
Subscribe to JobMob via RSS or email and follow me on Twitter for more tips about the job seeker-cum-freelancer.