As more adults compete with teens and college students for summer jobs, you need all the help you can get.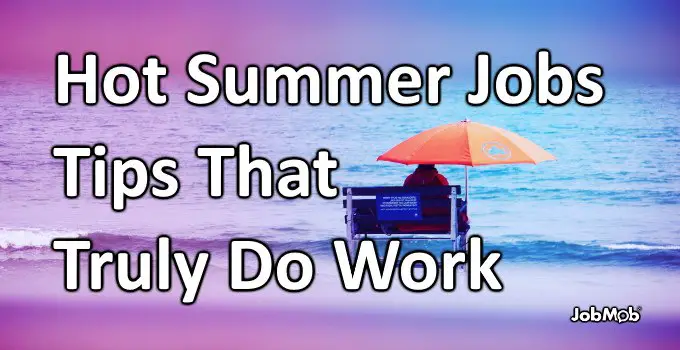 Asking yourself "what type of job should I do for summer only?"
First, did you know…
There are 4 kinds of summer jobs
Knowing this can open your eyes to options you haven't already thought about.
A summer job can be any of the following:
a job that only happens in the summertime
a job whose timing this year happens to match up with the coming summer
a job related to something that experiences a temporary or regular hiring boom, such as in the summer
a regular job that a company temporarily gives to a lower-salaried person until a full-time hire is found, such as a student available in the summer
In other words, if you're NOT a teenager, college student or graduate, most summer jobs will probably not be relevant to your career unless you want to test a new direction or you work in a seasonal industry.
That said, you can use a summer job, or summer internship, as a way to get your foot in the door of a targeted company, and then impress the employer into hiring you full-time.
Free: Download The 50+ Mostly Unusual Places to Find Summer Jobs, a handy checklist to keep track of where you applied for summer jobs.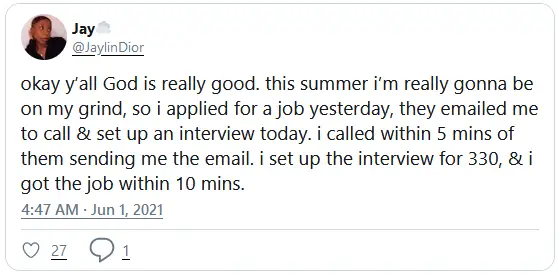 Finding part-time or full-time summer jobs near you
Now let's take a look at what's so special about summer job hunting.
Target industries that boom in the summer
Entertainment and tourism-oriented businesses do better in the summer as people go on vacation, everyone knows that, right?
Yet there are lots of other industries that boom in the summer too for less obvious reasons. Read on for ideas below.
Be the first to apply …
Many summer jobs require little to no experience. To save time and money, many employers will hire the first reputable (read: trustworthy) candidates that apply.
… But you don't have to be the first to apply
Many summer job openings are already filled by April, but with all that time until the jobs actually begin, things can come up and plans can change. Candidates may decide they prefer other jobs or not to work at all, and employers may realize they need more help than anticipated.
Treat application forms like resumes
Many summer jobs, such as at fast-food restaurants or retail stores, will want you to submit an application form instead of a resume (which many teens might not have anyway).
Spend the time to complete any forms correctly. If the form needs to be filled in by hand, take a few copies in case you make a mistake you can't correct. Like with a resume, have someone reliable proofread your applications before you submit them.
Stay open to working multiple jobs
If you read my summer job history, you'll notice that during 3 different summers, I worked more than one job. That was never planned in advance – although it could have been – but if you keep your eyes and ears open and stay ready, you can quickly jump to a better job or just another one if your first one ends early.
Experiment and take risks more readily
Are there are any job search tactics you've been too shy to try on your long-term career job search? Give them a shot during the summer when there's less at stake. You'll learn what works for you and what doesn't, and build more confidence for when you really need it.
Play up your specific qualities
If you're a teenager or student, aim for jobs where having a flexible schedule is important, or dealing with other teenagers and students.
If you're an adult, aim for jobs where employers will feel more comfortable by your experience, or where you'll need to work with people who might be uncomfortable dealing with teenagers and students.
Don't start your own business unless…
… you can clearly make money immediately, or you won't need to.
Summer is short and if you try the wrong idea, you might waste the whole summer without any returns for your efforts.
DO start your own business during the summer if you're not desperate for cash right way and are hoping to time things so that earnings will arrive after the summer when you'll need them more.
Aim to return next summer
Especially when it comes to summer jobs for teens or college students: make this your last summer job search by impressing your employer so much they'll want you to come back next summer.
When the summer ends, ask about returning and try to get a date during the year when you can followup for confirmation. But only if you actually liked working there…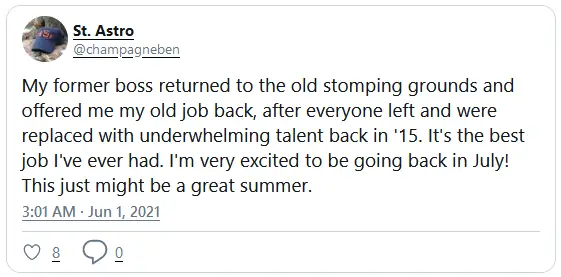 With those tips in mind, here are lots of ideas where to look for summer jobs.
Where to find summer jobs
Offline
Previous summer employers – call to see if you can have your old job back or a new one
Your family business
A friend's family business
At home i.e. get paid for chores or odd jobs in your house or in the neighborhood
Get your parents to ask their friends
With your friends who have already lined up summer jobs that might need more people
Student career centers
Museums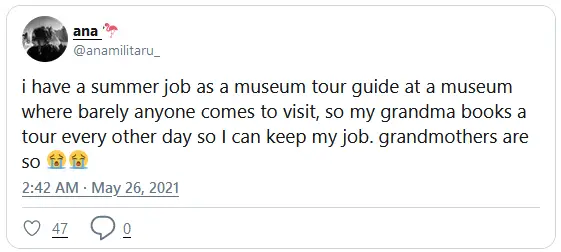 Local employment services and bureaus
Store & restaurant windows
Shopping malls / shopping centers
Public bulletin boards, such as at community centers, churches, synagogues and mosques
Ads in local, regional or national newspapers
Classified ads in local, regional or national newspapers
Online
Job boards – search for summer-specific openings
Summer job portals, i.e. summer-only or seasonal job boards – just google "summer jobs"
Online forums where people chat about summer plans
Twitter accounts that list summer jobs
Search Twitter for "interested in a job"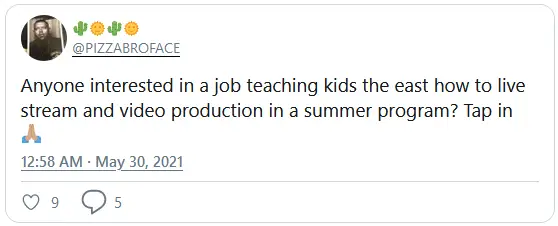 Facebook groups and pages, both general and those only for summer jobs
Classified ads online, such as on the Craigslist site for your area
Search the websites of local newspapers for articles about companies that are hiring this summer
Businesses that experience a hiring boom in the summertime
As promised, this list should inspire you to find summer jobs that others haven't even imagined:
Farms
Summer schools (for teachers)
Summer camps
Schools, camps and programs for special needs kids
Doctors' offices
Medical and/or dental clinics
Pharmacies
Customer service centers / call centers
Companies that offer internships
Software testing (QA) & summer projects at technology companies
Lifeguards at community pools/beaches/gyms/camps
Beaches – selling t-shirts & other gimmicks
Mother's helpers and au pairs
Babysitting as daycare centers close
Pet-sitting and/or walking
House-sitting as people go on vacation
Ice cream parlors, outdoor cafes and other dessert places
Amusement and theme parks
National parks
Country and state fairs
Campgrounds
Stadiums, arenas and other sports event venues
Rental agencies – cars, trailers, boating, apartment rentals
Photo studios, shops and camera stores
Toy stores
Golf courses, tennis courts, parks and anywhere people pay to play sports
Movie theaters
Bars and clubs
Restaurants and fast-food branches
Caterers
Hotels/motels/inns
Tourism jobs such as guides, trip organizers, drivers, greeters, museums, guards, flea markets
Annual festivals in your city or region
Businesses that need to prepare for the fall season, like the textile & school supplies industries (shipping departments)
Question of the article
Are you getting a job unrelated to your degree? Or if you're not currently using your degree in your career, how did that come about? Tell us in the comments.
More summer job search tips
READ NEXT: Where To Quickly Find Student Summer Jobs
Free Bonus
Download a checklist of The 50+ Mostly Unusual Places to Find Summer Jobs to keep track of where you applied while getting ideas for new places to try.
Click the image below to get access to The 50+ Mostly Unusual Places to Find Summer Jobs: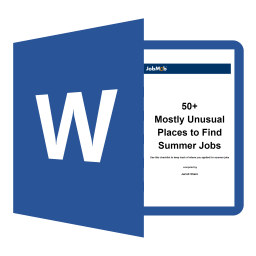 JobMob Insiders can get this free bonus and other exclusive content in the JobMob Insider Bonuses area. Join now, it's free!
Subscribe to JobMob via RSS or email and follow me on Twitter for more summer job search help.