Know the market rate for a job before recruiters ask the rate for you.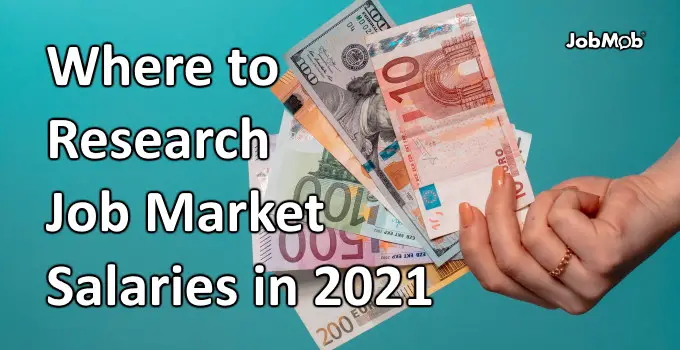 Are you underpaid?
Your current job market value is one of the most important pieces of information to have in mind on your job search.
This is what happens when you don't have salary expectations before applying for jobs: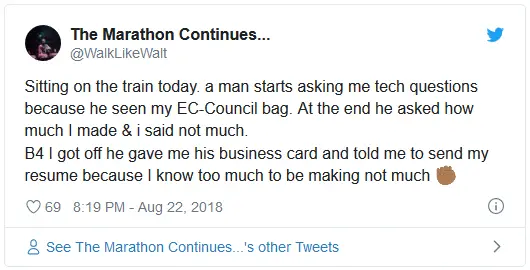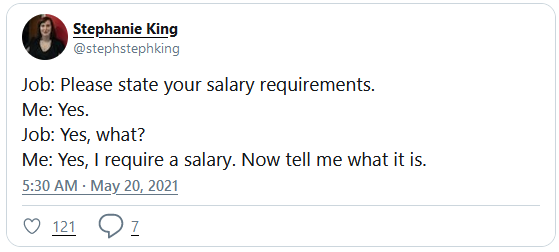 Don't fall into that trap.
Free or paid, salary surveys help you:
Understand your current market value ("what should my salary be? How much should I earn?"), locally or abroad
Have salary examples you can refer to in negotiations
Learn about options for relocation, to a place where your market value is that much higher
Make salary comparisons by job, to learn about other career options where you could earn more or just enough for your desired lifestyle
And that's why I compiled this for you.
Whether you need to do a quick salary check, or you just need a wage comparison calculator or salary finder, it's all here.
If you don't need this list for now, bookmark it for later. Salaries are constantly evolving.
What's in this list?
In a nutshell, all the resources you need to learn about salaries in 2019:
Salary surveys – created by surveying readers about their salaries.
Salary databases – also called job salaries lists, here readers contribute information about their jobs, sometimes in exchange for access to the rest of the database.
Salary reports – a salary report can be written from a company's own data or compiled from a combination of salary surveys, government statistics, company disclosures, salary studies, etc.
Salary or wage search – search on a profession and the results will show typical annual or monthly earnings, or average salaries.
Salary paycheck calculators, checkers/finders, wage/worth estimators – you fill out a form of questions about your profession and the calculated result is an estimate of the salary you should be earning. If you're employed, this a good way to judge how fair your pay is.
---
---
How to use this list
As much as possible, I try to only list sites that are credible and have compiled numbers from their own sources, and aren't simply recycling information from each other or global sites like Payscale.com.
For best results, compare multiple sites to reinforce your impressions, especially since you might end up making career decisions with these numbers in mind.
Click a flag to jump to results specific to that country, or click the globe to check the International section, with results for these countries and many others:
🇦🇺 🇨🇦 🇨🇳 🇮🇳 🇮🇪 🇮🇱 🇯🇵 🇳🇿 🇳🇬 🇵🇭 🇸🇬 🇿🇦 🇬🇧 🇺🇸 🇿🇼 🌎
Free bonus: The One Job Interview Resource You'll Ever Need is a handy reference to help you prepare for any kind of job interview. Download it free now
2021 Global Directory of Job Salary Surveys, Guides and Paycheck Calculators
If you'd like to suggest any other resources that aren't already in the list, please suggest them in the comments below.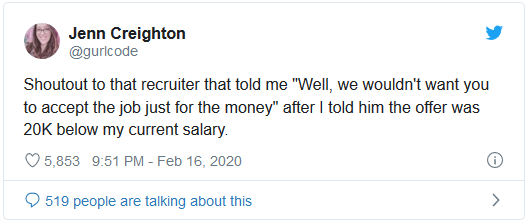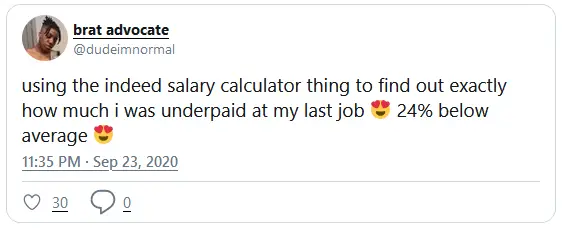 Paycheck.in – general purpose for private sector, public sector and not-for-profit.
---
What are your Salary Expectations? | Best answer (from former CEO)
---
All results are in Hebrew except where mentioned otherwise:
🇵🇭 Philippines
---
100 People Tell Us How Much Money They Make
---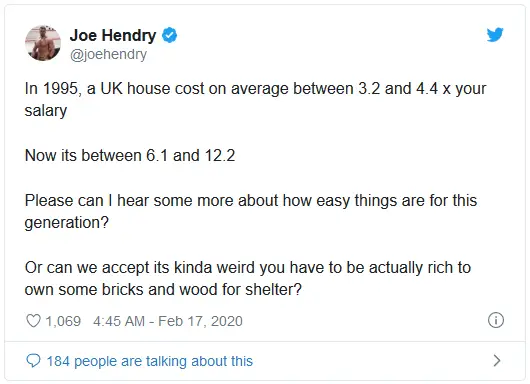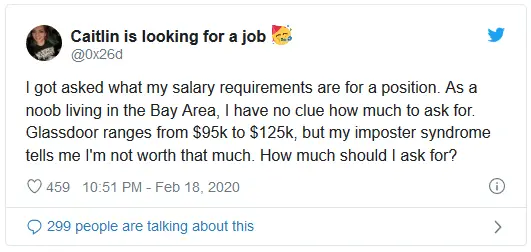 ---
How to Negotiate Your Salary, with Ramit Sethi
---
Question of the article
What's your favorite salary website, the one you go to first for salary information? Tell us in the comments.
What others are saying
READ NEXT: Are Salary Surveys Actually Useful? [PODCAST]
Free Bonus
If you want a handy job interview resource that you can keep on your smartphone or print out for easy reference, I've got a special bonus for you.
This free download contains:
165 positive personality adjectives to describe yourself
444 of the most popular job interviewer questions to prepare yourself with
175 questions that you can ask in job interviews to make a good impression and learn about your future employer
Click the image below to get access to
The One Job Interview Resource You'll Ever Need
: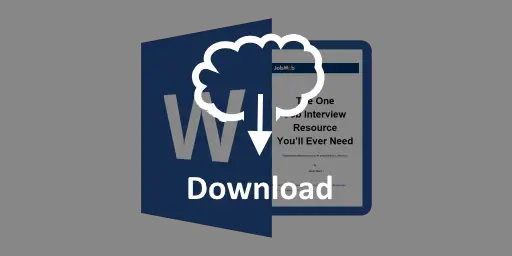 JobMob Insiders can get this free bonus and other exclusive content in the JobMob Insider Bonuses area. Join now, it's free!
Want to make more? Subscribe to JobMob via RSS or email and follow me on Twitter for the best salary resources online.