Sometimes a strange twist is a sign of things to come.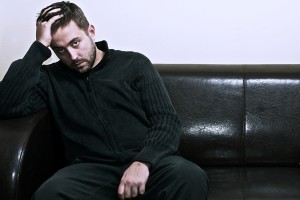 This a guest post by Kate Baggott. If you'd also like to guest post here on JobMob, follow these guest post guidelines.
We all know at least one of them: the friend or relative who is overqualified and under-stimulated at their place of work.
Sure, what they do pays the bills and they might even be good at it. At the same time, they know they could do better if they just had the right opportunity, knew the right person, or had the undying optimism that makes people try and try again after a disappointment.
They are often great people to work with, but their sarcasm or sense of ironic detachment bleeds into the atmosphere and that means, no matter how intelligent or talented they are, they are more than vulnerable when the time for job cuts comes.
And, how do you comfort someone who has lost a job that was beneath them to start with?
I've been trying and, I just realized, it's an impossible task.
Talking up unemployment as "an opportunity for self-discovery" does sound condescending under these circumstances, even when it is meant most genuinely. Encouraging someone to "find out what they were really meant to do" might have been the right advice when a job loss came two or three years ago, but now? It sounds like you've got your head in the sand.
These days, losing a job — even a bad one — is a tragedy. This economy sucks. It has been hitting the people who earn the least the hardest all over the world. So, what is an optimist to do to comfort the recently unemployed?
I am trying to shut up and learn how to listen, no matter how dark, depressing and hopeless the person I am listening to might sound. I am trying to get practical instead of encouraging. There is always an empty seat at my table and an extra potato in the pot to make a family meal stretch for one more. I am trying to be more sensitive to who might need an invitation in times like these.
I am working to create all the goodwill I can because, who knows, tomorrow I might need some of it myself.
About the Author
Kate Baggott is a Canadian writer. Her website is at katebaggott.com.
This article is part of the 3rd Annual JobMob Guest Blogging Contest. If you want Kate Baggott to win, share this article with your friends.
Subscribe to JobMob via RSS or email and follow me on Twitter for more thoughts on dealing with overqualified job searches.