How to contribute your expertise and experience in a guest post before a large, terrific community focused on job search, personal branding and career success.
Update June 2015: JobMob is not currently accepting any guest posts. If you still contact about guest posting, don't expect a reply, especially if you can't even bother to address me by name.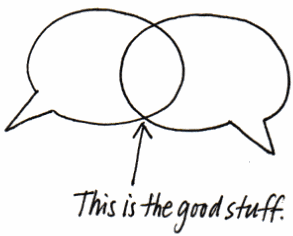 What you can write about
Your guest post/article must be a new post of original content written in English. Do

NOT

send articles that have been published already somewhere else.
Your post topic should be relevant to the JobMob Community, ask me first if you're not sure. For example, I don't publish news-type articles, and I rarely publish articles that are industry-specific. If you can cover a topic that I never have (browse the JobMob sitemap to check), so much the better.
The content of your submission should be appropriate for readers of all ages.
The post should not come across like an advertisement. You can mention your company in it when relevant.
Your submission will usually be edited, although this is usually done with a light touch to meet the JobMob style.
What you can include
I don't believe in minimum word counts, because if a writer has trouble reaching them, it just leads to filler content. Instead, be comprehensive and concentrate on writing an article that includes everything that you yourself would have wanted to know on that topic. The articles that impress readers most and make you memorable are the ones that provide a lot of value, and the easiest way to provide a lot of value – but not the only way – is to write a lot.
Although you don't need to use any, images used must be royalty-free and used in accordance with their license. If you own the image, you are granting me a royalty-free license to use it by including it in the article.
As long as it's not the main content of the article, embedding content is fine, such as video/audio/presentations/etc. Otherwise, it must be accompanied by a transcript or similar text.
Want to quote a statistic? Only if you can back up the numbers by linking to the survey or poll where the statistic was taken from.
Required: together with your article, send in a byline with 3-4 lines about yourself, including an 83×83 pixel photo (or larger) if possible. You can use the byline to mention your business or website (1 link maximum), 1-2 social media profiles (usually LinkedIn / Twitter).
Posting anonymously is also ok.
All affiliate links will be nofollowed and possibly others too. JobMob guest posts are for exposure, not SEO. If you have questions about that, contact us.
How to send in your guest post
Send your article in an html or Word doc file to guestpost [at] shareselectmedia.com. If you create the article in your Google Docs account or similar, send a link to it there. We'll get back to you with a yes/no answer or followup questions within 2 business days UNLESS your guest post is just spammy content marketing, in which case we won't reply at all.
Do not publish your guest post on your own blog or anywhere else before it appears on JobMob. Once it does appear on JobMob, you may republish it in full (it's your work after all!) as long as you credit yourself by linking back to the guest post published here on JobMob.
Curious what JobMob guest posts look like? Browse our guest post archive now.
Subscribe to JobMob via RSS or email and follow me on Twitter for the best job search, personal branding & career success contributions online.