How to find upcoming networking events in your area.
Photo Credit: Darling Starlings Flying the Nest
Local social networking events are great for:
learning of new job opportunities and sharing some with others
practicing your elevator pitch and learning from others'
handing out business cards and receiving others (you know that job seekers need business cards, right?)
And more.
Plus, you get these benefits even if the event isn't industry-related, or even if it's not technically called a "networking event" at all.
Here are 17 websites that you can use to find local job fairs, networking groups, industry events or any other kind of event that can help your job search.
17 Websites For Finding A Networking Event Near You
1. Google
You can often find local networking groups and events by simply googling:
"[where you live] business networking"
"[where you live] networking events"
"[where you live] social network"
"networking events near me"
Or trying the same on another search engine.
In fact, try at least one other search engine such as Bing or Duck Duck Go (the best search engine you've never heard of).
2. Facebook
Go to the events page to see if you've been invited to an upcoming event. Use the Search box to look for events directly. Ask your friends, or even ask other people by posting a question on the Wall of a relevant Fan page.
3. Twitter
Use Twitter Advanced Search. Take advantage of the (albeit not great) "Near this place" filtering by area. You can also try searching by hashtag, since many events now have a dedicated one. Even better, search on the word "event" with a hashtag for the place name e.g. #NewYork or #Jerusalem.
4. Craigslist

Choose the location you want to search in the right-hand column and then use the search box located in the left-hand column.
5. Yelp
In the right-hand search box, type in the location where you're hoping to find events.
In the left-hand search box, type what kind of event (e.g. job fair) you're looking for, or just leave blank to see what comes up.
6. Meetup

Once you sign up and tell Meetup where you are, the Find page will suggest Groups or Meetups (events) near you, or you can manually search for events that interest you anywhere else.
7. Sofi
SoFi is a new kind of finance company taking a radical approach to lending and wealth management, and their events are "happy hours, educational events and member dinners happening in your neighborhood." (USA-only)
8. Eventful
Type [your city] in the Location box and [event] in the next search box. You can use the Advanced Search to refine dates or search on venues, which is handy if you live e.g. near a convention center.
---
Interesting watch: Rediscovering Personal Networking: Michael Goldberg at TEDxMillRiver
---
9. Lanyrd
Sign in with Twitter or LinkedIn and you can see event suggestions based on which ones your followers or contacts are planning to attend. You can also subscribe to their email newsletter for event updates, and you can use the Search Lanyrd box to manually look for events.
A cool feature of Lanyrd is the ability to follow "guides" which are curated event lists by topic. You can also create your own guides to stay organized (if you're a heavy event-goer) or build your personal brand, by creating something valuable for the Lanyrd community.
10. 4Networking
The Events page lists what's coming up. Very UK-oriented.
11. Lean In Circles

A Circle can be a monthly roundtable at your home, a brown-bag lunch series at work, or even a virtual meet-up with people from around the world. The important thing is that you get together regularly—and that everyone participates. Your Circle can also join up with other Circles and create a Chapter that hosts events and supports networking.

UK-only.
Search events by clicking the Events by Region, Events by Town/City, or Events for Women tab.
13. NetParty
Browse local networking parties in different cities across the USA, Canada, Europe and South America.
14. Business Scene
Another UK-oriented site, you can search their event listings by region or keyword.

Click on the Event Types or Future Events tab to see upcoming business networking events around the UK.
16. Eventbrite
The homepage will suggest local events if it can tell where you are (it thinks I'm in San Francisco but this is probably just by default).
Your best bet, especially if you don't want to create an account, is to click on the Find Events tab and search there.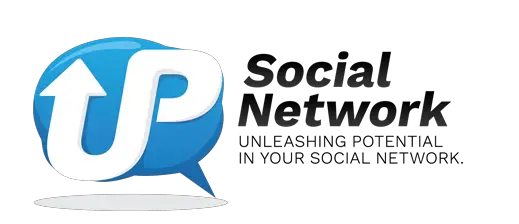 Texas only.
Click on Event Page to see upcoming events.
Question of the article
What's your favorite website for looking up local events? Tell us in the comments.
READ NEXT: 15 Conversation Starters That Make Networking Events Great
Subscribe to JobMob via RSS or email and follow me on Twitter for more ideas to network to your next job.