This is your good excuse to meet many employers in a short amount of time while making a great first impression.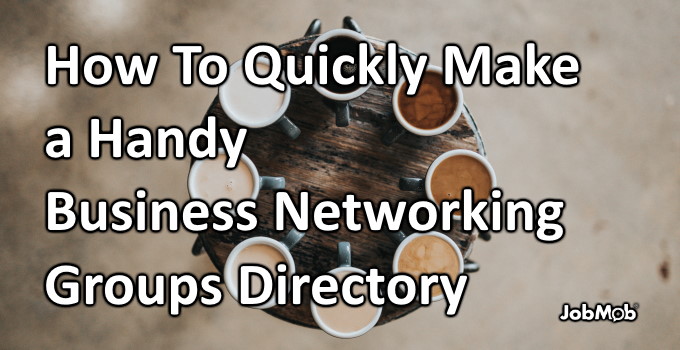 This is a guest post by Melvin Hurley.
People hire people, not resumes. How many times have you been asked "do you know anyone suitable for this post?" by an employer?
Many companies even offer a bonus for successful introductions. Maybe you are someone who has been recruited in that way.
If you still need convincing that personal introductions work, then look at the endlessly quoted statistic that 80% of jobs are never advertised.
Wouldn't it be amazing if you were the person in your area who other business people approach when they need such information?
Here's how you can do it.
Business runs on network connections: who knows who, where can I get this, or help with that…
Business networking groups have been in operation for years with local and regional groups covering professional market sectors, business referrals, faith, charity and not-for-profit support, women's promotion, public speaking and more. The list goes on and on and covers virtually every area of business.
It's an endless source of opportunity just waiting for you to step in and make yourself known. People need to mix and while they may fit into a networking group for Funeral Directors, they cannot succeed in that group with only other Funeral Directors.
Where you come in
You will become your area's Go-To Person if you can bring everyone together on a personal basis for business networking events. Sure, we have LinkedIn, but again, people prefer people-to-people, and that's why business networking is so successful.
To achieve this, you only need to put in a few days' work into research and telephone calls to compile a directory of local business networking groups. The time needed will depend upon the geographical area you want to cover, but most people have a radius of commute based upon travel time, which cuts it down to a minimal size.
Ivan Misner, Founder and Chief Visionary Officer of Business Networking International, defined 5 types of business networking organisations:
1. Casual contact networks
These are general business groups that allow many people from various overlapping professions. These groups usually meet monthly and often hold mixers where everyone mingles informally. They may also hold meetings where guest speakers present on important business topics or to discuss issues concerning legislation, community affairs or local business programs.

2. Strong contact networks
Organizations whose purpose is principally to help members exchange business referrals are known as strong contact referral groups. Some of these groups meet weekly, typically over lunch or breakfast. Most of them limit membership to one member per profession or specialty.

3. Community service clubs
Unlike more business-oriented groups, service groups aren't set up primarily for referral networking; their activities are focused on service to the community. However, in the course of giving time and effort to civic causes, you form lasting relationships that broaden and deepen your personal and business networks. If you go in not to benefit but to contribute, the social capital you accrue will eventually reward you in other ways and from other directions — business among them.

4. Professional associations
Professional association members tend to be from one specific type of industry, such as banking, architecture, personnel, accounting or health. The primary purpose of a professional association is to exchange information and ideas.

5. Online/social media networks
From a business perspective, the ideal use for social media is to build your brand and your credibility with the people you're connected to by providing value for your connections and followers. Whether you're talking about face-to-face networking or online networking — credibility and relationship building is still critical to the process.
With that in mind, here's…
How to make a local business networking groups directory
Step 1. Identify where you are going to publicise your directory
I list mine on my website and promote it via the local business press and online media including LinkedIn, Facebook, and Twitter.
The organisations included are going to be getting free promotion, so ask them later to include a link to the directory from their website and social media presence.
Step 2. Map Work
Look at a local map to identify the centre point of the area you want to cover and mark out where you can travel to for a breakfast meeting. Make a list of the locations.
Step 3. Desktop Research
Search online to identify organisations in each of the 5 types of identified by Misner. Your objective is to make a list of all the groups that have business networking meetings, not social gatherings and meetings. Include details of the organiser and their contact details.
You'll need to use a search engine to identify the first four types and supplement it with searches through local online booking sites such as Eventbrite and MeetUp, and don't forget to add groups such as a local Chamber of Commerce, gender-specific groups, ethnic, etc.
Step 4. Verification
You now need to contact each of the group organisers on your list to confirm the following details:
Group name
Who it's for (Objectives)
Type of meeting (breakfast, lunch, dinner, guest speaker, speed networking, business referral, etc.) Think about what you'd want to know about the group when deciding to attend.
When it meets
Where it meets
Meeting frequency
How to book to attend
Fees (membership fee, meeting fee, membership requirements)
Online presence addresses
Step 5. Selling your concept
Your directory will be published free of charge, so explain this to the group organiser as promoting their group for free, and that this will result in them securing new members.
All you want from them is to share it as your copyright without alterations, but to advise you of any changes.
You will also want the opportunity to attend one of their meetings to promote the directory and explain that you have produced it to enable people to work with people not an online ship-it. This is your self-promotion opportunity and to build your own personal contact network by exchanging business cards.
Step 6. Compilation
I use a Microsoft Word document with the above headings and enter each group in alphabetical order, you may prefer a database with search facilities to sort by date, time etc.
Step 7. Promoting publication
Make this a media event by emailing copies to all contacts with a press release to media contacts in your area. Include posts on your social media and online groups.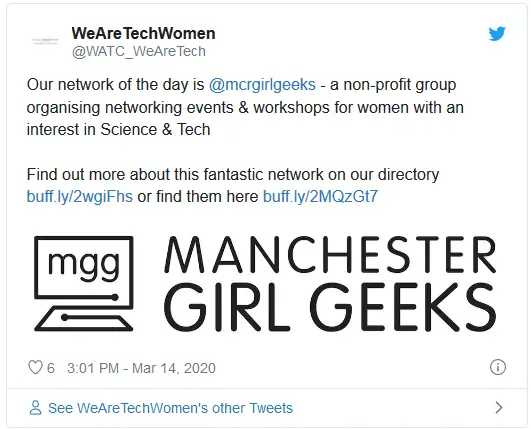 Step 8. Revising
This need not be an arduous task and can be undertaken by updating details as group organisers provide them. I prefer to call everyone to check details every six months and update the directory on the same basis.
(Optional) Step 9. Virtual groups
If you want to include online-only/virtual networking groups, I include LinkedIn groups only. For that, simply use the LinkedIn search facility to identify groups by location and then reproduce the search terms and numbers in each area at the foot of my directory as an online addendum.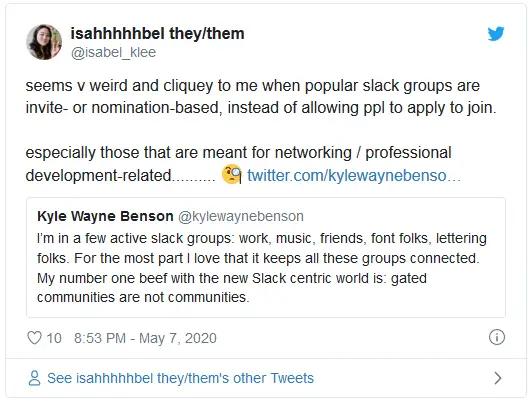 What a local business networking groups directory looks like

My directory is 32 pages with 3-4 groups per page. Setup took 3 days and revisions, including promotion using an email list from a website such as MailChimp (which has a free tier for up to 2,000 contacts).
It's possible to download a sample business networking directory from the Careers Action website.
Here's what it looks like:
More examples of networking groups directories online
More networking group tips
The idea for this article came about during the JOSH #2 chat. At the 28:06 mark, Melvin explains how he created a business networking groups directory for Milton Keynes, north of London, England:
Question of the article
Have you ever seen a local networking groups directory? If so, was it clear who compiled it? Tell us in the comments.
About the author
Melvin Hurley is the Founder & Voluntary CEO at Careers-Action CIO. Connect with him on LinkedIn at https://www.linkedin.com/in/melvin-hurley.
READ NEXT: Where to Find Local Networking Events Offline
Subscribe to JobMob via email and follow me on Twitter for more insights on networking your way to job search success.