Happy Canada Day! These were the most-read articles posted on JobMob during the month of June 2007 according to Google Analytics: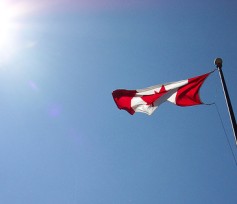 884 Views – The Funniest Rejection Letter Ever
Thanks to the magic of StumbleUpon, I found this rejection denial note (rejection rejection letter?) in a humor archive.
831 Views – Top 10 Best Job Ads of the World
You can probably think of a half-dozen ads that you'll never forget. Like a terrific resume stays lodged in the mind of a recruiter, a great ad can make a company and its brand. Warning: you may want to close your door so that no one else hears you laughing out loud…
175 Views – Google Puts Tel Aviv on its Maps
On Tuesday June 5th, Google had an officewarming party to unveil its new offices on the 26th floor of the Levinstein Tower in downtown Tel Aviv. Google has job openings there and that's where you come in.
159 Views – What I Learned from Homer Simpson About Jobs
"Weaseling out of things is important to learn. It's what separates us from the animals! Except the weasel." –Homer Simpson
Over the years, Homer has taught us many valuable lessons about finding and leading a successful career.
96 Views – My Favorite Job Search Pet Peeve
No one enjoys being rejected by company after company. However, there is a certain type of rejection that I find particularly irritating.
Were you one of the many to enjoy these articles? Subscribe to JobMob via RSS or email for more of the same and better.