Get inspired to make a beautiful Hebrew resume or CV that recruiters will remember.
Some of these are memorable for their colorful designs, others for their minimalism and still others for getting the most out of the text and nothing but the text.
Don't miss the awesome infographic resume at the bottom.
The best of Israeli resume design
Bonus
Eyal Shahar, whose resume appears above, has this cool timeline of his career:
Vlad Nikiporov, whose resume also appears above, has this awesome infographic version: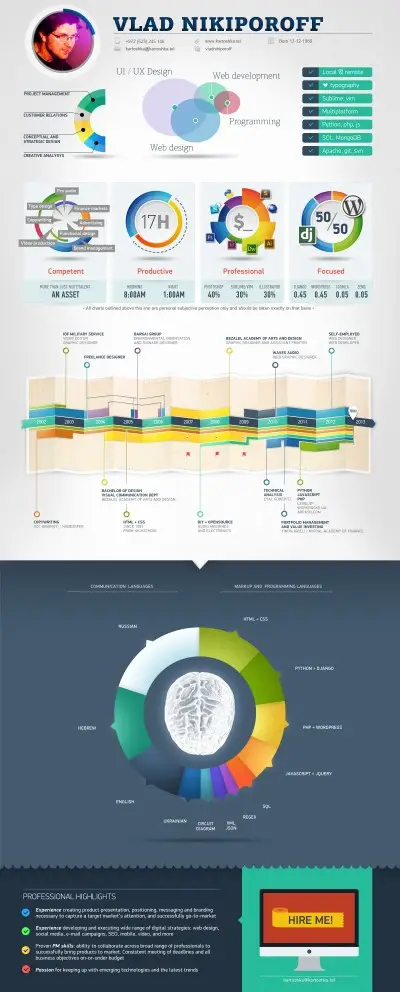 Other beautiful resume galleries here on JobMob:
Subscribe to JobMob via RSS or email and follow me on Twitter for more inspiration for your Israeli resume or cv.