My lists of beautiful resumes generated a lot of buzz and not all of it was positive. After discovering the writeup below, it's time to clear the air.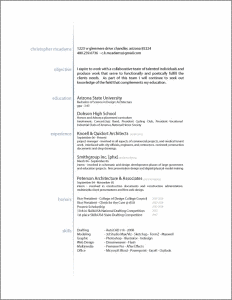 Are beautiful resume designs just a gimmick?
Scott Williamson has over 8 years of experience in recruitment technology and employee development, having worked with over 200 global companies including Time Warner and American Express. You can read more about him on his blog's About page.
Soon after I posted 36 Beautiful Resume Ideas That Work, Scott blogged the following in a post called My what a pretty resume you have…:
…here's my take of using graphics, pictures, or other techniques to get your resume noticed:

It doesn't work. Today's companies use scanning and data extraction tools to field and parse your resume data into the companies database. All formatting generally is lost. Some systems store a pdf of the original, but recruiters don't care, they use search tools to identify the best candidates, in most cases your 'pretty' resume will never be seen.
It appears desperate. Getting cute to get noticed is just a tired technique. Recruiters are looking for talent, unless you're applying in the field of graphic design or advertising, this type of creativity is likely to have a negative impact.
It makes you look like you're trying to hide something. Let's face it, skills and experience are what gets you hired. Resumes with too much flash are distracting and make you appear that that's all you have.

Having a great looking and properly formatted resume is key to finding your next job. Make sure your resume highlights your achievements, not just lists your experience and if you've been promoted while with the same company break out those roles to show your career growth. As for pictures and graphics? Leave those in the closet next to your stonewashed jeans and stirup pants.
Every resume has a design, ignore it and suffer the consequences
Hi Scott, I appreciate you weighing in on this discussion. That post (the 36 Beautiful Resume Ideas That Work) and its followup 38 More Beautiful Resume Ideas That Work have definitely touched a nerve with a lot of people.
People shouldn't use graphics, colored paper, crazy fonts, etc. just for the sake of making a resume memorable and that wasn't the point of my articles. With all due respect, I'm surprised that so many pros missed that. Thankfully, many others didn't.
This isn't public relations where all publicity is good publicity. A resume should only leave a positive impression.
Rather, my point was to inspire people. I tell my readers that a resume is a sales document whose goal is to get them an interview invite, and everything – design included – should be geared towards that sale.
Too many people neglect the design aspect of their resume. Whether the resume writer chooses to make an effort on the design or not, every version of their resume will still have some sort of design just as silence is also an answer to a question.
A candidate with great skills and achievements will not appeal as much as a candidate with great skills and achievements that are propelled by a great design. A Ferrari engine will have much more impact in a Ferrari than in a jalopy.
Someone wise once said that having a great looking and properly formatted resume is key to finding your next job, after all.
What do you think? Subscribe to JobMob via RSS or email and follow me on Twitter for more insight on getting the best job search results.