A growing trend inside and outside the professional world is coaching. In this article, Job Search Coach Rita Ashley gives a quick tour of the types of coaches most likely to interest you.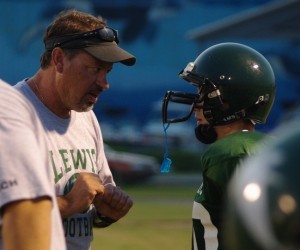 This is a guest post by Job Search Coach Rita Ashley of jobsearchdebugged.com and is part 1 in a 3-part series on coaching and the job search. If you'd also like to guest post here on JobMob, follow these guest post guidelines.
Background
My friend Michael, an executive vice president, told me he was thinking about possibly needing a coach. He wanted someone well-connected who could provide introductions and help him define what he wanted to do for his next step. It's a common desire yet his comments stirred a huge response in me.
Here's why.
First, professional coaching ethics demand that no coach would offer connections and introductions for a client. The coaching relationship is changed significantly if the coach takes such an active role in the coachee's career. Plus, the likelihood is low that a person actively engaged as a coach would also be actively engaged in your niche employment market. Instead, a good coach teaches how to make those connections.
But Michael's expectations were remarkable. I realized his desire for a coach was based on a need – and not the reality of what coaches do – that was complicated by the myriad titles and tasks the world of coaching represents. Needless to say, the confusion is even murkier when you add that all coaches bring their own style to coaching.
The following guide should remove all confusion.
5 kinds of coaching professionals
Bookmark this list as a quick reference.
Life Coach
Life Coaches are a recent addition to the coaching scene and are a catch-all for miscellaneous aspects of one's life. Most life coaches focus on spirituality and aspects of life not directly related to landing a job. Many ads can be seen on the Internet for options on how to be come a Life Coach, and they seem to attract a lot of people who are casting about for a new profession and have no specific training.
Executive Coach
Executive Coaching is a type of ongoing coaching to perfect executive talents and leadership skills or overcome bad habits and solve a problem. Quite often, the employer encourages and pays for this service for key individuals. I have an executive coaching client who just needs a sounding board with whom to vet his management thoughts. He has avoided a crisis or two by speaking to someone not associated with the problem or company. Again, credentials vary and can be "earned" on-line.
Many people like to have someone watching their back, others have challenges they are trying to overcome. A confidential relationship with an executive coach can make the difference between just slogging away at a job and enjoying your career.
Career Coach
Career Coaches – or Life Career Coaches – help you build or repair your career. This title is often used to include "job search coach" but does not guarantee special expertise in that task. Be warned again, anyone can call themselves a career coach. It is incumbent on you to vet career coaches very carefully. If they are graduates of an online career coaching program, run away. "Even many legitimate career coaches impart advice from a theoretical perspective, since they have little or no field experience in the areas where they're presuming to counsel you," says John McKee, himself an executive coach with 30 years' experience.
Job Search Coach
A Job Search Coach works with you to master all the resources needed to get a promotion or new job. Highly targeted and mutually agreed upon goals are clear at the outset and a road map to succeed includes improving life skills such as listening, interviewing and writing an effective document. Look for a coach who has been an executive, does more than rewrite your resume and who understands your market niche.
A Job Search Coach is different from a Career Coach in that the emphasis is on the tools to land a job, not the guidance to select a career.
Psychologist
Although not a coach per se, a licensed professional psychologist can run tests to help you determine where you might succeed, or help you overcome behavioral impediments to your career. Psychometric or vocational tests are often administered by non-accredited practitioners as well so watch out- no matter what the battery of tests, it is the interpretation that makes the difference. Be careful of charlatans who push their favorite tests at great expense to the client, since it is often the case that the testing company pays them a commission.
Conclusion
The lines between coaches are often blurred because other than the psychologist there are no governing boards, licensing agents or industry standards. Anyone can call themselves a coach. It is up to the prospective coachees to determine their needs, vet the prospective coach and have clearly defined objectives and metrics for success. Even then, caveat emptor.
Continue reading the other articles in our series on coaching and the job search:
5 Types of Coaches That Can Help Your Job Search
About the author
Rita Ashley is a technology recruiting veteran who has worked closely with investors, executives and hiring authorities to staff senior technology positions in Seattle. In her current role as a Job Search Coach she is passionate about helping executives and technology professionals get the promotions they are after and the jobs they want. Ms. Ashley's book Job Search Debugged offers unique advice and tips based on her recruiting career working closely with hiring authorities.
Subscribe to JobMob via RSS or email and follow me on Twitter to get the best job search guidance when you need it most.