Here's where to find job openings on Twitter for your industry, in your country, right now.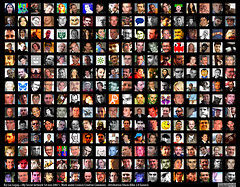 Organize your Twitter job search feeds for easy following
1) Bookmark this article for easy reference later.
2) Create an account on Twitter unless you have one already.
3) If you know where you'd like to work, click the corresponding country flag here below to jump down to a local Twitter job feed list and then begin following local feeds in your industry. Then scan the International section which lists Twitter job feeds that include job openings from 3 countries or more. Or you can jump directly to it by clicking the globe icon at the end of the row of flags.
4) If you have a chosen industry and are open to moving for jobs, type CTRL+F in your browser to search this article for keywords related to your profession like 'design', 'accounting', 'developer', etc., and then follow the Twitter job feeds that are most relevant among the results, regardless of country.
Happy hunting and following!
Last updated: November 2015
Free bonus: Download The Ultimate Twitter Job Search Guide to learn how to find jobs quickly with Twitter.
Global Directory of Twitter job feeds
Click your flag to jump to the related links:
Australia
Belgium
Canada
China
Columbia
France
Germany
India
Ireland
Israel
Japan
the Netherlands
New Zealand
Philippines
Singapore
South Africa
Spain
Switzerland
United Kingdom
@HR_Jobs – human resources jobs
@TopJobsInLondon – various types of jobs in the London area
@WebJob – High paying web developer jobs, tweeted once every hour.
@Web20Jobs – Web2.0-related jobs: managers, developers, etc.
@ukseojobs – SEO jobs in the UK
@LAMPJobs – LAMP development jobs
@ukmarketingjobs – openings from Only Marketing Jobs, a UK marketing jobs website.
@MarketingJobLDN – marketing jobs in London.
@MarketingJobBRM – marketing jobs in Birmingham.
@MarketingJobMAN – marketing jobs in Manchester.
@AdvertiserJobs – advertising jobs
@BirminghamJobs – jobs in the Birmingham area
@EducationJobMAN – teaching jobs in Manchester.
@JobsinPR – public relations jobs.
@RailsJobs – Ruby on Rails development jobs
@LAMPContracts – LAMP development contract jobs.
@journalism_jobs – journalism, editorial, PR, and media sales vacancies.
@publishingjobs – Publishing Jobs is the job ads section of the blog Publishing Talk.
@CareersatBath – all kinds of jobs in and near Bath, England
@DiscoverRetail – wide range of jobs
@UKHireJobs – Jobs in the Hire and Construction Supply Sectors
@esearchjobs – Mostly accounting & finance jobs in the Ohio area
@Tech_job – tech jobs in the UK
@wiredsussexjobs – Latest digital media jobs from Wired Sussex.
@jobsnhs– National Health Service jobs
@jobsinnhs – more National Health Service jobs
@GreenJobsOnline – environmental & renewable energy jobs
@festivaljobs – Edinburgh's festivals' dedicated jobsite
@jobs4bloggers – Social Media Jobs
@artsjobs – Arts jobs
@NurseJobsLondon – nursing jobs in London.
@DotNetJobLondon – .Net Jobs in London.
@VeterinaryJobs – Veterinary, Locum and Nurse recruitment.
@AppleOneJobs – Internet employment resource center representing direct hire and temporary employees.
@twitjobsuk – http://twitjobs.co.uk/ runs a network feeding job listings through @twitjobsMedia, @twitjobs_sales, @twitjobsGrad, @twitjobsFashion, @twitjobsCreativ
@juicyjobs – a green job search board which offers free job listings to green/ethical and NGO/NFP companies in the UK
@idealpeople – tech jobs for tech people
@fish4cookjobs – Catering Job Search & Recruitment Jobs
@artsjobsonline – arts jobs
@workingforessex – all kinds of jobs across the public sector throughout Essex
@CleverJobs – PPC, SEO, WEB, Marketing PR jobs in Guildford, Surrey
@psychicjobs – psychic recruitment
@tiptopjob – all kinds of jobs across 35 industries
@JobsScotland – IT, accountancy, finance, HR, sales, marketing & engineering jobs in Scotland
@s1jobs_eng_edin – engineering jobs in Edinburgh. For more twitter job feeds specifically for Edinburgh & Glasgow, check s1jobs.
@InsuranceJobs – insurance and financial services jobs
@compcareers – jobs for programmers/software developers
@LeisureJobs – leisure jobs; gaming, sports, travel, etc.
@BrookesJobs – jobs at Oxford Brookes University
@thejobs4network – all kinds of jobs
@WebrecruitJobs – all kinds of jobs
@findlondonjobs – all kinds of full-time/part-time/freelance jobs in London
@JobHits – all kinds of jobs
@TyneTeesJobs – all kinds of jobs in the North East UK
@BigHJobs – #Jobs site for the Pub, Restaurant & Hotel sectors. Recruitment partner to@BigHospitality, @MorningAd &@RestaurantMagUK
@MajorPlayerJobs – The UK's leading creative recruiter: Marketing, creative, design, advertising, PR, events & research jobs & industry news. talk@majorplayers.co.uk
@pfjobs – Public Finance will help you search for top quality Public Sector Finance and Accountancy jobs. Start looking for your next career move now.
United States
International (3 countries or more)
Which Twitter job feeds have you found most useful in your job search? Tell us in the comments below.
Free bonus
Learn how to find use Twitter to find jobs quickly in the short-term and to attract jobs in the long-term.
This free download contains sections on:
How To Make Every Recruiter Jump To Hire You
Which Key Tools Need to Be in Your Twitter Job Search Toolbox?
An Easy Checklist to Follow Every Day
Click the image below to get access to
The Ultimate Twitter Job Search Guide
:
JobMob Insiders can get this free bonus and other exclusive content in the JobMob Insider Bonuses area. Join now, it's free!
Using Twitter for your job search? Subscribe to JobMob via RSS or email and follow me on Twitter for the best Twitter job search tips around.