Build your employer's brand or build your own?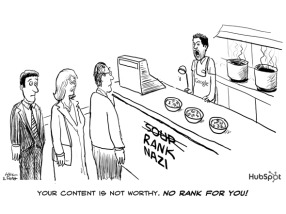 This is a guest post by Zac Johnson. If you'd also like to guest post here on JobMob, follow these guest post guidelines.
One of the biggest problems I often see in the world of online marketing is that too many people are focusing on building the customer base and brand name of other companies.
This can easily be seen in the affiliate marketing space where you are paid a commission every time a new lead or action takes place.
While affiliate marketing is a legitimate way to make money online, if you are really good at it you should be using those same efforts and talents to be growing your own brand.
In this article I'm going to share with you a few of the reasons why I moved away from just being "another affiliate marketer" to focusing on my own brand and how I've grown ZacJohnson.com into what it is today.
Money is Money…
First off… money is money. It doesn't matter how you make it, as long as you make it.
It makes perfect sense for someone just starting out to learn the ropes of online marketing and the best way to do this is by building web sites or ad campaigns to promote other brands or services. The great thing about affiliate marketing is that you don't need to deal with customers, process orders or even handle inventory. Everything is automated and all you need is to send qualified traffic to your affiliate link and check your earnings and results.
Transitioning from Affiliate Marketer to a Brand
There is a big movement in the affiliate marketing space right now and those that are finding a lot of success are moving on to start their own companies and brands.
I've had a lot of success with making money online and I've been doing it for 17 years now. I first started figuring out how to make money online while I was in high school back in the mid-to-late '90s. It wasn't til 2007 that I decided to start my own blog and put all of my stories, case studies and resources out there. Without all of the previous knowledge and experience I had, starting the blog and making it what it is today wouldn't be possible.
Being the Best at What You Do
Starting a blog is one of the easiest things in the world to do.
All you need is a domain name, hosting and an installation of WordPress… but that will only get you so far. If you want to make your blog successful you are going to need to have killer content that gets people motivated and really helps them out. There are millions of blogs out there, so how are you going to compete with them all. You need to provide value and connect with your readers like no one else.
Since launching my blog in 2007 and really focusing on my brand, I've been able to accomplish some amazing things as a result of the blog that never would have been possible if I was still "just a marketer" promoting other people's products and growing their business. This includes speaking at different events around the world, appearing on Fox News and ABC News, getting to meet thousands of blog readers from around the world and helping a lot of people discover how they can make money online as well.
YOU are the Brand
At the end of the day, YOU are the BRAND, and this is the way it should be. When you are the brand you will focus more on quality, time and effort. It's very easy to get distracted when building a business on the internet, but if you are passionate about something and strive to be the best, it makes it that much easier.
Follow these simple steps and start the transition from growing someone else's company to build a successful brand of your own.
About the Author
Zac Johnson is an entrepreneur with over 17 years of experience in internet marketing and branding. Zac has helped generate millions of dollars in business for brands and individuals of all sizes across the world. Learn how at ZacJohnson.com.
Google+: https://profiles.google.com/105474291318164632556/?rel=author
This article is part of the The $10000 7th Annual JobMob Guest Blogging Contest.
If you want Zac Johnson to win, share this article with your friends.
READ NEXT: 10 Ideas To Kickstart Your Personal Brand
Subscribe to JobMob via RSS or email and follow me on Twitter for more ideas on how to brand yourself to a new job.