Time for another update of this useful resource.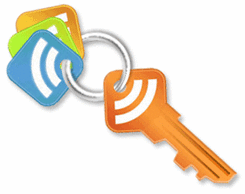 If you don't know what RSS feeds are, or how they can help your job search, read RSS: The Best Job Search Tool You're Not Using Enough and then come back to this article.
Removed feeds
Israemploy Hot Jobs – this feed was taken down when Israemploy announced plans to upgrade their site. Hopefully it will return when the new Israemploy is launched.
Job Central Israel – Job Central no longer carries jobs outside of the United States.
Pocket.co.il Communities – unfortunately, their jobs-oriented forum was closed at some point during the past few months.
Danel, Working with a Smile – the First Jobs Blog for Students in Israel, this blog has now ended.
New Feeds
Jerusalem Post Jobs – mostly hitech and there's a lot of repetition.
Jobs in Israel – a new blog begun by Brad Bernstein that is simply a list of job openings.
Aliyah Job Center – the Hot Jobs feed from this Jewish Agency-sponsored site.
Hebrew University in Jerusalem – job openings for students and staff.
Tobefedup.co.il – a site dedicated to helping any Israeli who's had enough of waiting for replies to their cover letter emails (you did read the Open Letter to the Recruiters of the World From Job Seekers Everywhere, right?). The feed has some job listings and site members can also post what they're looking for.
Career Center – feed from an Israeli job site (Hebrew).
For the full guide, head on over to The Ultimate RSS Feed Collection for the Israeli Job Seeker.
Subscribe via RSS or email for alerts about updates to this and other ultimate job guides here on JobMob.