The Orthodox Union is throwing its first major job fair in Israel in almost 4 years.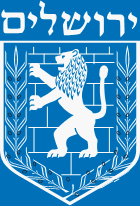 Share or forward this announcement to anyone you think that might want to attend.
UPDATE: the date and time of the fair were originally Monday, October 15th, but that's now changed.
UPDATE Oct.6th: I've now added a list of companies that will be at the fair.
Who
The 2008 Orthodox Union job fair in Jerusalem was aimed at new immigrants (olim chadashim) only, although, having been there, I can tell you that the olim weren't the only ones there.
Thankfully, this time around, the fair will be open to all Israeli job seekers.
(And if you're an Israeli employer looking to hire, sign up here for a free table at the fair.)
What
According to an official mailing to employers about the event, the fair will be organized by "The OU Job Board in conjunction with the Jewish Agency for Israel, the Jerusalem Municipality and its Employment and Immigration Center, Mati, Council of Immigrant Association of Israel, Nefesh B'Nefesh, The Association of Americans and Canadians in Israel (AACI) and more."
JobMob will have a table at the fair. That's right, I'll be at the fair. Come by to ask a job search question, suggest a topic for an upcoming JobMob article, or just to practice your elevator pitch and say hi.
Companies that will be at the fair:
Aboulafia Avital & Co.
ACTL
AlfaTech
Azimut
FXCM at CityBook
Gradient
Greensmoke
ILAN ISRAEL HOMENET
Israel Business Brokers
Israel Business Connection
Katz & Cohen Law Offices
Marksman Personnel Ltd.
Matrix
NITZA
Panaya
Teva Pharmaceuticals Ltd.
Touro College in Israel
Trebuchet
If the list gets updated again, I'll mention it on the JobMob facebook page.
Where
Lander Institute
Am Veolamo 3, Givat Shaul, Jerusalem
Phone: 073-220-4216
Map with bus routes
Entry is free.
When
Monday, October 15th 2012, 11am – 3pm Wednesday, October 17th 2012, 3pm – 7pm
Why
Not sure you should go? READ NOW: 25 Reasons Job Fairs Are Not a Waste of Time
Planning to go? READ NOW: 35+ Job Fair Success Do's and Don'ts
Subscribe to JobMob via RSS or email and follow me on Twitter for more job fairs to kickstart your job search.