Stop googling "find my resume". Check these places instead when you can't find your resume files.
Job seekers often go a few years between job searches.
Many will try to forget the misery and frustration they went through, praying it will never happen again and pushing it deeper and deeper into the back of their minds.
Sound familiar?
But what happens when you do need your resume again? You might not remember where you saved it.
You could try to rebuild it, but that will usually take more work than updating your most recent version, wherever it is.
So let's find it.
---
---
Free bonus: The One Resume Resource You'll Ever Need is a handy reference to make your resume get you more job interviews. Download it free now
The most likely places you left your resume
1) Email Sent folder
There's an overwhelming chance that you've emailed your resume in the past, so why not just search in the Sent folder of your email account for those messages with resumes attached?
2) Your favorite cloud storage service
I've been using Dropbox for years.
I have some important directories on my PC that automatically synch with Dropbox folders so those files are always backed up in case my hard drive crashes.
Dropbox will also hang on to deleted files for 30 days (in the free version).
As long as my resume files are in one of those Dropbox folders, I have nothing to worry about.
Another cloud storage that I've started using more recently is Mega.
3) Your favorite online documents platform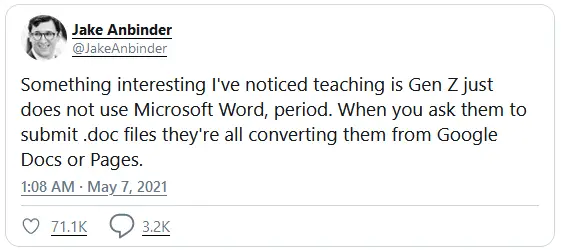 When I had a herniated disc in my back, I was able to blog about it while lying down using Google Voice Typing in a Google Doc.
Another benefit of using a Google Doc was that my work was continuously saved in my Google Drive account, so I couldn't lose it.
If you've written your resume in a Google Doc too, you'll find it again in just a few clicks.
Not a Google fan? Recently, I've also corrected Word resumes using Office.com's Word Online, and everything there is saved in your OneDrive account.
4) Your favorite job board
Did you ever upload your resume to a job board? Just download it again:
Log into your Indeed account.
Click on Download Resume to save your resume as a PDF.
Find my resume on Careerbuilder.com:
Log into your Careerbuilder My Profile page
Click the Documents tab to see all your resumes and download from there
Find my resume on Monster.com:
Log into your Monster profile page
Click Generate Resume for a PDF version, or scroll down to the Uploaded Document section to get what you've uploaded in the past
Find my resume on Ziprecruiter.com:
Log into your Ziprecruiter account
Click the Profile link in the menu at the top of the screen
Ziprecruiter only allows you to have one resume at a time. On your Profile page, scroll to the bottom to see which resume is in your account and click the filename to download it
Find my resume on LinkedIn.com:
Click to your Profile by clicking your name in the sidebar (under your avatar image)
Click the More… button, and then Build a resume from the menu
The Select a resume window will open with a list of any resumes you've uploaded in the past. To download one, click it.
From the resume's page, click More > Download as PDF
Another option: if you've applied for a job on LinkedIn, you can view the resume you applied with.
5) Find my resume on Google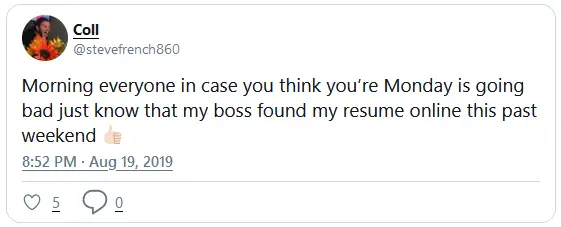 Not sure where or if you've ever posted your resume online? Just Google it, or google "[your name] + resume (or CV)" and it should come up. It's always a good idea to google your name at the beginning of a job search anyway.
6) Your favorite resume builder
There are many good reasons to use a resume builder, and if you did in the past, then you haven't actually lost your resume at all. Simply login to the site and start updating your resume for your new job search.
7) Search for it better on your computer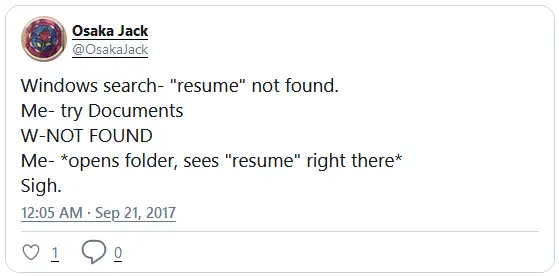 Searching for files on a Windows PC, even in 2021, is a joke. Windows Search just doesn't.
Instead, download and install voidtools' Everything freeware, a very powerful and very fast file search. You'll wonder how you ever got along without it.
Mac users, try DEVONtechnologies EasyFind.
8) Check auto-save folders
If you use Microsoft Word and have the auto-save (called "document recovery") feature enabled, Word will regularly save versions of everything you work on in a dedicated folder. You may able to find resume versions in there.
9) Your favorite backup software

As I mentioned in Lost Your Resume and Starting to Panic?, I happily use Backblaze to backup my computer to the cloud, and I can restore any file with only a few clicks.
Bonus
10) Your favorite versioning software
Subversion, CSS and VSS are all examples of software that developers use to manage different versions of their code. While not ideal for it, they can still be useful in managing different versions of a resume.
I used Subversion for this purpose years ago on my last tech job search (not that it matters what kind of job I was looking for) and if I ever wanted to recover that CV, it's safely stored there.
Today, you could do the same thing with Git via sites such as GitHub or GitLab and many developers are.
Question of the article
What do you do to not worry about losing your resume files? Tell us in the comments.
Free Bonus
If you want a handy resume and CV resource that you can keep on your smartphone or print out for easy reference, this special bonus is for you.
This free download contains:
111 Smart Resume Section Headings and Titles
60 Resume Achievement Writing Ideas and Expressions
500 Positive Resume Action Verbs That Get Job Interviews
35 Resume Filenames Recruiters Won't Respond To
Click the image below to get access to
The One Resume Resource You'll Ever Need
:
JobMob Insiders can get this free bonus and other exclusive content in the JobMob Insider Bonuses area. Join now, it's free!
Subscribe to JobMob via email and follow me on Twitter for more tips on what to do when you can't find your CV.