Scott Adams asked his readers to describe themselves in one word. We usually find it pretty easy to call other people names, but could you do it for yourself in a job interview?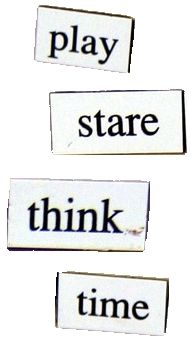 It's a good intellectual exercise that's harder than you'd think.
One real-world example
From one of the comments on Scott's article:
"I was asked this very question in an interview.

I stammered, so he (the interviewer) revised it, "One *good* word". I was still dumbfounded, so he revised it yet again, "One *good* word, one *bad* word."

Smart. Ass.

Easy 🙂

I got the job."
Funny bonus
Actually, the exercise was a 2-parter. Scott also asked that people describe him in one word too and some people linked the two together. 'Me' is the commenter, and 'you' is Scott Adams. Here are the ones I liked most:
me:whoa
you:whohahahahaha
Me: Hamburger
You: Tofu-burger
Me: Enginerd
You: Philosotainer
me: drunk
you: which one
You : Entertainer
Me: Audience
Me: Unemployed
You: Over-employed?
You: Confuser
Me: Confused
Me: Tarzan
You: Jane
Your turn
Imagine if you were asked to do this test in conciseness in your next job interview. Without using 'unique' (too easy), how would you respond?
Go.
Need suggestions?
Here are 130 Positive Personality Adjectives.
Subscribe to JobMob via RSS or email and follow me on Twitter for more helpful job interview words in your mouth.