Looking for work on the Internet has never been so easy or so dangerous. You know the threat of spam, but if you're not careful that threat can turn your job search into a nightmare.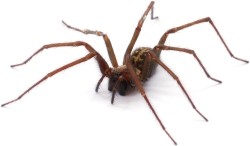 Here's what you need to know to avoid getting bitten.
Time Theft
This is the annoyance typically associated with spam, and it's no wonder when unsolicited email was an estimated 87% of all email sent in 2006 (Hebrew) according to Israeli anti-spamware maker Commtouch.
If you're at the point where it's necessary to check your spam folder daily for false positives, you are spending too much time working as a spam filter and not enough time working on your job search. You're probably also suffering from job search email overload.
Change spam filters or move to an email service like Gmail. No spam filter is perfect, but Gmail's is good enough that after the first few weeks of occasionally identifying false positives, you probably won't ever need to do so again.
However, some spam is crafted well enough that it will get by every filter, and you need to recognize the signs to avoid being caught by the spam in those cases.
Opportunity Theft
Sending out CVs by email? Think about this for a minute- do you have any idea how many times you got no reply because your CV was caught by the recipient's spam filter? Scary, isn't it? Who knows what you've missed out on. Which is why it's important to follow-up without being annoying.
Job seekers are spammers and spam filters will consider you as such because, let's face it, often enough no one asked to receive your CV. Since you're probably sending CVs one by one and not resume blasting, there are many tips you can follow to ensure that your email arrives in your recipient's inbox such as minding the subject of the CV email.
Identity theft
A funny thing happened to me recently. I received two messages warning me that emails I had sent were not going to be delivered to their recipients. Not so unusual, until I noticed that I didn't send the two emails. Someone – most likely a bot – found my email address online and is now using it indiscriminately to spam random people and there's not much I can do stop it. But that's just an email address; it can get much worse.
When you're looking for work, you spend a lot of time volunteering personal information. Your CV is literally a summary of part of your life and is unique to you until it falls into the wrong hands and becomes part of someone else's life too.
Online CVs are a dream come true for identity thieves; containing your address and identifying information, they add in your picture via Google (mine's here on the right under 'About') and the thieves can be you.
Scared enough yet?
Here's how to protect yourself:
Be careful which job boards you post your CV to. Israel also has its share of suspicious job sites.
Avoid resume blasting services, just like executive recruiter Todd Porter has been saying.
You may also want to take a look at the big picture, and be more careful online and offline.
Take Vengeance
If you're already the victim of scammers or know someone who is, you should react and defend yourself.
Once you have good reason to believe that e.g. a job board has abused your personal information, you can report them to Google. If you're right, Google may remove that site from their search index, which is one of the worst things that can happen to a web scammer short of being arrested and shut down completely. Without Google, few people will find the scam-based site which will in turn lose its value to the scammers, who will abandon it for another scheme.
Besides Google, there are also many other places to report Internet fraud.
Conclusion
Everyone hates spam. You do, I do, and yes, even spammers do when they're on the receiving end, of course (see this hilarious Daily Show clip of spammer Scott Richter – thanks Pamela). If you take the necessary preventative measures, you can reduce it to a nuisance but if you're not careful, you will come to regret it later. Protect yourself now.
This article is part of Daily Blog Tips' 3 Project.
Find this writeup helpful? Subscribe to JobMob via email or RSS and follow me on Twitter for more tips on securing your job search.