This event is over.
Who
All job seekers
What

This workshop will show you how to turn your job-search on its head.
About this Event
The pandemic has hit the French economy and job market hard, battering some industries beyond recognition.
Many people are losing their jobs and those that the pandemic found on the job market are finding it difficult to get hired, let alone, get their applications being replied to.What's someone supposed to do to get a job in France these days?What's the current French job-market like?
Are your experiences enough to get the job you think you deserve?
How big is your online and offline network?
Do you have a well-curated CV, and is it in French?
Are online published jobs the only jobs out there?
What sectors recruit the most?Is there a method that works better to get a job in France?…
Join us at our upcoming job search in France workshop where we'll share with you the tools:
To analyse the sectors that recruit the most in France
To reassess the big picture of the job you want, your current qualifications and skills
To reassess your profile (your CV, Motivation Letter, Online and offline presentation, personal branding)
To reassess your network (online and offline)
To search for published and unpublished jobs
To get ready for interviews (reviewing your own social and emotional skills),
Etc.
Objectives
This workshop will show you how to turn your job-search on its head.
Find out where all the quality jobs that you've always wanted are and how to go after them ahead of the crowd.
To be a successful job seeker you need well-developed job-hunting skills and relevant information for a strategic job search.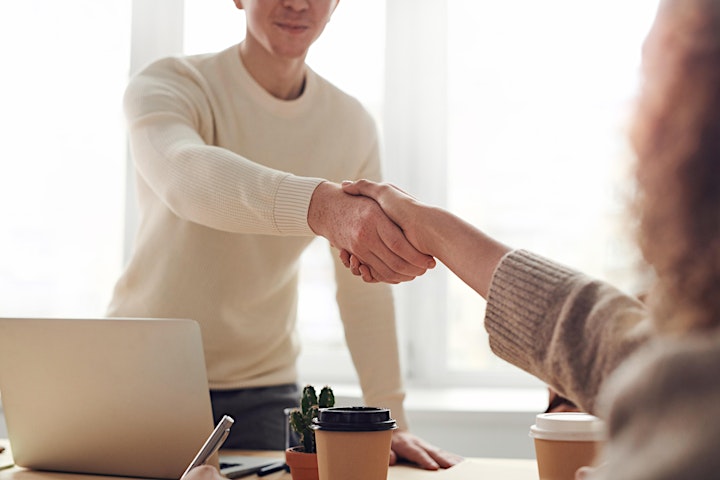 Audience:
You are looking for quality work that ties closely with your qualifications
You want to earn a progressively-increasing income stream and feel more in control of your earnings
You are working so far to keep up with your short-term needs
You have landed your ideal career track and don't want anything to disrupt this
You are concerned about the uncertain job market for yourself or someone that you care about
This 45-minute workshop is specifically designed for professionals impacted by a buyout or unexpected change in career plans.
On completion, you will have a vision for your future, a strategy that leads to that future and a dream-job search plan to execute that strategy.
Where
Virtual event
When
Date: Thursday, April 22, 2021
Time: 3:00 pm - 4:00 pm
Timezone: UTC+2 (check your local time here)

How
Registration required? Yes

Cost: €30

Full event details: Job Search In France: Workshop

🔖 Event tags:
Paid events
🚩 Event category:
Did you attend this event?
How did it go? Tell us.
Leave a comment below
.