This event is over.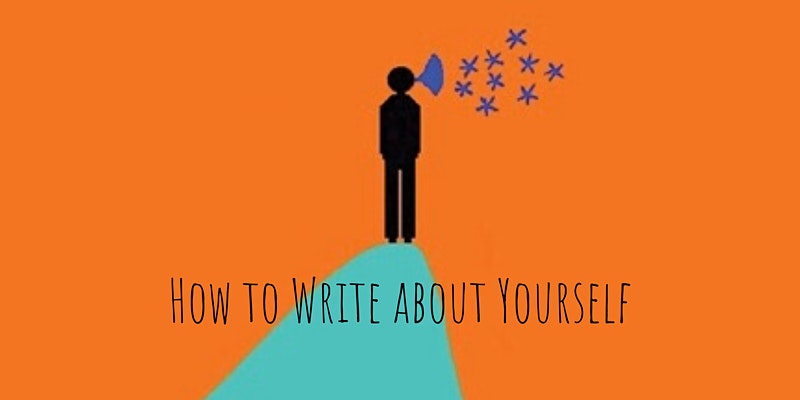 Who
All job seekers
What

This short masterclass will supply you with really useful tools, techniques and ways of thinking to help you write about yourself.
About this Event
Writing about yourself – for your website, LinkedIn, social media or other profiles – is one of the hardest things to do.
People build up their picture of who you are and what you do over time. They learn about you from a number of views, not from any single 'perfect' post. You need to reflect that in the way you plan to share different facets of yourself and your experiences.
You've got to come across as credible and authentic, but also warm and approachable, in a limited number of words. How do you choose what to focus on?
How much personal stuff do you share? You need to tell enough of your story to draw people towards you, but not over-share. That's a hard call too!
In this short course I'll provide you with plenty of ideas, tools and techniques to get you enthused and keep you going. Nothing hard – just tried and tested ways to write sensible stuff about yourself and what you do in a professional, warm and highly credible style.
I'll also show you how to show up in ways that will help your audience to build a really positive impression of who you are.
You'll learn how to draw on resources you already have:
Your natural strengths.
Track Record and credibility.
Skills, knowledge and experience.
Things other people say about you.
Practical thought leadership. Things you've learned and wish to share.
Your personality and story – the authentic you.
In doing this you will learn how to reduce the anxiety associated with posting about yourself, move away from trying to create perfect posts and instead work towards building a stronger, more positive impression over time.
The course fee includes a PDF of resources and the key slides.
Please note – content is oriented towards self-promotion and does not cover writing for CV's or job applications.
What people say about the course:
'Excellent session packed full of really helpful writing tips – I'm inspired!'
A concise, full of content, well researched and presented course. Thank you @petemosley. I emerged full of fresh ideas. Am still buzzing with it.
Thank you Pete, I found your session really useful, lots of great insights and practical ideas, and well facilitated, thank you!
Thanks Pete – was a great session. Really useful ideas which I've already started implementing.
Thank you Pete, this has been very useful indeed and I will be putting much of this into practice.
About the trainer:
My work is about helping people grow in confidence – in themselves and their ideas, and in connecting persuasively with other people at work and in life. I show people how to how to tell a great story about their work – based in their values – drawing on my wide-ranging experience of working in the space where creativity, business and personal development meet.
I work with individuals, corporates, universities and not-for-profit organisations. I provide coaching, workshops, talks and masterclasses.
In a typical month you might find me:
Working with people (1-1 or in workshop groups) who want to overcome fears and blocks, shyness or introversion so they can build their confidence and connect effectively with others/develop their leadership skills.
Delivering workshops to help organisations get the most from quieter team members – to unlock the power and potential that remains untapped when people are unable to speak up and contribute fully in the workplace.
Coaching individuals who want or need to develop their career, business or organisation, morphing from one area of specialism to another, exploring and setting new goals for life and/or work.
Delivering masterclasses on coaching (I specialise in values and beliefs, bold and creative coaching, and working with quiet people) For coaching organisations, ILM providers and Postgraduate Certificate courses.
Helping business owners work out how to promote themselves and build an audience for their work.
All my talks and workshops are illustrated with hand-drawn images designed to evoke creative thinking.
I work with individuals by supporting them to find a voice, speak up, pitch or talk in public without feeling intimidated by louder voices, or the work can be around connecting with and managing people more effectively. As a reflective person myself, I'm drawn towards working with others who find the cut and thrust of everyday life to be a challenge.
I'm a graduate of the acclaimed Barefoot Postgraduate Certificate in Business & Personal Coaching. My book – The Art of Shouting Quietly – a guide to self-promotion for introverts and other quiet souls – has sold in 25 countries around the world. I'm very experienced – I have 20yrs+ of track record in coaching/mentoring. Please don't hesitate to get in touch – I'm always happy to talk with you about workshops, coaching/mentoring – with no obligation.
Where
Virtual event
When
Date: Friday, December 4, 2020
Time: 10:00 am - 12:30 pm
Timezone: UTC (check your local time here)

How
Registration required? Yes

Cost: £30

Full event details: How to Write about Yourself

🔖 Event tags:
Paid events
🚩 Event category:
Did you attend this event?
How did it go? Tell us.
Leave a comment below
.