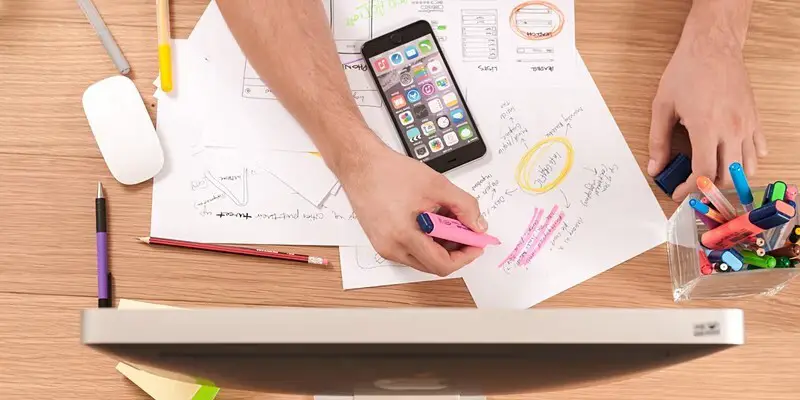 Who
All job seekers
What

Looking to crack the job search code? Thinking Job Search Campaign? Then this event is for you!
About this event
I am thrilled to partner up with Tom McManus, Managing Director at The Opening Doors Programme, in this FREE virtual event.
Our collaboration is new!!
In return for attending this Free event, we are asking you to give us your feedback. That is what we are asking in return for a place at no charge or obligation for any further commitments. Your comments can be as little as a couple of lines, but it will be authentic, and therefore valuable.
We are limiting places, so please don't delay.
In this event you will
1. Hear techniques to impress recruiters
2. Learn the value of first impressions
3. Receive tips to focus your job search
4. Have a Q & A opportunity to ask and discuss any of the above topics.
Check it out and join us!
Helping You Make Your 9-Seconds Count!!
On average, recruiters spend only 9 seconds making a decision about shortlisting or reject-ing your CV. Let us help you understand how to improve your chances and make it onto the shortlist. We will look at dos and don'ts, details to include, and details to leave out.
Understand the recruiter perspective, and why they think there is no such thing as a small mistake!! Your CV is all the recruiter knows about you. Make sure you tell them what they need to know.
4 Minutes And Counting!!
Recruitment and selection are business like and objective, but first impressions and emotions still play a part. It is said recruiters make a decision about a candidate within 4 minutes of meeting them, and the rest of the time is spent finding ways to support their decision.
Let's make a great first impression!! Remember that the easier you make it for the recruit-er to choose you, the better it is for everyone. They have found the candidate they have been looking for. We will look at interview preparation and performance and highlight ways to showcase yourself. Your interview is your one chance to impress. Let's work together to make sure you do!!
Wait A Minute…I Am Not There Yet!
Where are you focusing your job search attention?
Do you know what type of job you are looking for?
This section of the event is dedicated to helping you understand the value of focusing your job search. We will provide you with tips to create a job search action plan in order to apply to jobs that best fit you.
Join us
This event is interactive, so come ready to share your questions.
Everyone who registers and attends this event will get the opportunity for a FREE one-hour chat with one or both of the event organizers.
Please have your camera and microphone switched on, ready to go. A pad and pen to write feedback will also be useful.
This is a small group event with a maximum of 10 attendees.
Photo by Firmbee.com on Unsplash
Partner Organizer – Tom McManus, Managing Director at The Opening Doors
Tom McManus has worked intensively with both groups and individuals to help them prepare to follow their career path. This has included everything from CV screening to panel interviews as well as providing support to successful candidates during their induction.
Tom's experience in selecting candidates can be valuable to the candidates facing the challenge today and tomorrow, and help recruiters in the same way. A candidate who is better prepared is far more likely to succeed at interview, but recruiting is very dynamic, and consultants cannot devote time to help with candidate preparation.
Tom's experience will allow him to work with candidates on a one to one basis, to help in this key area. Ultimately, the success and profitability of the recruitment business is determined by the performance of the candidate. Tom is able to help the performance of the business by investing time working to enhance candidate readiness and performance. They will only get one chance to impress.
You can connect with Tom McManus on LinkedIn and Instagram.
Where
Virtual event
When
Date: Saturday, August 6, 2022
Time: 6:00 pm - 7:00 pm
Timezone: UTC-6 (check your local time here)
Add this event to your calendar: iCal

How
Registration required? Yes

Cost: Free

Full event details: Crack the Job Search Code!!

🔖 Event tags:
Free events
🚩 Event category:
Have a question about this event?
Leave a comment below
.
Share this event with someone who will regret missing it: