Fresh off the presses, the first batch of Windows 8 job search apps are now available.
Like with my iPhone job search apps and my Android job search apps, each one is listed with its language(s), free/paid indicator and official description.
All of these apps are currently available in the Windows Store.
1) Career Path – English, free
"Connect to your future with PageUp People's critically acclaimed CareerPath! Explore real world career paths based on an aggregate dataset of over 30 million data points and find your dream career!"
2) Workopolis – English, free
"Why do we always imagine the doors of opportunity being closed? Why do we feel lucky just to get a foot in the door?
At Workopolis, you'll find doors to the most online job postings in Canada wide open. Doors that lead to great opportunities in your field and location.
Why wait? Search jobs on Workopolis today and open the door to the next step in your career."
3) hiredUP Resume – English, free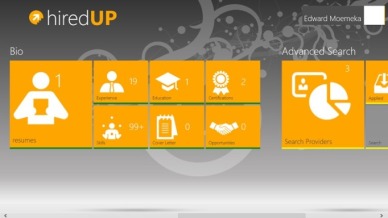 "The Resume app from hiredUP is a comprehensive resume storage, management, and career analysis package exclusively focused your bio. Use it to create a professional looking, well structured resume that you can easily export to Microsoft Word at any time. It allows for the creation of multiple resume versions, publishing your resume to hiredUP and many more features. Try it out today, and download the full hiredUP app from the Windows Store "social" category."
4) hiredUP Jobs – English, free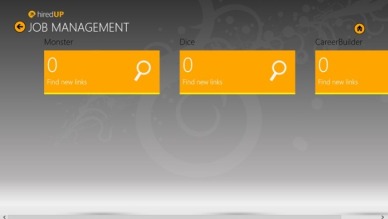 "hiredUP Jobs provides you with an intuitive, easy to use, tool for finding and applying to jobs. If you like hiredUP or hiredUP Resume you'll love hiredUP Jobs. Search for work across Monster, Dice, Careerbuilder, and Indeed. Pin jobs to your start screen, apply directly from the application, share with other applications."
5) Monster Jobs (India) – English, free
"Find the Right Job with Monster.com's Magic Search technology now on your Windows device. Now you can search for the right job on your mobile and receive real time job alerts on the go. Not only this, you can also apply to jobs using your mobile with ease. Stay connected with job opportunities customized to your career growth."
6) myStarjob.com – Spanish/English, free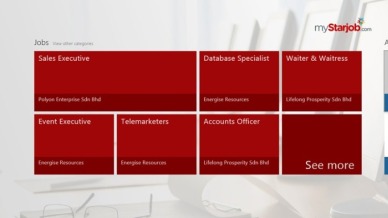 "The myStarjob.com app makes finding your dream job in Malaysia, Singapore, Brunei, China, Hong Kong, India, Indonesia and etc. a breeze! Browse through the latest job positions by reading their descriptions and get a head start on your career path, or develop your employability by reading up on our career articles."
7) Job Seeker – English/Spanish, paid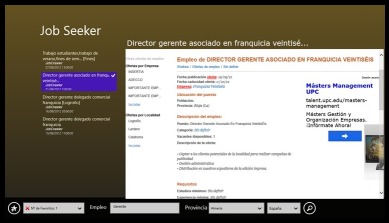 "Job Seeker helps you to find the best job across USA."
8) Career PM – English, free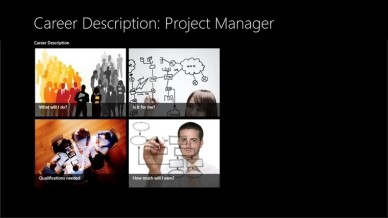 "This apps help the student during their choose the courses or career path."
9) Financial Consultant – English, free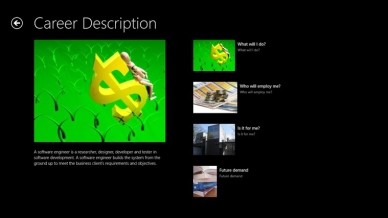 "This app was help the student to choose their career path."
10) Jobs in Egypt – English, free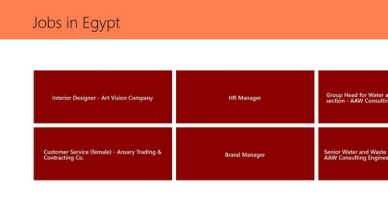 "This app helps to find a suitable job for you, it shows you the most available vacancies in Egypt and lets you send your CV."
11) ITJobs – Portuguese, free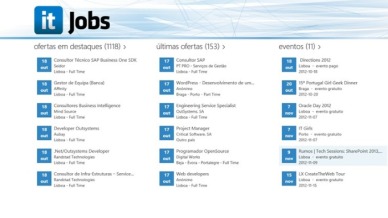 "Consulte agora as oportunidades de carreira, formação e eventos disponíveis no ITJobs"
12) Jobindex – Danish, free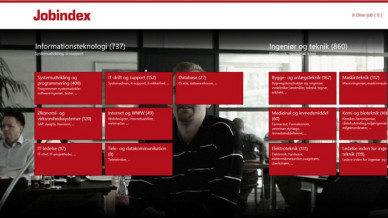 "Download den nye app fra Jobindex og orientér dig hurtigt om relevante job, når du ikke har din computer ved hånden. Du kan søge job ved at gå ind under dit fagområde og se alle stillinger i din geografiske region. Desuden kan du søge avanceret og vælge flere forskellige områder eller skrive et specifikt søgeord.
Hvis du er logget ind som bruger på Jobindex.dk, vil du derudover kunne gemme interessante jobannoncer via app'en. Det giver dig mulighed for et grundigere tjek af jobbet på et senere tidspunkt – for eksempel når du igen er ved computeren."
13) Posao.ba – Croatian, free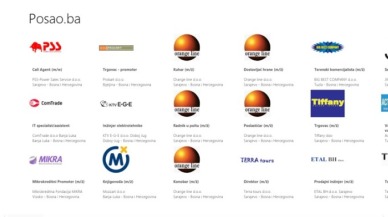 "The Posao.ba application includes 3 main parts:
The home screen which displays a list of current job listings at Posao.ba portal.
By clicking on the job listing, you open a detailed description of the listing: the company name, the name of the requested position, city or area, a detailed job description, as well as the dates of publication and expiration of the advertisement. If the job listing is designed, a picture will be displayed showing all the above mentioned information. At the end there is a button for the applying for a job which directs you to the corresponding advertisement on the portal.
The third component of the application is "Search Contract" which allows you to search jobs from Posao.ba app, while the search criteria are the position name, company name, city or country in which the job listing was published."
Bonus
There's already an HR app too, for recruiters:
14) Human Resource Management by WAGmob – English, paid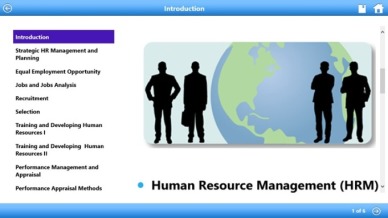 "WAGmob brings you Simple 'n Easy, on-the-go learning app for Human Resource Management. The app helps you understand the basics in a nice and organized manner.
App tools include search, bookmark, and Facebook integration."
Question of the article
How you upgraded to Windows 8 yet?
If so, which of these apps are you going to try first? Tell us in the comments
Subscribe to JobMob via RSS or email and follow me on Twitter for more of the best Windows 8 job search tools.