If landing in Israel carrying a job contract is unrealistic, it is still very realistic to arrive in Israel having submitted resumes and conducted telephone/email/chat interviews. How soon should you start that process?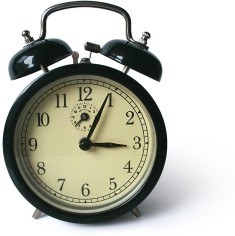 In the final months abroad
"3-4 months before Aliyah (but not more)" says the Jewish Agency.
"2 months before arriving" say most placement companies like Danel or TripleTec, when asked this question directly.
As little as 1 month before your flight, but it depends on the job you're aiming for, is my view.
Let me explain.
Some people say that anticipation is less a part of the Israeli mentality than "everything will be ok" (yihiyeh b'seder) improvisation. What that means is that companies rarely try to hire for 3-6 months in the future.
Given that Israeli law allows employees to quit, be laid off or fired without much advance notice (Hebrew), companies then need to scramble quickly to plug their staffing holes.
When most companies are hiring, it's because they need you yesterday now.
As a result, the hiring process can happen very quickly, moving from resume acknowledgment to first interview to contract signing in only 2-3 weeks. The Israeli hitech industry is a good example of this phenomenon.
If your arrival date in Israel is only a few weeks away and a company is interested, they will probably wait before choosing another candidate. More than a month will seem long to them since they know you will need to get settled into your new home after arriving.
For best results
Around 6 months before your move, start learning about your target industry in Israel. Try to find out when is most appropriate for you to start the job search while still having enough time to react before the last minute.
Conclusion
Starting your job hunt before getting to Israel is a good idea. If you choose the right moment to begin, it's possible to arrive with an advanced job search in the hopes of signing a contract within the first weeks after your airplane lands in Tel Aviv.
Timing issues? Subscribe to JobMob via RSS or email and follow me on Twitter to synchronize your job hunt with the Israeli job market.