Make sure that your Israeli employer is taking your training days seriously.
This article is the last in a 4-part series about 3 Israeli Labor Laws You Do Not Know But Should by Moshe Egel-Tal, CSPP.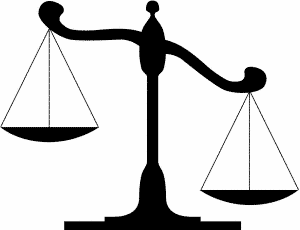 The law says…
When an employer gives on the job training, he is required to pay the employee for training hours.
How much?
Training hour rates can be lower than hourly rates for those who have passed training, as long as they are at least the minimum wage.
The employer is also obligated by law to pay for travel expenses to and from the place of work for training days.
Training days count as tenure and the official start date is the first day of training.
Beware of shady practices
Many employers – especially hitech and marketing companies – have a custom of signing employees to an agreement whereby they are committed to remain with the employer for a specified period of time. This is usually because of the costs of training. Some even go as far as to specify monetary fines, which they deduct from the employee's final paycheck, for employees who do not comply with this.
This practice is illegal and will not stand up in a court of law.
I was personally a witness to a labor court that not only ruled that the employer refund immediately any withheld funds, but also linked them to interest and forced the employer to pay all court costs.
Anytime you are faced with signing a document like this, do not accept it – it is not a legal agreement when it infringes on your rights by law, the same rights which incidentally cannot be waived, especially by what is known as a binding collective, one-sided agreement.
You should however be aware that in many instances an employer forces all employees to sign illegal agreements that are in complete or partial contradiction to the law. Those who refuse to sign will not get the job. Your signature on this document in no way rescinds your rights by law. Basically – if you have other options take them, but if you need the job, just beware how this employer acts.
About the author
Moshe Egel-Tal is a certified senior payroll professional (CSPP) with over 20 years experience in the finance field. He has vast experience in payroll instruction to end users, setup and implementation of payroll departments and fine-tuning payroll processes for companies. Moshe has lectured at university on labor laws in HR managers' courses and at payroll comptrollers' courses. Born in Chicago, Moshe made aliya in 1978 and resides with his wife and 3 sons in Jerusalem. Get Moshe's book "Tax Benefits for Salaried Employees in Israel".
For more information about Moshe, see his Jobshuk profile or LinkedIn profile. If you need help with labor issues in Israel, Moshe can help you with his consultation services.
Subscribe to JobMob via RSS or email and follow me on Twitter for regular training tips on your Israeli job hunt.