Just because many Israeli employers ignore the law doesn't mean you should miss out on your employee rights. In this series of articles, CSPP Moshe Egel-Tal will teach you what they are and advise you to get them.
This article is 1st in a 4-part series by Moshe Egel-Tal, CSPP.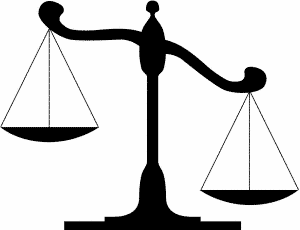 I recall reading a funny Wizard of ID comic strip several years ago.
Two horseback riders – messengers of the king – come into a village and announce that they have come to rid the land of wretched infidels.
In order to procure the funds for their "savior", the citizens are informed that there will be a new tax imposed and are asked if anyone has any questions.
One fellow raises his hand and says, "just one: where do we join up with the wretched infidels?"
Know your rights
If you add up all our taxes in Israel – income tax, social security (bituach leumi), health fund, car license (test), television tax, V.A.T. on everything we buy – we are close to 80% tax on the average, sometimes more. It is outrageous, but it is the law.
The other side of the coin, which is even more outrageous, is the total disregard for employees' rights by some employers.
It is my mission to make you more aware of your rights before getting into sticky situations. To that end, over the next few weeks I'll take you through 3 labor laws that every aspiring employee in Israel needs to know or else risk the consequences.
Stay tuned.
About the author
Moshe Egel-Tal is a certified senior payroll professional (CSPP) with over 20 years experience in the finance field. He has vast experience in payroll instruction to end users, setup and implementation of payroll departments and fine-tuning payroll processes for companies. Moshe has lectured at university on labor laws in HR managers' courses and at payroll comptrollers' courses. Born in Chicago, Moshe made aliya in 1978 and resides with his wife and 3 sons in Jerusalem. Get Moshe's book "Tax Benefits for Salaried Employees in Israel".
For more information about Moshe, see his Jobshuk profile or LinkedIn profile. If you need help with labor issues in Israel, Moshe can help you with his consultation services.
Get right! Subscribe to JobMob via RSS or email and follow me on Twitter to avoid Israeli employers trampling all over your rights.