Your LinkedIn connections can only help you find a job if they know you're looking for one.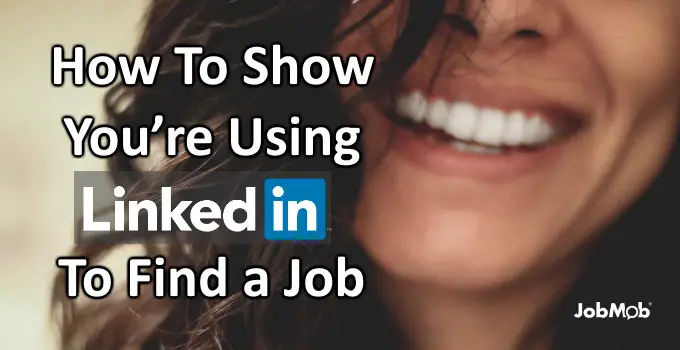 Every so often, I like to browse through my LinkedIn connections to see who's looking for a job, and then reach out to see how their job search is going.
Unfortunately, it's not always clear which of my contacts are job searching on LinkedIn.
It's one thing if they're trying to job search on LinkedIn in secret, maybe because they still have a job and don't want their employer to know (yet), but what about the friends who are openly job hunting, employed or unemployed?
Help us help you, ok?
Here are a few ways you can make it clear on your LinkedIn profile that you're available for hire.
---
---
Read this first
It's important to know that showing off your job seeker status is a no-no to many recruiters.
Although their job is harder when they need to poach pry you away from a current employer, corporate recruiters in particular value the employed more than the unemployed.
Is this fair? No.
Does it make sense? It doesn't matter, because that's how it is all too often.
Ultimately, does it even matter? It depends on where you're applying for jobs.
HOWEVER, each of the below tips is easily reversible. You can try going full-on job seeker for a month and then roll things all the way back or vice-versa.
3 ways to show you're looking for a job on your LinkedIn profile
1) Select "Open to work" on your Profile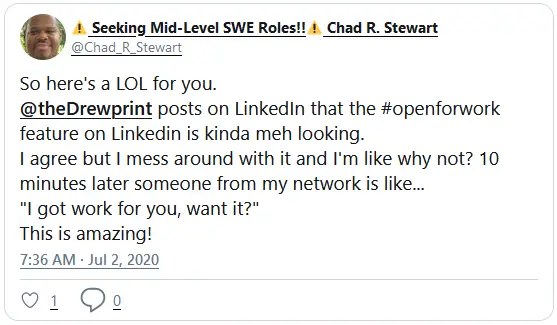 You've probably seen this by now, but just in case:
The annoying thing about #OpenToWork is that it's only searchable for people with paid Recruiter accounts.
The green #OpenToWork ring does appear on relevant avatars in any LinkedIn people search result, so contacts will see if you have it, but don't expect too many recruiters to look for it there.
2) Put your job availability in your Profile About section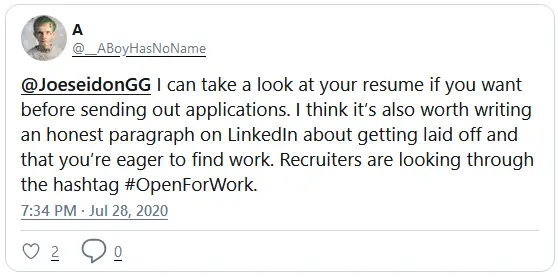 On the other hand, About sections are fully searchable across LinkedIn, so if you put "#OpenToWork" in yours, people will be able to find it easily (and this is true regardless of whether or not you enabled the above "Open to Work" feature).
But will connections look for it?
Probably not too many, as "#OpenToWork" isn't the most obvious phrase to include for people looking for work, and it's a new enough feature that people still don't know about it.
But some recruiters will: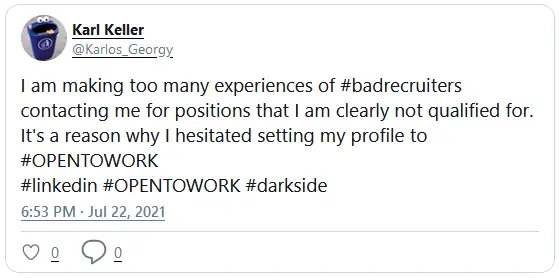 Instead, many job seekers will put something like "available for new opportunities", "looking for a new job", etc.
Whatever you decide to write, your best bet is to include a form of the word "seek", such as "job seeker" or "seeking new employment".
You can of course put both "#OpenToWork" and a "seeking…" variation in your About section.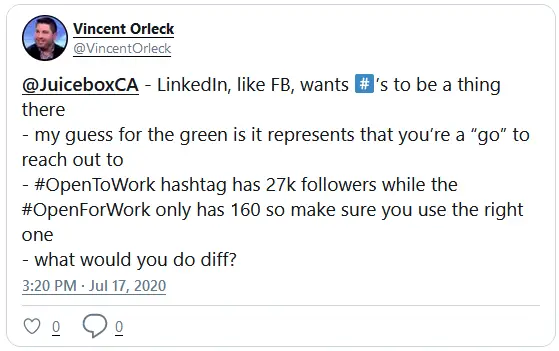 3) Join and display LinkedIn job search-related groups on your Profile
Appearing in the Interests section way down at the bottom of your Profile, not too many people are going to notice if you're in one of the Top 100 Useful LinkedIn Groups for Job Seekers and Recruiters.
However, unless you're a recruiter, job search expert or career coach, displayed membership in one of those groups is a sure sign of a job seeker.
Question of the article
Did you announce or even mention your job search on your LinkedIn profile? If so, did it help? If not, why not? Tell us in the comments.
What others are saying
Bonus: LinkedIn Open to Work feature Dos and Don'ts

READ NEXT: 🙋‍♀️ How To Keep In Touch Professionally With Your LinkedIn Connections
Subscribe to JobMob via email and follow me on Twitter for more tips on using LinkedIn to find a job.