This poll was inspired by a recent survey.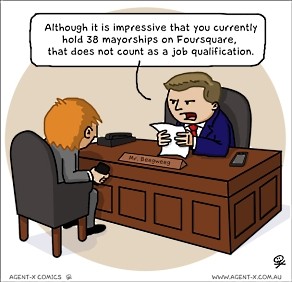 Vote now:
If you're reading this offsite, click here to vote.
16% of job seekers found jobs via social media
One of the interesting results of Jobvite's Social Job Seeker Survey 2011 was the above statistic.
Twitter likely has over 300 millions users
When you put these numbers together, you realize that either many, many people have still not begun using social media for their job search, or if they are, they're not yet getting results.
One of the first steps in job searching with social media is to actually tell your social network that you're available.
So what about you: if you're currently job seeking, have you told your social networks?
Vote now:
After you vote, check out Goodbye Gatekeepers: Use Social Media To Target Hiring Managers.
Subscribe to JobMob via RSS or email and follow me on Twitter for more surprising job search polls.