As the countdown continues until competition begins on August 1, some new sponsors have joined the contest, bringing new prizes with them.
Don't miss the important contest update at the bottom of the article.
New prizes! New prizes!
Thank you to our Silver Sponsor: Freelancer.com

Freelancer.com is the world's largest outsourcing site with over 2.6 million registered professionals from over 234 different countries and territories. Through our website, you can hire freelancers to do work in areas such as software, writing, data entry and design right through to engineering and the sciences, sales and marketing, and accounting & legal services. The average job is under US$200, making outsourcing for the first time extremely cost effective for small businesses. Simply post your first project for free and watch all the freelancers bid to do your work.
A second early bird prize
US$50. Sponsored by Freelancer.com.
ONLY 3 DAYS LEFT: There are now 2 early bird cash prizes that will be chosen at random from all the contest submissions received before Monday August 1st, 2011.
We've now doubled your chances of winning money if you get your entry in by next week.
As the old Nike tagline goes, JUST DO IT.
Thank you to our Bronze Sponsor: Recruiting Animal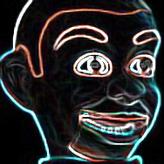 Animal is the host of a rowdy online call-in show about recruiting and careers. In April 2006, he founded the Recruiting Animal blog, then, in March 2007, he started The Recruiting Animal Show, the only online call-in show about recruiting in world history.
In addition to over $2500 in other prizes, as the first grand prize winner you will earn the chance to appear on Animal's popular show, if you can handle the heat.
Announcing the Judges' Choice prize
US$100. Sponsored by Freelancer.com.
The Judges' Choice prize will be the overall favorite guest post as voted by the contest judges (who will be announced later), regardless of how well the guest post performed in competition for the other prizes.
The idea behind this prize is that sometimes the contest has great posts that for whatever reason don't perform well, and this is a way one of them can still get some recognition.
Thank you to our Bronze Sponsor: Jason Alba and JibberJobber
"So what is JibberJobber? Is it a job search tool? Is it a networking tool? It is more like a personal relationship manager that allows you to do everything you need to do to manage a job search and optimize your network relationships – for the duration of your career!"
The first grand prize winner will win free access to Jason's paid webinar "Blog Marketing 201-501", about how to promote your blog (a US$100 value) and a copy of his upcoming book, 8 Lunches.
Guest blogging contest update
There are less than 15 spots remaining to compete for over $4000 in prizes. However, at least 5 different people have told me that their article is being worked on so you have less time than you realize. Get cracking.
ENTER NOW (will open in a new window/tab so you can still enjoy the gallery of business cards)