…until this summer's biggest job search guest blogging contest.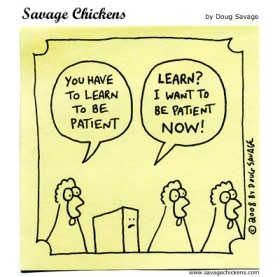 The official announcement of the 5th annual JobMob Guest Blogging Contest will land tomorrow.
Yes, I know that I said the announcement would come out today.
And I wanted it to, but there's a good reason it hasn't.
More sponsors are coming on board at the last minute, which means more prizes and better prize packages for the contest winners, so I decided to delay the announcement by just one day to make it extra GOOD.
So far, over US$3000 in cash, products and services will be given out in prizes and more is coming.
This is going to be great…
(Want to sponsor? You still can.
Read everything you need to know here)
Subscribe to JobMob via RSS or email and follow me on Twitter for more great job search learning events.