During a recession when few jobs are available, there's one tactic that many job seekers are trying: starting their own business.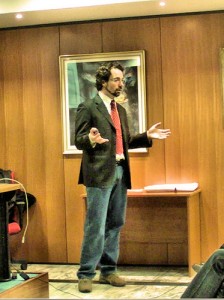 There are lots of reasons for a job seeker to try starting a business now.
Why starting a business can be a good idea for you
You will learn a lot. If you choose the right business, many of the skills you learn can also benefit your professional career.
You might find a job. By taking action and networking with like-minded people, you increase the chances of meeting someone who needs a skilled person like you that understands their business.
You will feel better about yourself. By learning a new business and aiming towards measurable goals, you will feel more in control of your life than when on a job search that's dragging on, where it seems like you're at the mercy of every hiring manager who invites you for an interview.
You will earn more money. If your new business is a success, it will end your job search by becoming your new job. At the minimum, you can generate extra income that continues to grow even after you find a "real" job, so that eventually you will earn enough to no longer feel locked in to any job.
Most enterprising job seekers tell me that they either got fed up with job searching, or they had a business idea they wanted to try, or both. And I completely understand, because I've been there too.
---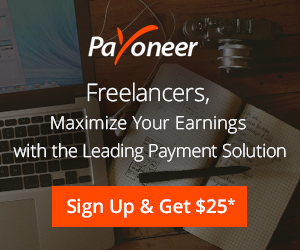 Freelancers and small business owners
Join 4 million freelancers who use Payoneer's payment solutions:
Lower fees
Faster payment
Greater flexibility
Sign up and get $25*
---
The first days of my own business
My last job search started in June of 2006. Still living in Paris at the time, my job search was nevertheless focused on continuing my high tech career, but back in Israel.
After 3 months of interviews, including two round-trip flights to Tel Aviv, the idea for a blog to help other job seekers started to take shape. Initially, my main goal was to share my own job search highs and lows for the benefit of others and it still is. I also liked the idea that no one else in Israel was blogging about job search (that is, until I actually started blogging and realized how much harder that fact made my blogging life at the time).
Ironically though, one of the reasons I started blogging about job search was to spend less time in job search. As you know, spending 8 hours a day looking for a job is tough work.
Working on this blog became a chance to learn something new that could help in my professional career, and not just by helping me find a new one. It was refreshing to work on a new project for the first time in over a year and it didn't take long until I was excited about the possibilities.
Then people started asking me The Question.
The one question job seekers hesitate to ask me most…
…but then do so anyway. And that question is:
"How do you make money?"
This question used to really frustrate me. I remember saying to someone, "we're here at a job fair. Wouldn't you rather ask me for help about your job search?" I didn't yet understand how the answer to their question could actually help their job search by inspiring them to do something similar to what I was doing, for all the benefits I mentioned above.
Another reason the money question annoyed me early on was because at that time, I wasn't making any money. I didn't originally have the intention to make a business out of JobMob, but as I learned, applied and tested what I learned, I started to make a little bit of money, so I kept going and I made a little more, and so on.
So now let me answer your question.
I currently make money with JobMob 3 different ways:
Advertising – mostly banner (image) advertising on the website itself.
Consulting – I consult about job search/recruitment, personal branding, blogging, social media, e-commerce, community building and almost any topic related to the Internet.
Affiliate marketing – earning commissions from the sales of other people's products.
One key to success with affiliate marketing is to only promote products that you can vouch for. There are many products coming out all the time but I'm very picky and only willing to talk to you about the rare products that are must-sees, the ones where you get so much more value than what you pay for. Usually, these are also products that I've used myself, like the OnlineProfits.com online business training course.
A terrific starter course for the enterprising job seeker
I've known Daniel Scocco, creator of OnlineProfits.com and one of the most successful bloggers ever, for a few years. After completing the first edition of his course in 2009, Daniel asked me for a testimonial and this is what I told him:
"OnlineProfits is a terrific starter course for the Internet entrepreneur. I liked how a typical lesson is short enough to go through in one sitting but long enough to give you the insight needed to start getting results in the topic covered. Also, some of the tools provided are great time-savers. I plan to recommend the course to my blog readers."
And that's why OnlineProfits is the perfect course for the job seeker (0r anyone) who'd like to start a business.
Together with other top-level web experts that he gathered from around the world to mentor OnlineProfits students, Daniel's lessons take you by the hand in covering all the major facets of running an online business and explain how to do it effectively, wasting the least amount of time and effort, which means you can continue with your job search in parallel.
I asked Daniel: what do you think is the most compelling reason to start an online-based business right now?
He replied:
"Despite having revolutionized the world already, the web is still in its infancy. We can't even imagine the things that are coming. But one thing is certain, the people working online are the ones who will be catching the biggest opportunities. "
This goes back to the benefits I mentioned earlier. If you start building a business now and keep at it, eventually you will be able to take advantage of opportunities that can lead to you not needing any other jobs except the ones you create.
Subscribe to JobMob via RSS or email and follow me on Twitter for the best career tools and resources on the Web.