Job Action Day 2008 is "a day for job-seekers and workers to confront the current economic crisis head-on and take action steps to improve their careers." It's on Monday, November 3rd.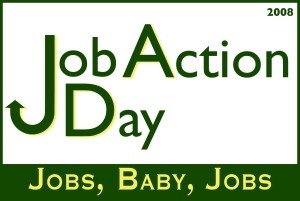 The event was created by popular US-based career resource website Quintessential Careers.
A select group of bloggers were invited to participate with articles that will appear on Monday. Here's the complete list of bloggers from the official press release:
Have a great weekend, and I'll see you on Monday.
Subscribe to JobMob via RSS or email for job search advice that can help you now.