Thinking of becoming a pro consultant Israeli-style? Here's what you'll want to know about consulting in Israel.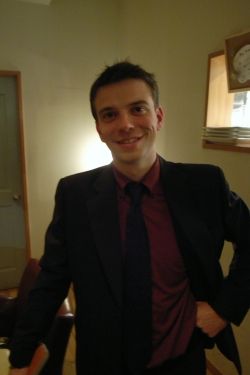 This is a guest post by the consultant blogger of Consulting: the Internship of Life (Hebrew). That's not him in the photo, by the way. If you'd also like to guest post here on JobMob, follow these guest post guidelines.
What is "Israeli Consulting"? Is it any different from regular "World Wide Consulting"?
4 attributes of professional consulting in Israel
Based on my years in the consulting industry and the many times I've worked with clients abroad or locally, these are the qualities that make the consultant an Israeli one.
1) Many contact people
On my first consulting mission, I was impressed by the number of interfacing points we had with the client company. We started with the CEO or one of his vice-presidents, went to talk with middle management and then sat down and drank coffee with the assembly line workers. You had to know how to reach out to each person to get the information you needed and establish a good working environment.
Incidentally, there's nothing like first doing a company tour with the CEO to meet the employees.
2) A lot of office politics
Want to work on the more interesting projects? You'd better become friends with the project managers in charge of those client accounts so that they'll pull you in to work with them. Had an argument with a senior consultant? It will be the last time you get to join a project with them in charge. Sounds worse than it is, but the amount of politics never stops to amaze me.
3) High level of commitment
Let me illustrate with an example. Once, when a major milestone was due, we stayed extra hours, ordered pizzas and brainstormed through the night to finish on time. And it wasn't just the junior consultants that made the effort, it was the entire project team.
4) Friendly work relations
A final attribute of the Israeli consulting company is the comradeship among the consultants themselves. We stay late at work, go out together and meet again the morning after. Even as the years pass, we stay friends and make it a habit to meet regularly e.g. every Thursday to close the week with a shot of whisky.
Conclusion
The Israeli consulting experience is an enriching one where you can learn about all kinds of fields from supply chain management to marketing strategy, how to use the laptop as a third hand and Microsoft Excel as a third eye. With the insight above, you'll be entering an exciting industry with your eyes open.
And if you're wondering where to find consulting jobs in Israel, the above consultant blogged about that too (Hebrew).
Ready to consult? Subscribe to JobMob via RSS or email and follow me on Twitter for more insider tips on getting the jobs you want.