Give people a reason to carry around your business card so they never go anywhere without it.
Make your business card more than just a name card.
Use these beautiful cards as inspiration for your own, from a gallery of some of the best ideas and templates that I've ever seen.
---
This article is brought to you by Fiverr.
At Fiverr, for just $5, you can hire graphic designers to design a uniquely creative, utterly memorable business card for you. Or better yet, hire a few designers at once to get different ideas that you can choose from.
---
Now on to the most clever business cards and unique visiting cards, organized by category, while mentioned which type of professional used them.
Office Supplies business cards
Lamp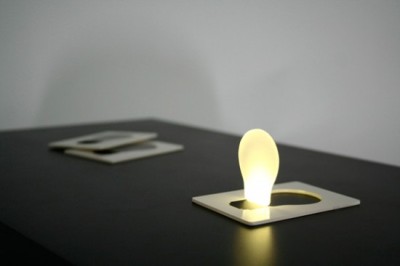 Elastic band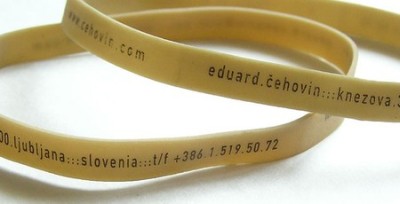 Elastic band (2) – Personal trainer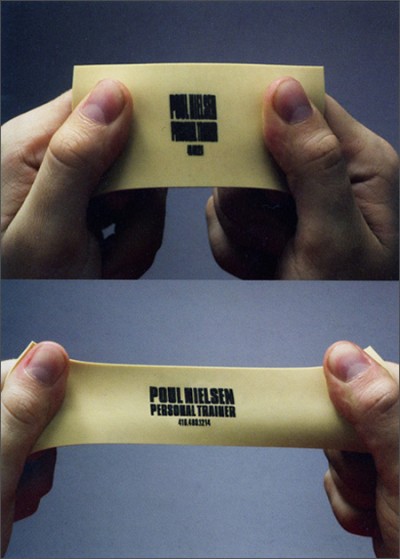 Presentation Folder – Company Folders, Inc.
Folder divider – Tech lead \ systems administrator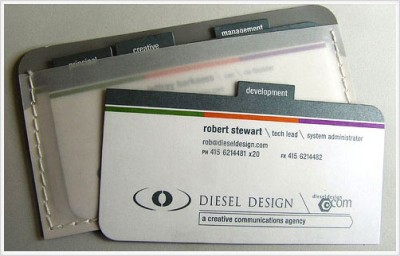 DIY Card Making Kit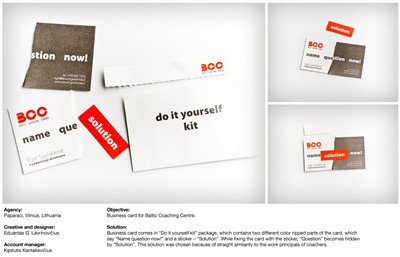 Bookmark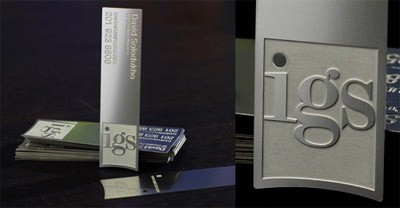 Pencil – Proofreader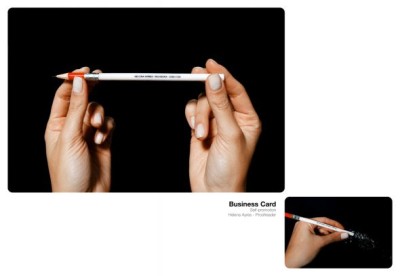 Ruler – Builder / Construction / Renovation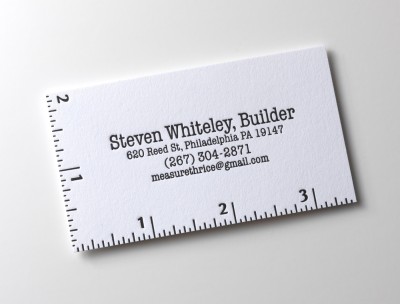 Ruler (2) – Architects / Planners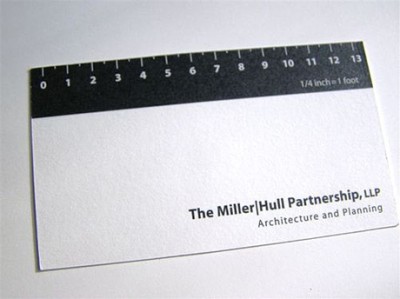 Ruler (3) – Graphic designer
Ruler (4)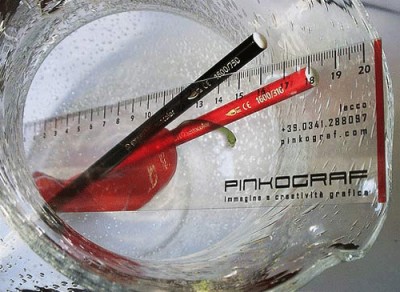 Pen holder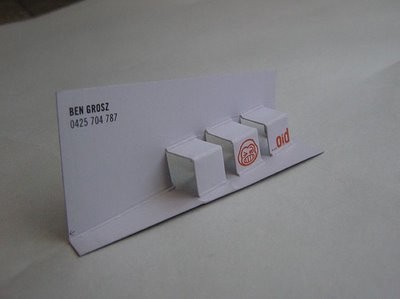 Letter – Vice-President / Director of Marketing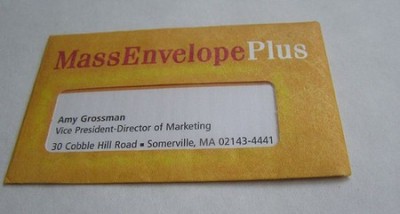 Wax stamped letter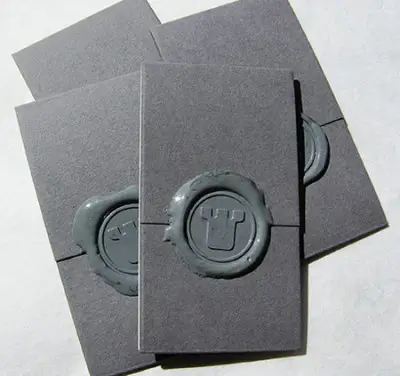 Envelope – Art Director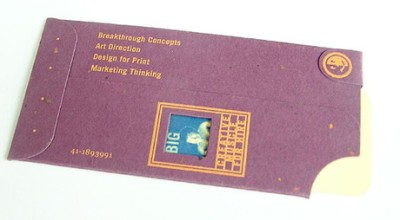 Box – Cargo airlines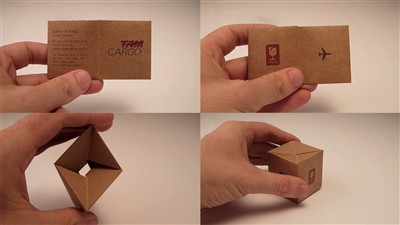 Box (2)
Paperclips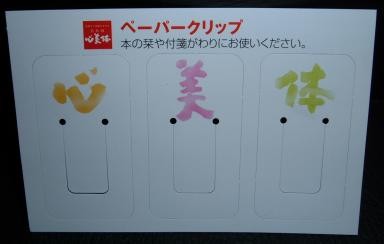 Tool business cards
X-ray – Veterinarians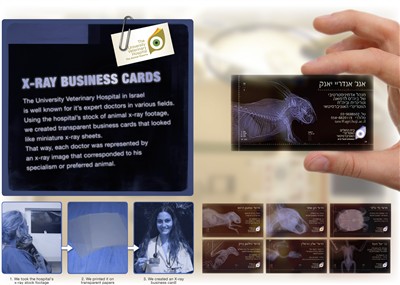 X-ray (2) – Debt recovery agent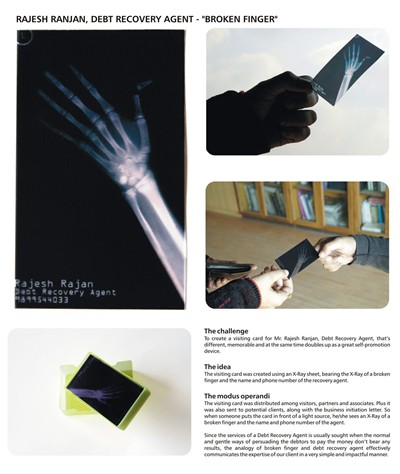 Lock pick set
Sandpaper – Finishing school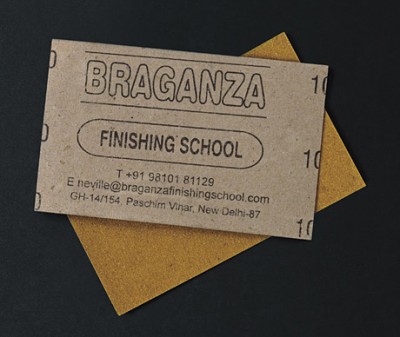 Bike tire patch – bike repair technician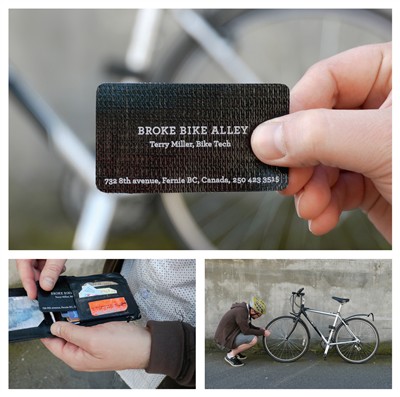 Bike tool – bike repair technician

Condom – Divorce lawyer

Car freshener – graphic designer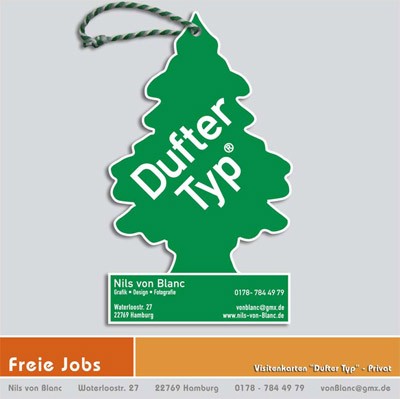 Matchbook – graphic designer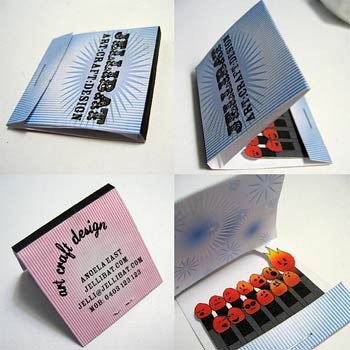 Wiring / cord – Department of Energy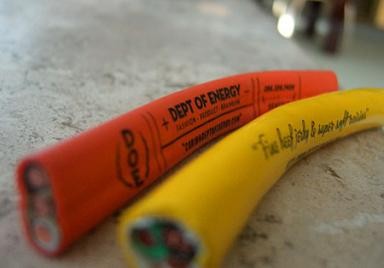 Palette – Manicurist

Hypnotist aid
Sun dial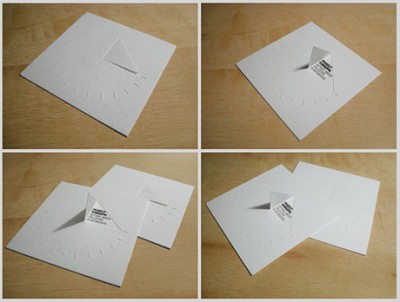 Solar-powered flashlight – Electronic engineer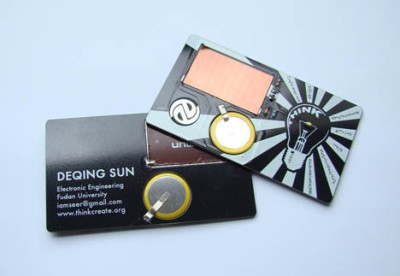 Tape measure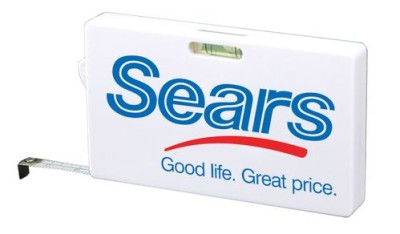 Tickets
Tickets (2)
Food business cards
Beef Jerky – Survival training
Beef Jerky (2)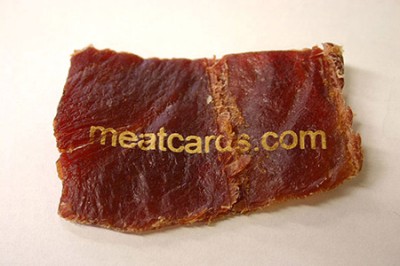 Peanut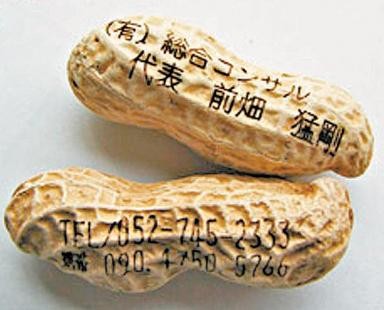 Candy – Headhunter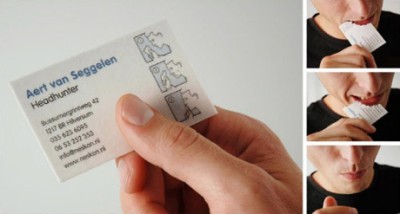 Stick of gum – Designer

Fortune cookie – Designer
Chocolate bar / fudge – Law firm
Spice pack – Advertising agents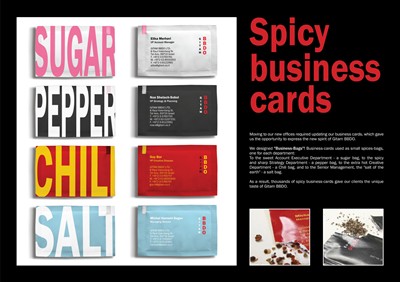 Coffee bean sack
Cutlery – Culinary correspondent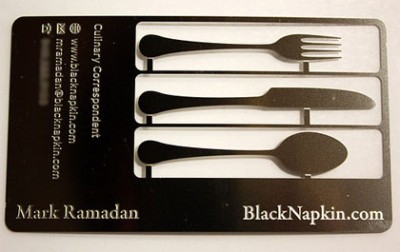 Toothpicks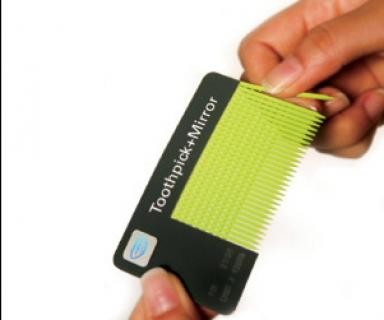 Bottle opener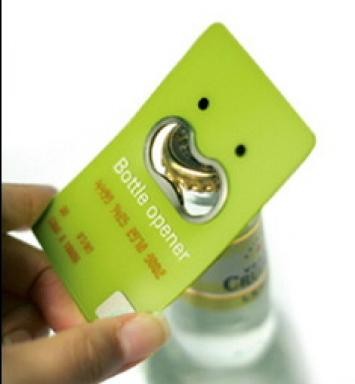 Coaster – Designer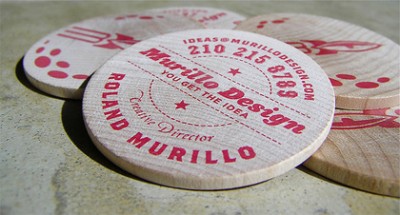 Gardening business cards
Seed envelope – Landscapers
Plant – Designer
Plant (2)
Plant (3) – Landscape architects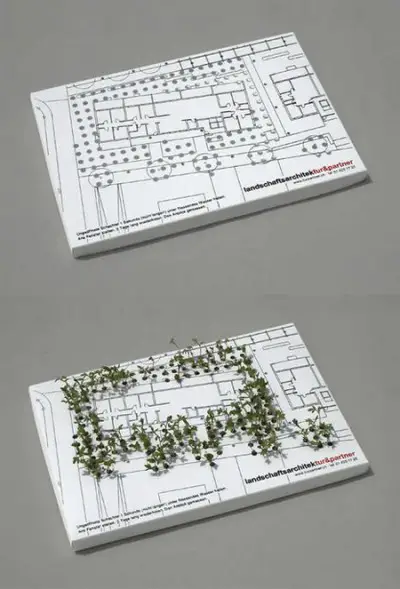 Clothing & Fashion business cards
Eyeglasses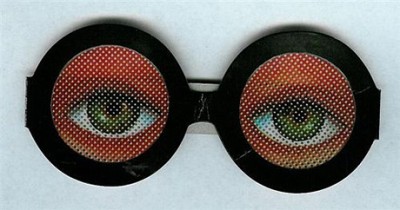 Clothespin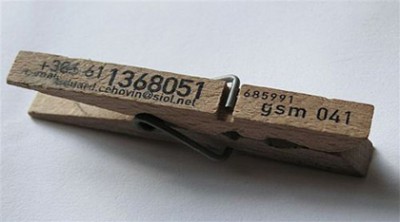 Hair clip holder – Hair and make-up artist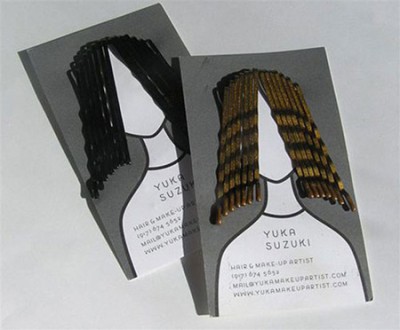 Lipstick smudge stamp
Razorblade – Graphic designer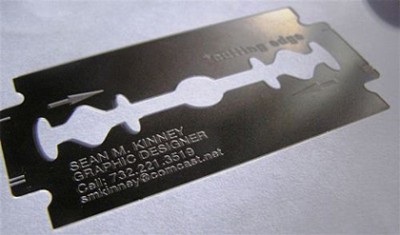 Mirror – Barbershop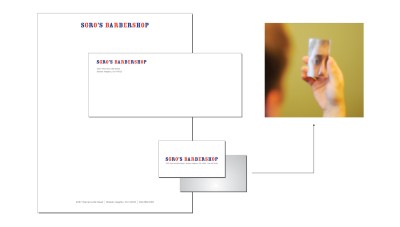 Sampler – Fashion designer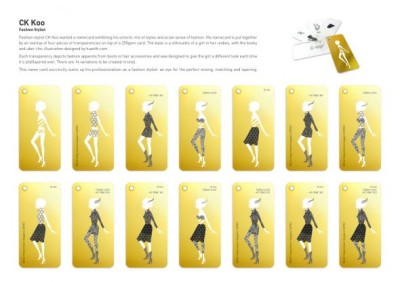 Cloth sampler

Hair styling exercise – Hair stylist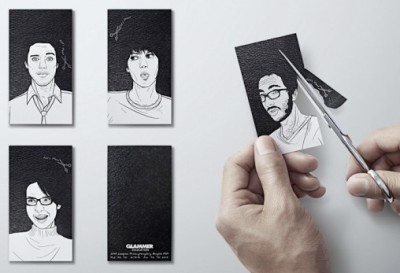 Patch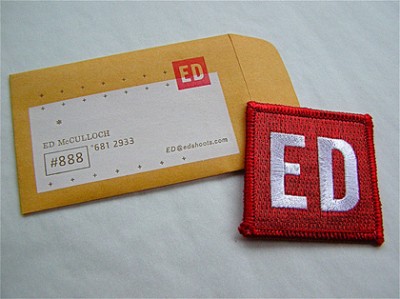 Clothing label
Shoe horn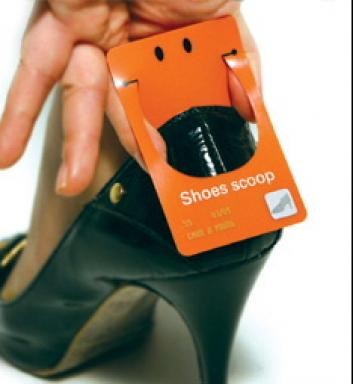 Comb – Stylist
Musical comb – Hair salon
Medallion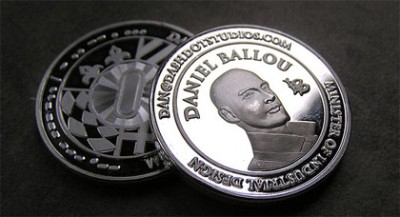 Multimedia business cards
Microphone – Radio presenter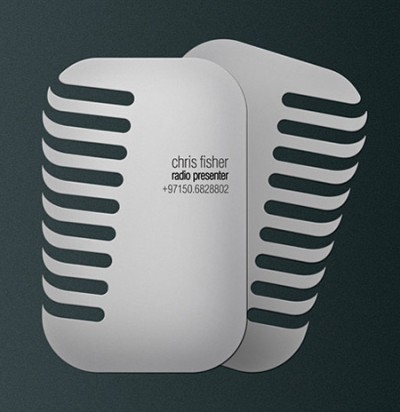 CD
CD (2)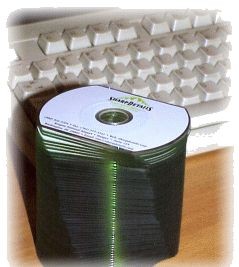 Cassette – Designer
VHS cassette – Filmmaker
Film strip – Photographer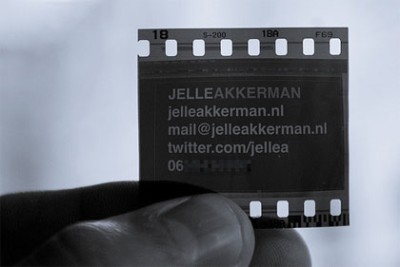 Piano key – Jazz singer / vocalist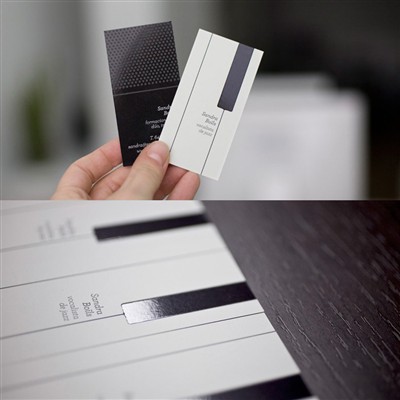 Games & Toys business cards
Lego brick – Architect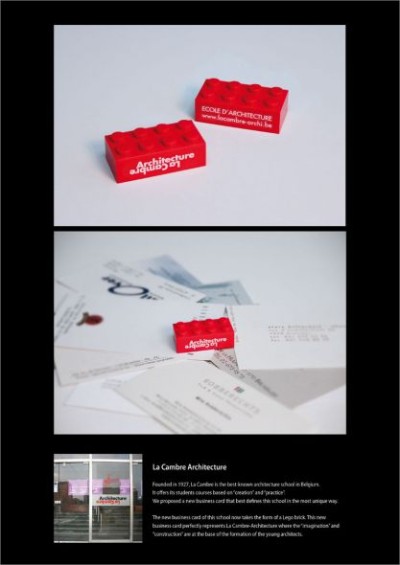 Lego girl – Master builder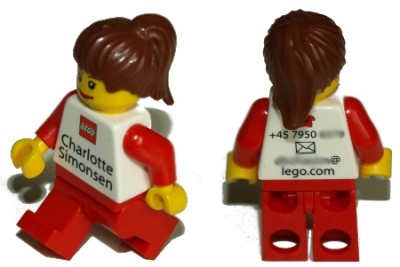 Airplane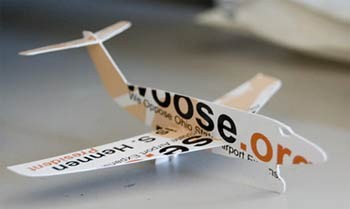 Airplane (2) – Model aircraft supplier
Scratch & Win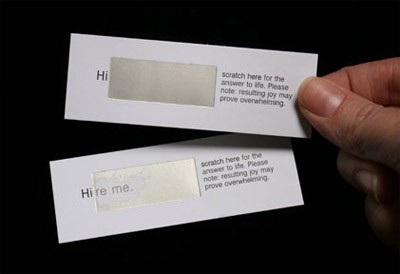 Baboushka dolls – Graphic designer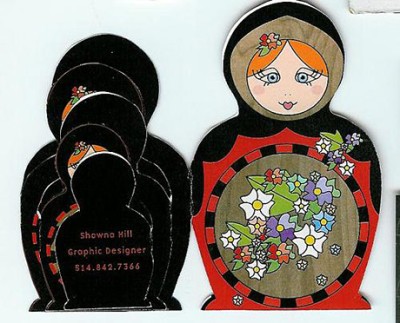 Word search game
Balloon – Chest doctor / physician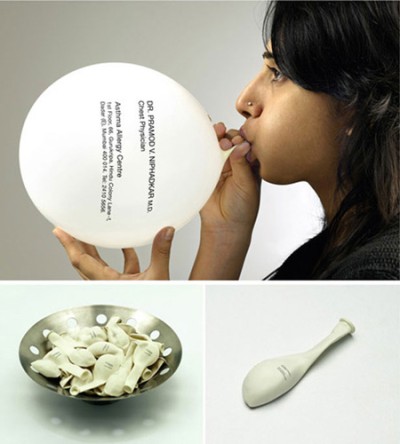 Domino – Coal & Wood supplier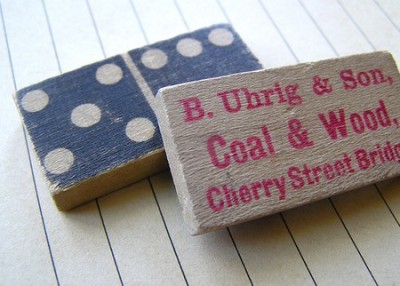 Model race car – Publisher / Editor-in-chief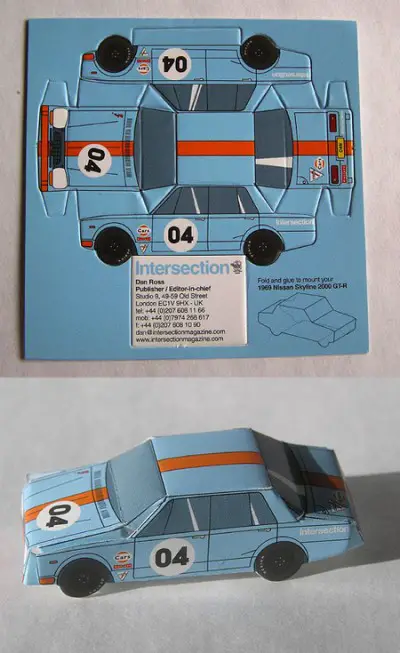 Origami boat – Designer
Man – Designer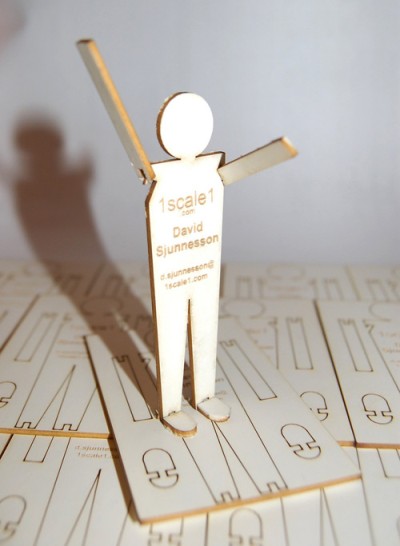 Animals – Designer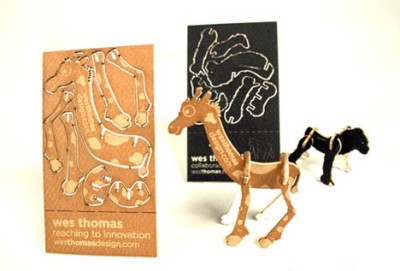 Whoopee cushion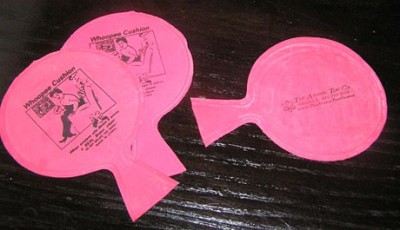 Weapons business cards
Catapult – Mechanical engineer
Ninja stars – Designer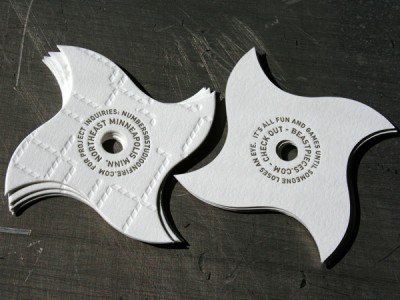 Ninja stars (2)
Ninja stars (3)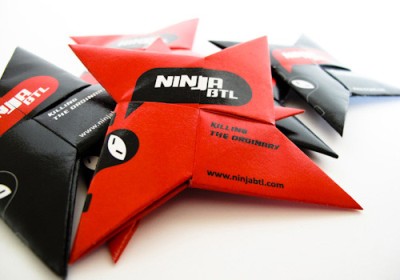 Tags as business cards
Body tag – Photographic artist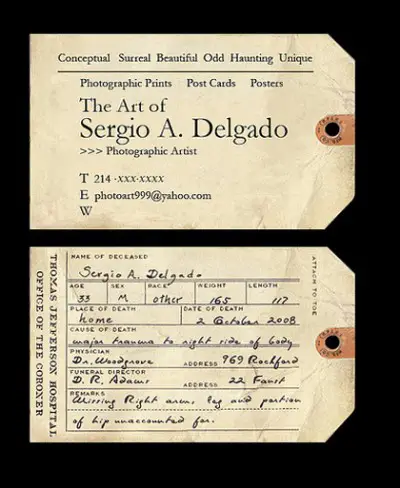 Luggage tag – Media director
Luggage tag (2) – Writing & editing consultant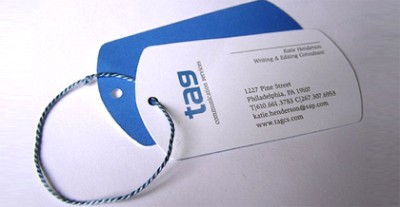 Dog tags
Dog tags (2)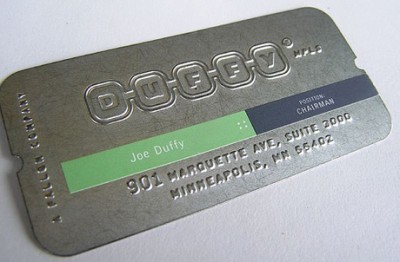 Sales tag – Designer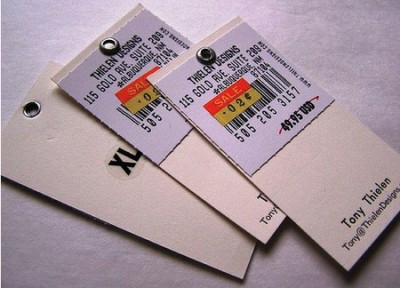 Art business cards
Easel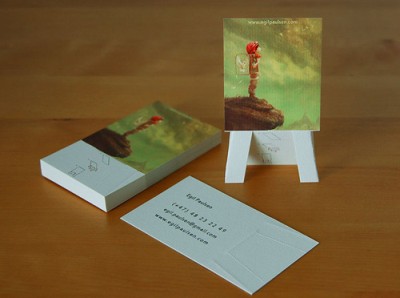 Paper sculpture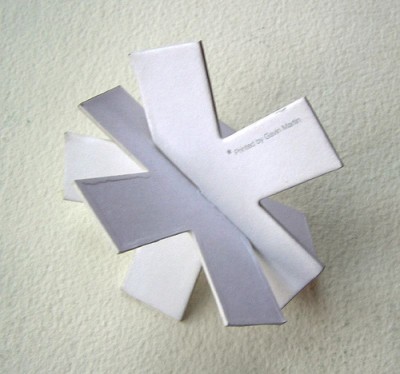 Metal sculpture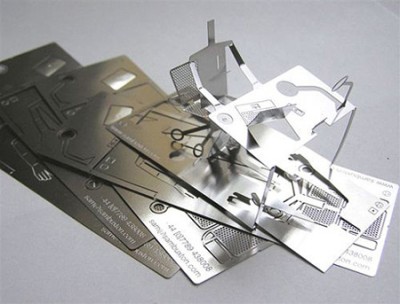 Paper doll
Hieroglyphic
Standie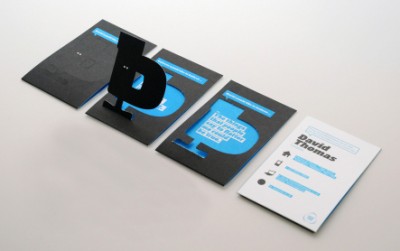 Standie (2)
Standie (3)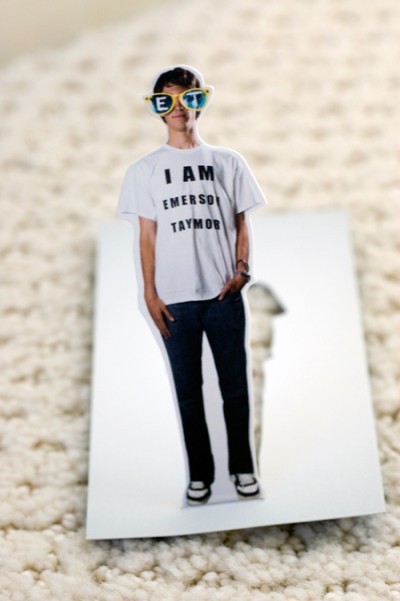 Popout – Origamic architecture designer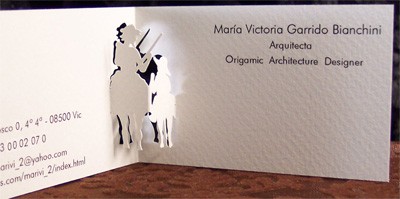 Popout (2)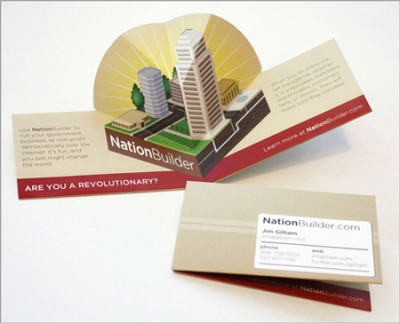 Items recycled into business cards
Pottery shard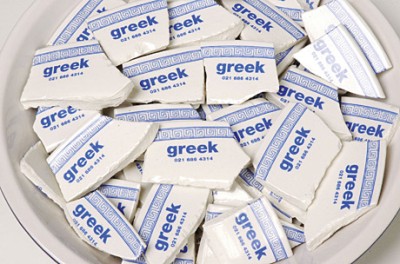 Recycled cloth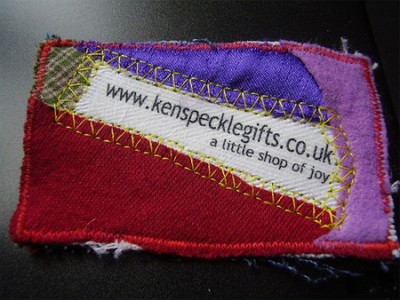 Recycled paper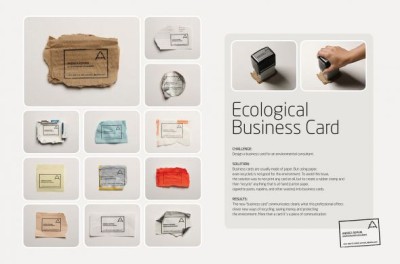 Miniatures as business cards
Yoga mat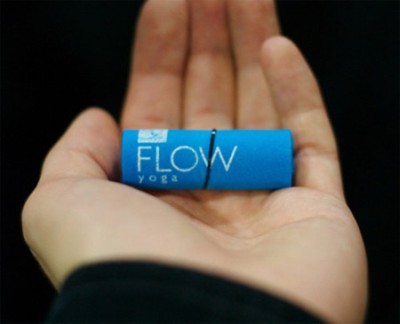 Prison Cell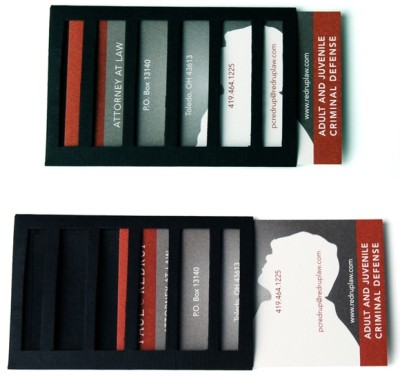 Bird cage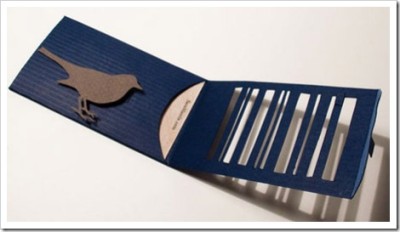 Sofa – Furniture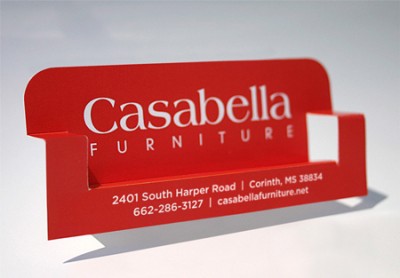 Chair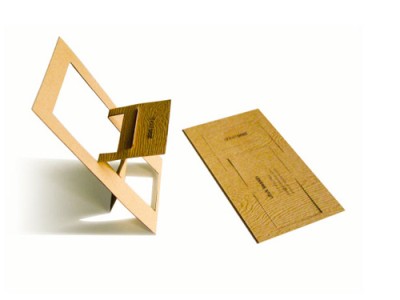 Piano – Piano repair service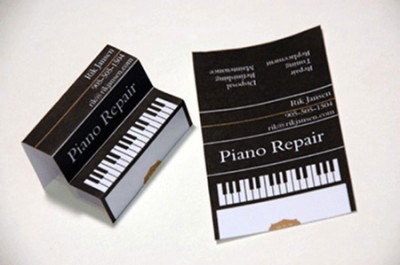 Chart / Graph – Financial security & investment representative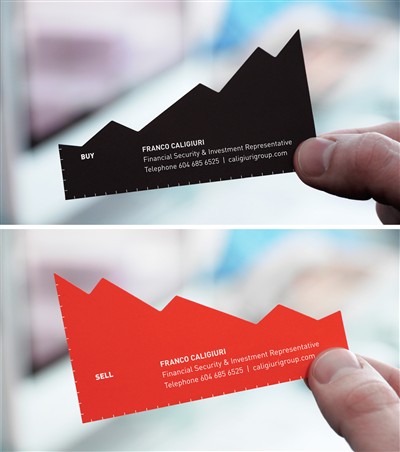 Technology business cards
Microchip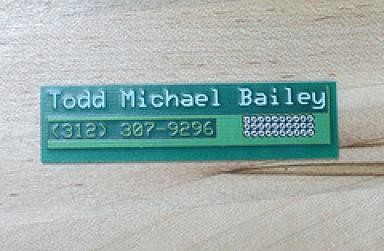 USB stick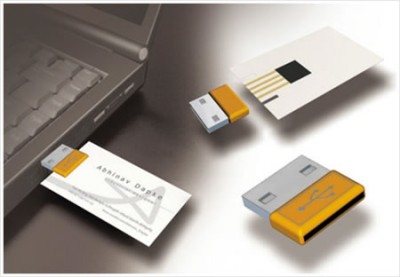 USB stick (2)
Other favorites
Hairdresser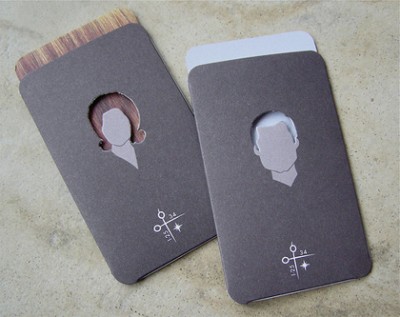 IT / Technical Support Guy

---
Thanks again to Fiverr for presenting this article.
With Fiverr, it just takes $5 to hire someone to do something better than you can, saving you time and money.
---
More unique business card ideas and templates
Question of the article
Actually, there are 2:
Which is your favorite?
What's the most creative business card that was ever given to you?
Bonus: 5 Tips to Create the Perfect Business Card | How To Design Professional Business Cards
READ NEXT: 😎 Top 30 Coolest Augmented Reality Business Card Designs.
Subscribe to JobMob via RSS or email and follow me on Twitter for more design ideas to make you professionally memorable.