Modern business card design will never be the same with Augmented Reality (AR) and Virtual Reality (VR) letting you put more information than ever before on your pocket-size resume.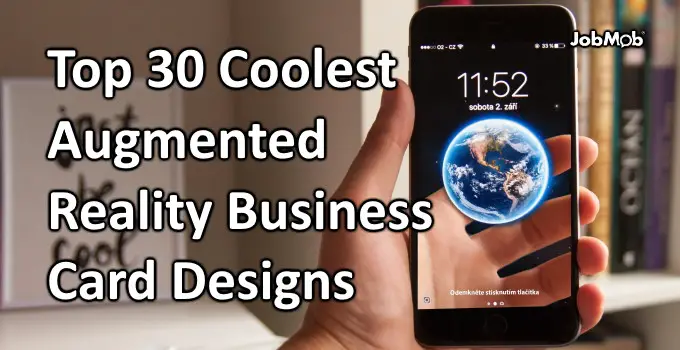 And this is just the beginning…
The card designs are more impressive as you follow the countdown till the bottom of the article, where you can find out how to make or get your own.
---
---
AR Business Cards and Visiting Cards
Some of these are from designers, some are from AR business card apps and platforms.
Enjoy!
30) Adrian C. Posteuca
29) SpotAR
28) Greg Wampler
27) Pier Paolo Ippolito
26) D. Davut Askar
25) Vasileios Linardos
24) Poplar
23) Daniel Lawence
22) Lukas Garcia
21) Niraj Gandhi
20) Yantravat Enterprise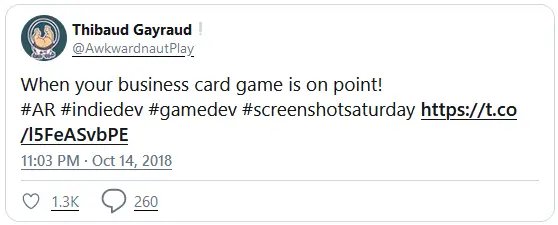 19) Yuriy Pshenychnyy
18) Patrick Ollerton
17) Kram Ali Shak
16) Matt Watson
15) Matt Watson (2)
---
---
14) Jake Steinerman
13) Deny Setiawan
12) Oscar Falmer
11) Felix Pet Shop
10) Giulio Grasso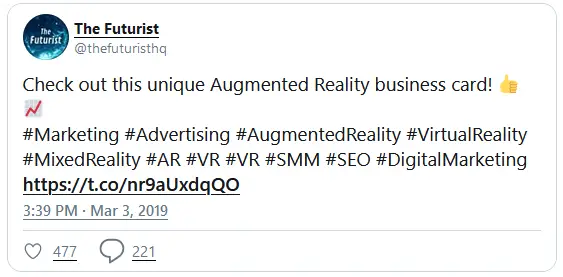 9) John Smith
(yes, there's no sound)
8) Yoo.se
Not just augmented, interactive too.
7) ID 3D AU Business card
Almost a whole resume…
6) Jonas
I love the clickable iPhone icon you use to call him.
5) Augmented Advertising agency
Because holograms are cool…
4) James Alliban
Great demonstration of his skills.
3) Ted Prothero, Realtor
2) Burton Posey
His Mini-me avatar just looks terrific.
1) Gary Vaynerchuk
Love the pep talk he gives you. I don't think this is really his AR business card, just a demo by Aircards.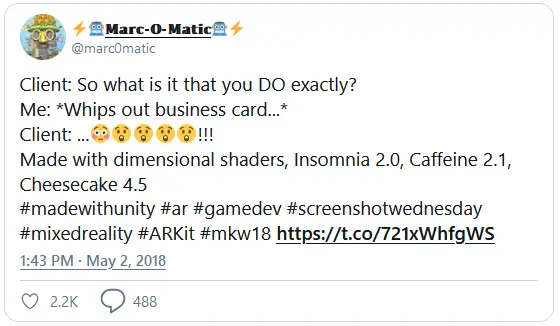 Virtual Reality Business Cards
Alexander Burgess
Fiona Nicholson
Question of the article
Would you use an AR or VR business card? Why not? Tell us in the comments.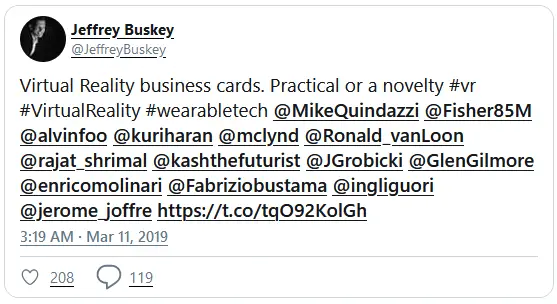 Want an augmented reality business card maker?
Make one yourself or hire a freelancer to do it for you:
READ NEXT: 📇 Why Job Seekers Do Need Business Cards.
Subscribe to JobMob via RSS or email and follow me on Twitter for more on how technology is changing job search.