In the spring of 2007, I discovered Yaro Starak- one of the most successful self-made bloggers in the world.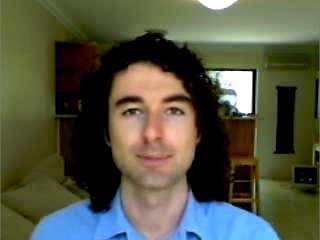 UPDATE February 2016: Blog Mastermind has reopened again. Join Blog Mastermind Now
Yaro is from Australia and is one of the best known bloggers in the world partly because he earns well over $5000 monthly from his blogging activities.
When Yaro announced he was opening a paid mentoring program at the beginning of summer 2007, it sounded like the perfect chance to take my blogging to another level.
Yaro achieves his high earnings with only 2 hours of blogging per day. Wow! I thought. I have to try this.
So I joined the first virtual class of Blog Mastermind. And you know what?
It was alot of work in the beginning.
But… I liked that. No get rick quick schemes. An emphasis on solid, proven information that's immediately useful and practical, especially if you've been hesitating to begin blogging. Plus, Yaro himself is surprisingly accessible. Which actually makes sense since he spends 2 hours per day blogging and that's his only job.
I was going to tell you about Yaro and Blog Mastermind later after I'd completed the program.
But this can't wait any longer.
Yaro just announced that the program will be closing to new members on Monday, December 10th.
You only have until then to join up.
If you'd like to get an idea why I'm still happily following this program and paying for it after 6 months, take a look at this sample lesson that Yaro has just made available to the public.
A full income in just 2 hours a day is a hard thing to pass up.
Thinking different? Subscribe to JobMob via RSS or email for alternative ways to give yourself a dream job.