This event is over.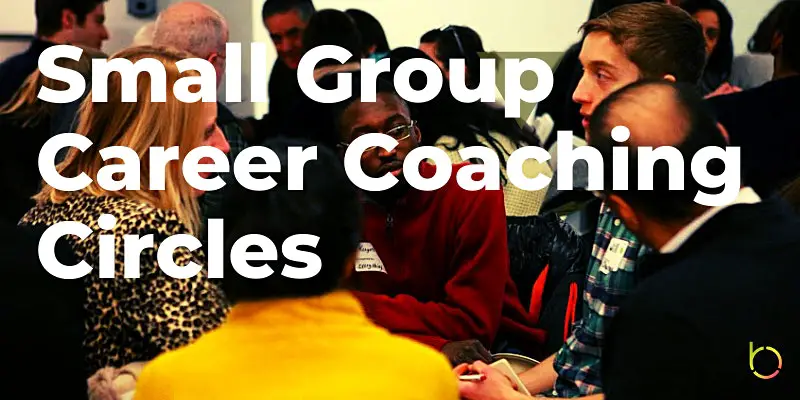 Who
All job seekers
What

What do you envision for your career in 2021?
About this Event
(When you have registered, you will be redirected to the application form).
Your job is how you spend at least a fourth of your time each week, for most. The COVID-19 has awakened many people to the need to make more of that time.
As a result of the past year, are you looking for a job that is better aligned with your purpose or values?
Purpose-driven work is on the rise across the United States and Canada. You CAN make the change to work that is more fulfilling and impactful.
If you are unsure how, Be Social Change's Small Group Career Coaching Circles are here to help.
When it comes to any job search – especially social impact jobs – there are four key pillars that anyone who has experienced a transition like this can attest are supremely helpful:
a supportive (and growing) network
expert insights into the field of your interest
an accountability partner/group
experienced eyes on your application materials
Be Social Change is now offering Small Group Career Coaching Circles to support people with these success factors as they look for their next job.
Benefits:
The circles will provide you with:
a small cohort of people who are also looking for jobs
a trusted and trained career coach looking over your application materials
activities to get you prepped for applying, interviews, and working in a sector that's meaningful to you
opportunities to share in one another's networks and be supported/support others in meeting great contacts
a group that will hold you accountable for achieving your career objectives
an experienced facilitator who will keep the group on track toward more purposeful work, provide safe space for reflections, and help generate well-being and meaning during your job transition period
Apply
Please complete the application here.
The Facilitator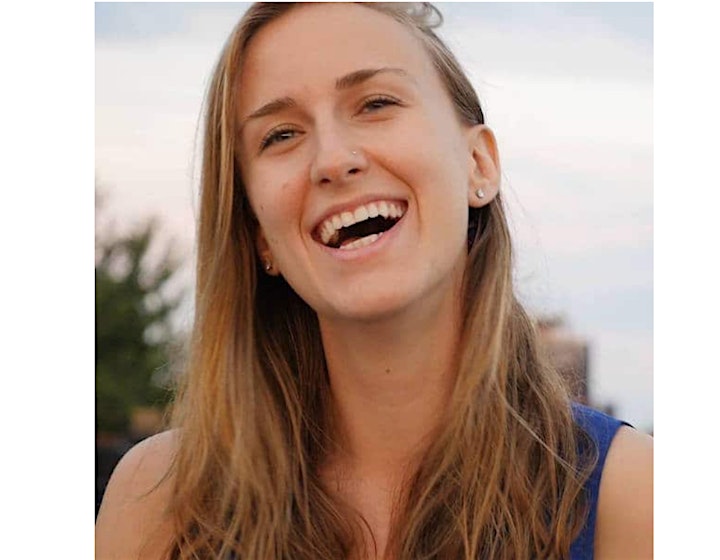 Jenn Lishansky, Career and Life Coach, Chief Engagement Officer, Be Social Change
I contribute to the world by helping people connect with their greatest talents and joys and then pursue them. My coaching is grounded in motivational interviewing, strong and emotionally intelligent support, and an understanding of evolutionary dynamics.
Over the past 10 years, I've worked with thousands of people to overcome burnout, develop self-confidence, tell their stories, craft their life-vision and mission statements, and find calm and clarity in their careers and lives.
When I am not coaching, I am the Chief Engagement Officer for Be Social Change. I identify ways to support organizations in the social impact space by leveraging Be Social Change's resources and community.
Previously, I have worked in the nonprofit sector and served as a youth delegate to the United Nations representing the Federation of Business and Professional Women. In 2015, I founded my own business, teaching meditation to groups around New York City, including Columbia University, Facebook, the NASDAQ, Journey Meditation, as well as consulting on wellness curricula.
My Goal for You
When I found coaching, I found my purpose. Supporting individuals in the midst of transition, searching for greater meaning, is my greatest joy.
Through these circles, we will create a space to explore what compels, inspires, and brings us into alignment with our core values. My goal is that each participant connects with work that is fulfilling and impact-oriented, as well as that each person develops the practical support and strategies to make that transition.
This is my goal and my wish for you: that you may find work that you too are energized to wake up to.
The Structure:
Three 1.5-hour meetings over the course of January
A private session with the career coach/facilitator
Weekly activities and goal-tracking
Review of up to 3 cover letter and resumes each
Eligibility (sign up if any of the following apply):
You need a job
You are looking for a job that matches your purpose
You are seeking a support system during your joblessness
You question if your cover letter and resume are the reasons you aren't getting interview requests
You are only applying for jobs online (and missing the most effective strategy for getting a new job)
You need accountability to get to your goals each week
You want this process to provide benefit beyond just a job (aka, a new community, a resource for career development, inspiration to continue pursuing purpose)
Value
For the month of January, the cost will be offered at a sliding scale: $350 – $500.
Frequently Asked Questions:
Will the circles be in-person or online?
To maintain safety during the COVID-19 pandemic, all offerings will be online.
Who else will be in the coaching circle?
All interested professionals will apply through this link. The facilitator will read each application and curate the groups based on mutual interests/goals.
When are the circles scheduled for?
During the application process, you will be asked to share your availability. The common time that works for each member will be selected and communicated by the 9th.
What if I don't know what a social impact job is?
Worry not. A social impact job is one that contributes to a greater mission. They can be in nonprofits, social enterprises, corporate social responsibility departments, the public sector, and more.
How do I know if I am a fit for the coaching circles?
You are eligible if you are seeking greater meaning and fulfillment from your next role.
Will I walk away with a job?
You will gain a support and accountability group, a larger network, resumes and cover letter foundations you can be confident in, a personal career vision, and the strategies and motivation to find a job that aligns with your values.
How will I know once I have been selected to join a coaching circle?
You will receive an email from Be Social Change confirming your spot and the dates/times of the first circle.
When will I find out if I am selected?
All decisions will be made final by Monday, January 9th, 2021.
Where
Virtual event
When
Date: Saturday, January 9, 2021
Time: 5:00 pm - 6:00 pm
Timezone: UTC-5 (check your local time here)

How
Registration required? No

Cost: Free

Full event details: Small Group Career Coaching Circles

🔖 Event tags:
Free events
🚩 Event category:
Did you attend this event?
How did it go? Tell us.
Leave a comment below
.