This event is over.
Who
All job seekers
What

INCREASE YOUR SUCCESS RATE of getting hired by more than 80% and help you attend interviews with NO STRESS.
About this Event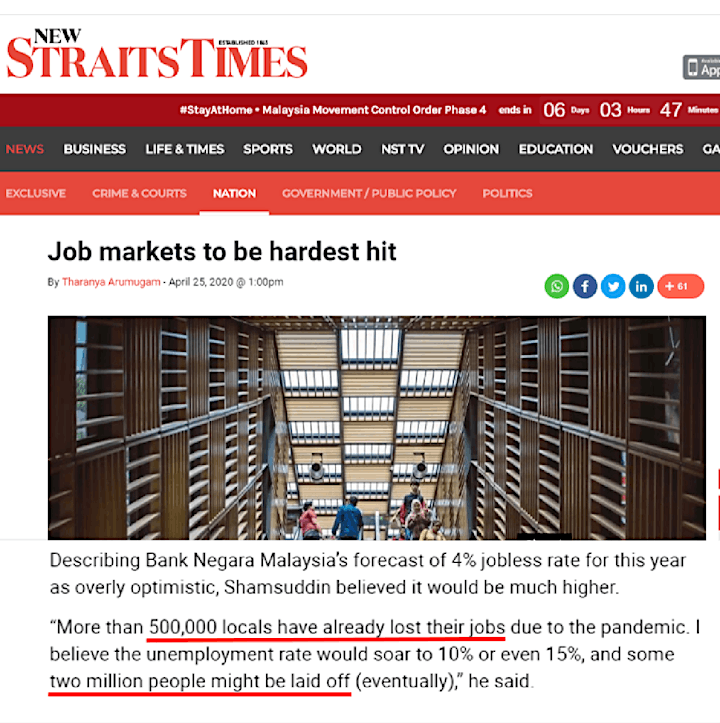 Enough of bad news! Don't be pressured by the current record breaking unemployment numbers. The good news is: as long as you master the right skills & techniques, you will be able to control your own destiny for your career for the rest of your life! I am about to share with you my 15 YEARS OF EXPERIENCE IN INTERVIEWS & HIRING with MANY INTERESTING INTERVIEW STORIES. You will NOT find this on YouTube or Google!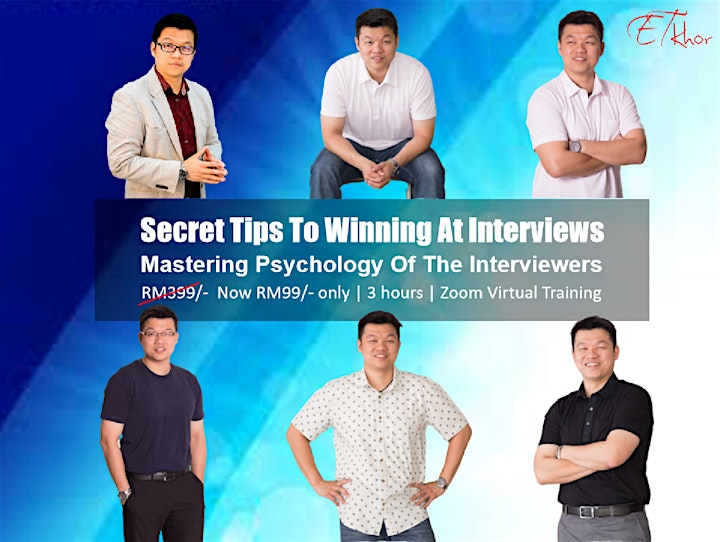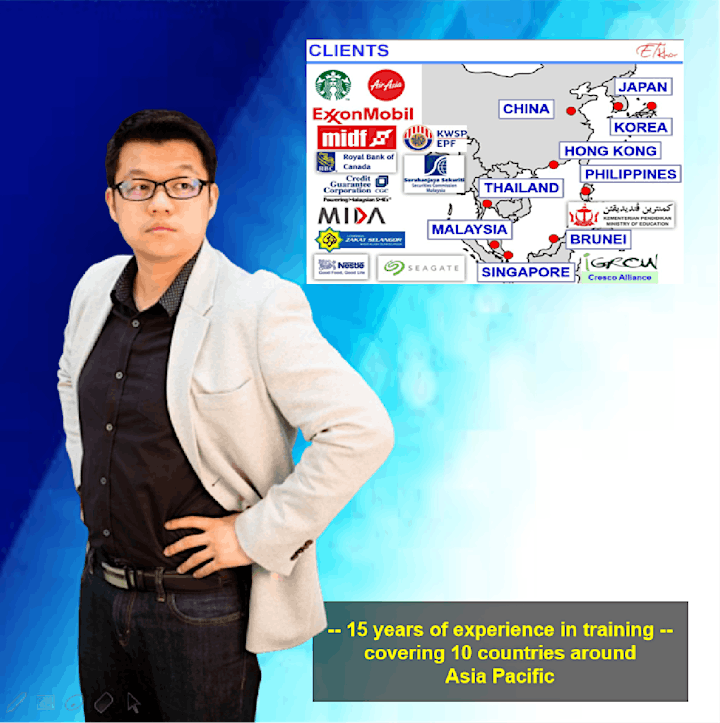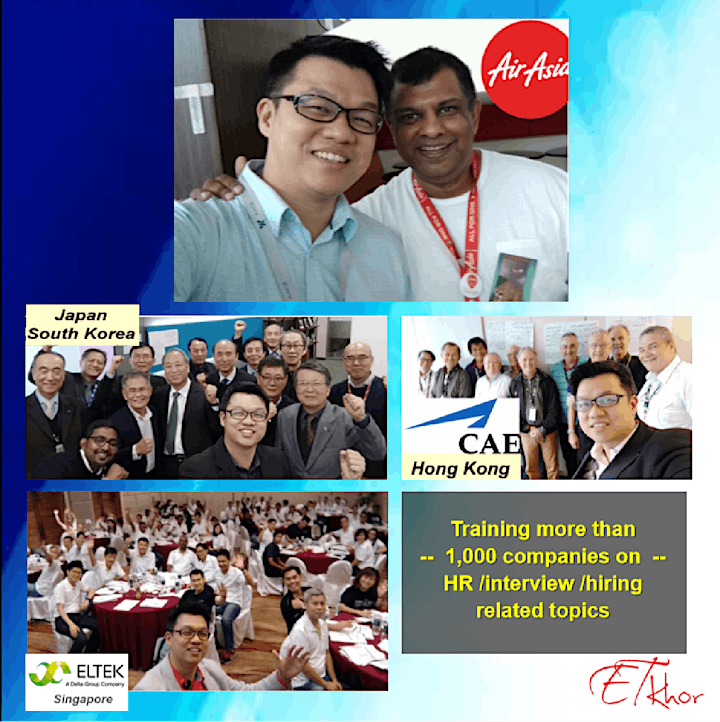 Who should attend:-
All university /college students
Unemployed individual
Existing company staff who want to be promoted to higher position
Anyone who are about to attend any interview other than job interview (project vendor /contractor /supplier)
Anyone who had never attended any formal interview skills training
Learning methodology:-
Interactive content
Job advert / Job posting analysis
Case studies
Resume review examples
Real life examples
Role play
Agenda (3 hours):-
9.00am - 11.30am: Online training (Zoom private session)
11.30am - 12.00pm: Q&A session
Modules:-
Know the interview methods & processes used by MNC /FORTUNE 500 companies such as Google, IBM etc
Learn the secret techniques that interviewers use, such as BEI /CBI /STAR techniques, etc
How to ANALYSE JOB ADS / POSTINGS & be prepared on what to say?
What? Good academic results & work experience are NOT ENOUGH to get hired!
How to SHOW you have the right attitude?
The best way to answer common & UNCOMMON interview questions
WHAT TO SAY to prove your capabilities?
How to show YOU ARE THE BEST CANDIDATE for the job?
How to MAKE THEM BELIEVE?
Practical - 3 MUST DO THINGS to prepare for your next interview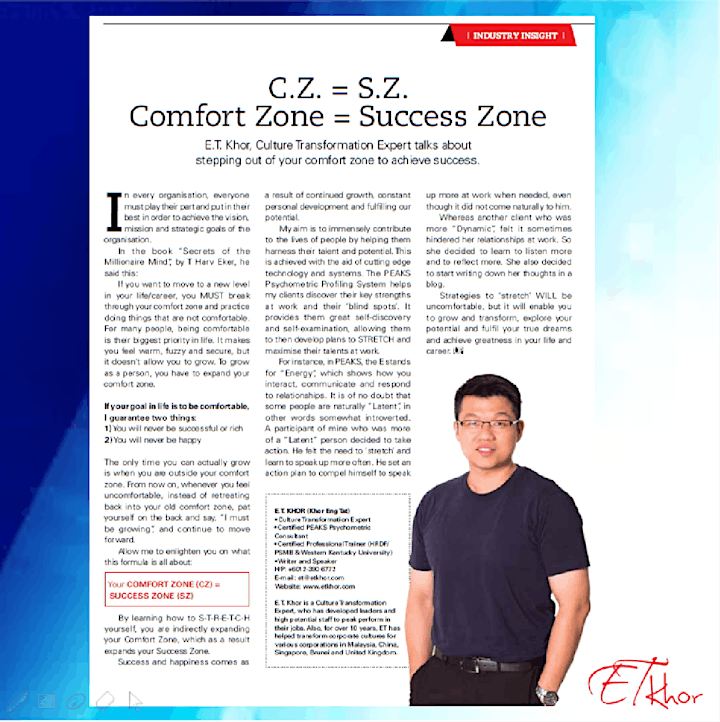 What others said after attending ET's interview preparation training?
- Participants from Singapore & Malaysia who were preparing to attend interviews with a global airline (August, 2019):
Feedback on learning methodology:
"I felt that ET was actually a great speaker to begin with and easy to converse with since most of his clients are based in Asia."
"I believe with his engaging style, he will be able to guide us to win the interview the non-Singaporean way. Thanks!"
"Mr. E.T. is a professional speaker. He delivered content that has clarity and they were useful, and we brought home knowledge on how to easily tackle in any interviews. "
"He makes the session interactive which helps greatly in encouraging people to speak up."
"He gave examples and let us role-play on how we can stand out during interviews."
Feedback on learning impact & benefit:
"The session was very eye-opening, made us see the side of an interview most of us do not know."
"Regarding the session we had with E.T. Khor, I have a couple of positive feedback for him and this idea."
"I have benefited and gained insights from his talk, and I could possibly use his tips and tricks in my future interviews."
"I found that the skills he mentioned for an interview in that 1-hour role play was very useful."
"The talk given by E.T was insightful, and he brought a lot of useful relevant information with him regarding interviews. The session was adequate, and the nature of the workshop works well in groups where we can interact with him in a personal manner."
"Overall, I felt that ET Khor's should be implemented as part of the interview prep modules because he provided insightful tips from an interviewer's point of view. A different perspective allows us to be more relaxed when going for a job interview."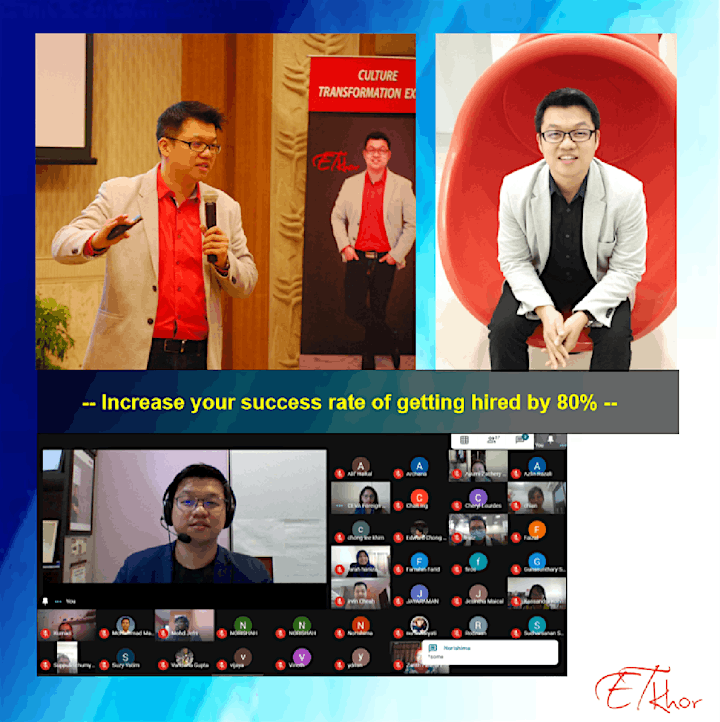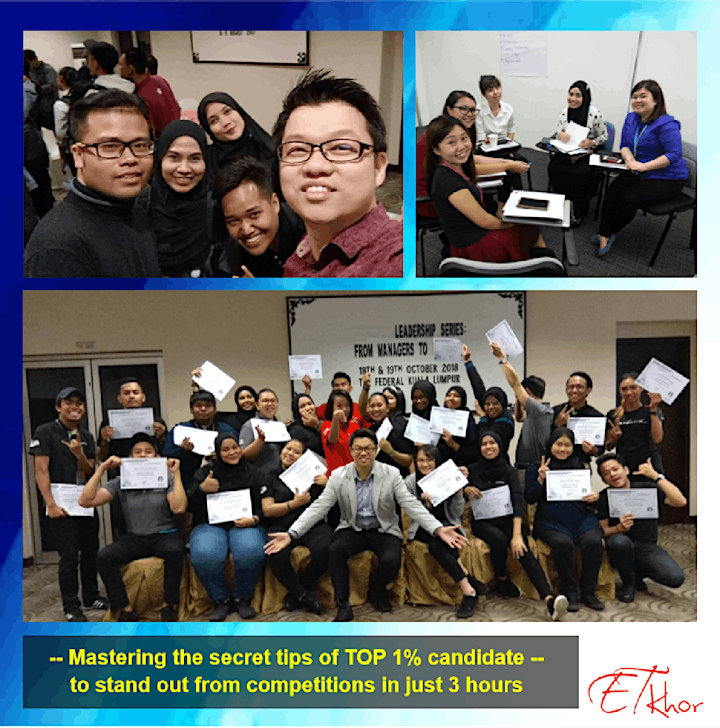 Learning Result Guarantee:-
You are free to attend our UNLIMITED monthly group coaching on interview related topics and Q&A session until you get a job
**For those who sign up but may not be able to turn up due to last minute emergencies or whatever reasons, you will be given access to our recorded video session on Zoom /FB private group and will still be entitled for a 30 mins Q&A session EVERY SATURDAY.
Feel free to contact: 
017-225 9937(Oxford Lok) via WhatsApp
 if you have any queries. Register Now. This special rate is 
LIMITED for MAY 2020 only
Where
Virtual event
When
Date: Sunday, May 17, 2020
Time: 9:00 am - 12:00 pm
Timezone: Asia/Kuala Lumpur (check your local time here)

How
Registration required? Yes

Cost: RM99

Full event details: Secret Tips to Winning At Interviews – by ET Khor

🔖 Event tags:
Midlifers
,
Paid events
🚩 Event category:
Did you attend this event?
Click to rate this event
[Total:

0

Average:

0

]
(You must be logged in to vote. if you'd like to change your rating, refresh the page)
Why did you rate it that way? How did it go? Tell us.
Leave a comment below
.