This event is over.
Who
All job seekers
What

Land your dream job! // Décrochez l'emploi de vos rêves !
About this Event
Are you fresh out of school and want to know how to get a job in games? Tired of your current industry and looking to switch things up? Always wanted to work in video games but not sure how to get started?
Join us for this Lunch & Learn on how to get into the games industry with Stacey Shulak, BA., CRHA, Talent Management Consultant from Employee & Employer Consulting.
This talk will cover everything you need to get you started, including:
What recruiters and studios are looking for
How to write the perfect CV and cover letter
What additional certifications and skills you should focus on to complement your current skill set
Where to look for jobs
Interview tips
Networking advice
and much more!
Then, meet us on wonder.me for a Mix & Mingle among peers and GamePlay Space staff!
* Note to all attendees: This Lunch & Learn will be recorded for internal purposes.
——————————————————————————-
** Ce Lunch & Learn se donnera en anglais seulement **
Vous venez de recevoir votre diplôme et vous voulez savoir comment trouver un emploi dans l'industrie des jeux vidéo ? Vous en avez assez de votre emploi actuel et vous souhaitez un changement ? Vous avez toujours voulu travailler dans les jeux vidéo, mais vous ne savez pas par où commencer ?
Rejoignez-nous pour ce Lunch & Learn sur comment décrocher votre premier emploi dans l'industrie du jeu vidéo, avec Stacey Shulak, BA., CRHA, consultante en gestion de talent, de l'entreprise Employee & Employer Consulting.
Cette rencontre couvrira tout ce dont vous avez besoin de savoir pour commencer votre recherche, notamment :
ce que les recruteurs et les studios recherchent dans les candidatures,
comment rédiger le curriculum vitæ et la lettre de présentation parfaits,
sur quelles certifications et compétences supplémentaires vous devriez vous concentrer pour bonifier votre candidature,
où chercher votre futur emploi,
des conseils pour vos futures entrevues,
des conseils sur le réseautage,
et beaucoup plus !
Après l'atelier, retrouvez-nous sur wonder.me pour jaser avec les autres participant.e.s et le personnel de l'Espace Ludique !
* Note à tous les participants : Ce Lunch & Learn sera enregistré pour un usage interne.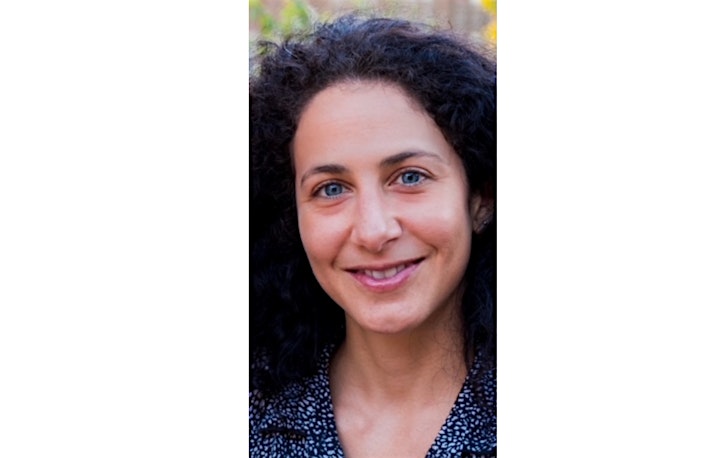 About Stacey Shulak, BA., CRHA, Talent Management Consultant:
Stacey Shulak has over 10 years of experience as a Human Resource Business Partner and Recruiter in Video Games and VFX medium, hiring left and right brain contributors.
She possesses strong leadership and relationship-building abilities and is highly skilled in identifying creative and technical talent that compliments any organization's team and culture.
She possesses a key strength in Talent Acquisition with a clear focus on employee retention, dedicated to creating proactive training and growth opportunities through performance management, compensation, and benefits analysis.
She is always looking for ways to optimize and improve efficiency and is still flexible enough to adapt to change quickly.
In her most recent experience, she helped to scale the award-winning Felix & Paul Studios, hiring various roles from Developers, Compositors, 3D Artists, Roto Artists, Editors, Finance, Administrative, and Camera Development Engineers.
E+E Consulting has partnered with many growing studios in Montréal, Toronto, Germany and the U.S.A.
Stacey has a particular interest in the start-up world because she enjoys building and implementing the necessary structure for teams to perform at their optimal capacity.
You can follow her Facebook and LinkedIn Company pages to learn more about her different partnerships.
Website: https://shulakstacey.wixsite.com/mysite
LinkedIn: https://www.linkedin.com/company/e-plus-e-consulting-consultation/
Facebook: https://www.facebook.com/shulak.stacey
——————————————————————————-
À propos de Stacey Shulak, BA., CRHA, consultante en gestion de talents :
Stacey Shulak a plus de 10 ans d'expérience en tant que partenaire d'affaires en ressources humaines et recruteuse dans l'industrie du jeu vidéo et VFX, embauchant des collaborateurs.trices autant logiques que créatif.ve.s.
Elle possède de solides compétences en leadership et pour nouer des liens entre personnes. Elle est aussi douée pour identifier les talents créatifs et techniques qui complètent l'équipe et la culture de toute organisation.
Elle possède une compétence clef dans l'acquisition de talents, mettant l'accent sur la rétention du personnel. De plus, elle crée des occasions à travers la gestion du rendement, à la rémunération et à l'analyse des avantages, favorables à la formation et à la croissance des individus.
Elle cherche constamment de nouvelle façon d'optimiser et d'améliorer son efficacité tout en restant flexible afin de s'adapter rapidement au changement.
Récemment, elle a participé à l'évolution du studio primé Felix & Paul en comblant différents postes parmi lesquels ceux de développeur.se.s, de compositeurs, d'artistes 3D, d'artistes Roto, d'éditeurs, en finances, en administration et d'ingénieurs en développement de caméras.
E+E Consulting s'est associé à de nombreux studios en croissance à Montréal, Toronto, en Allemagne et aux États-Unis.
Stacey a un intérêt particulier pour le monde des start-up, car elle aime construire et mettre en œuvre la structure nécessaire pour que les équipes fonctionnent à leur capacité optimale.
Vous pouvez suivre ses pages Facebook et LinkedIn Entreprise pour en savoir plus sur ses différents partenariats.
Site Web : https://shulakstacey.wixsite.com/mysite
LinkedIn : https://www.linkedin.com/company/e-plus-e-consulting-consultation/
Facebook: https://www.facebook.com/shulak.stacey

Where
Virtual event
When
Date: Thursday, April 29, 2021
Time: 12:00 pm - 1:00 pm
Timezone: UTC-4 (check your local time here)

How
Registration required? Yes

Cost: Free

Full event details: How to Get a Job in the Games Industry

🔖 Event tags:
Free events
🚩 Event category:
Did you attend this event?
How did it go? Tell us.
Leave a comment below
.