This event is over.
Who
All job seekers
What

CASPA 2022 High-tech Job Fair & Career Growth Seminar
About this event
In 2021, CASPA Virtual High-Tech Job Fair attracted over four hundred talents to meet with fourteen hiring companies including TSMC, Applied Materials, and Intel, resulting in successful talent recruitment.
As a non-profit organization, CASPA's mission is to provide a platform to serve the semiconductor industry and its professionals while promoting technology innovations. To help with your talent recruitment and address the talent shortage in the industry, our 2022 Job Fair Program is designed for your company to interact with the talents and find your desired ones. The preliminary program is scheduled via Zoom (TBD) as follows:
2022 CASPA High-Tech Job Fair Program (preliminary schedule)
12:30-1:00 pm Company Check-in
1:00-1:15 pm Opening Remarks & Introduction of CASPA
1:15-2:25 pm Hiring Company Introduction Session
2:25-2:30 pm Break
2:30-4:50 pm Individual Company Interactive Session
3:50-4:50 pm Career Growth Seminar: Strategies for Career Excellence & Progression
4:50-5:00 pm Survey Submission & Closing Remarks
Check out our 2021 Virtual Job Fair: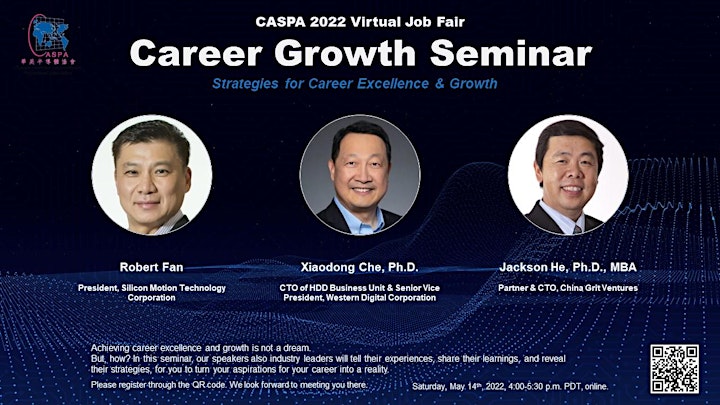 Mr. Robert Fan is the President of Silicon Motion Inc. U.S.A. – a subsidiary of Silicon Motion Inc. (NASDAQ: SIMO) – a world leader in NAND storage controller and graphics display solutions.
Robert oversees the largest revenue region which grew at more than 35% CAGR in the past eight years since he assumed the role. He is also responsible for corporate Marcom/PR, strategic partnerships, and investments, and serves as the General Manager of the graphics product line with development teams in the U.S., Taiwan, and Shanghai.
Prior to Silicon Motion, Robert served in executive positions at companies such as Spansion, IDT, and Staktek, as well as the VP of Marketing for two IC startups that both exited with positive valuations. Robert also spent 9+ years at Intel in sales, marketing, and management positions after four years of chip design engineering.
Robert is currently a board member of Monte Jade Science & Technology Association. He has mentored many Asia American high-tech professionals, advises and invests in startup companies, and speaks publicly on subjects ranging from the semiconductor market to career development, and sales.
Robert holds a BS in Electrical Engineering from the U.C. Berkeley, MSEE from Santa Clara University, and completed the General Management Executive Program at the University of Texas McCombs School of Business.
Title: Strategic Career Planning
Abstract: In the increasingly competitive high-tech labor market, one must be strategic in his/her career planning. Nowadays, it is just not enough to be good at the job and to be a team player if one wants to climb the corporate ladder. Robert suggests that each person adopts the mindset of a CEO of a company called YOU INC. As the CEO, he/she must relentlessly practice a set of principles in order to have YOU.INC perform as intended. In this talk, Robert will share his set of strategies for becoming the CEO of YOU. INC to help you move up the ladder faster.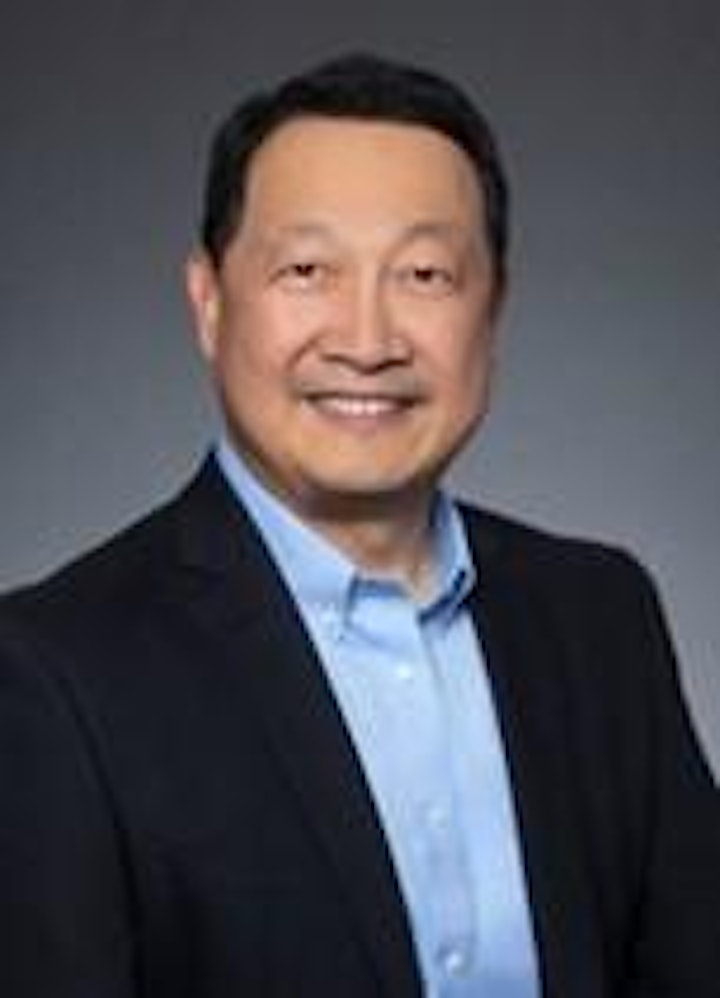 Dr. Xiaodong Che is the Chief Technology Officer of the HDD Business Unit and senior vice president at Western Digital Corporation. His responsibility is to shape the magnetic recording vision based on the long-term data growth, and to serve in the Corporate Global Strategy and Technology team preparing for the disruptive innovation transitions in the foreseeable future.
In 2008, Dr. Che joined HGST. During Western Digital's HGST acquisition, he led the technology strategy and roadmap consolidation. Prior to that, Dr. Che served Quantum Corporation as a recording technologist.
Dr. Che received his BA in Physics from Fudan University in Shanghai China in 1987, and Ph.D at UC San Diego in condensed matter physics under Prof. Harry Suhl in 1991. Afterwards, he joined Prof. Neal Bertram's magnetic recording group at the Center for Magnetic Recording Research as a post-doctor. He has been actively involved in the development and innovation of magnetic recording storage technology in the last three decades.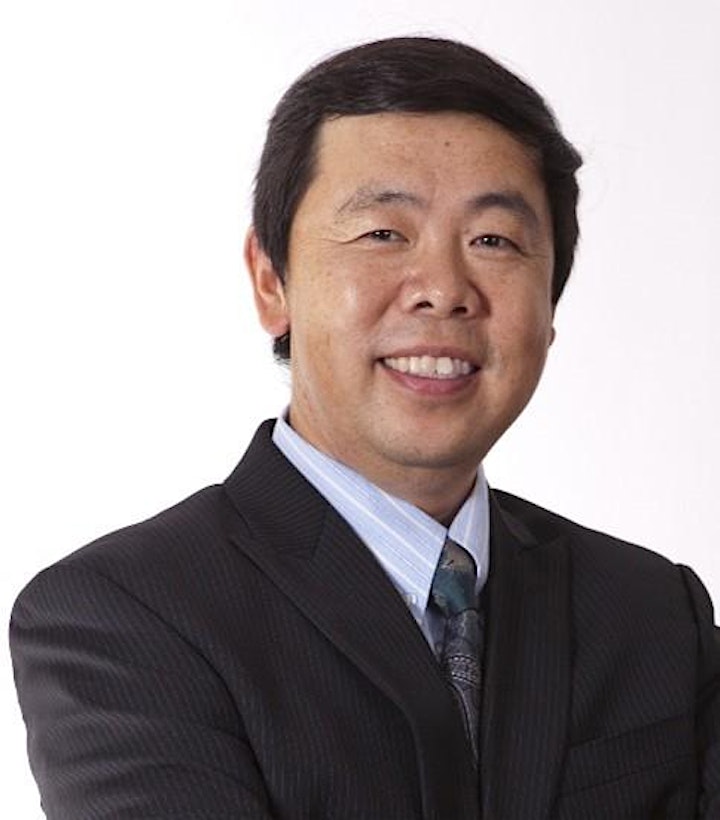 Jackson He, Ph.D., MBA
Partner & CTO of China Grit Ventures
Dr. Jackson He has over 30 years of experience in driving technology development and leading R&D organizations. Jackson worked at Intel for 23 years in both US and China driving digital infrastructure solutions with cloud, big data, and AI technologies. He served as the General Manager of Intel APAC R&D for 6 years in China. Jackson was also a co-founder & CEO of a startup delivering innovative IOT solutions for agriculture and animal farming. In 2020, Jackson joined China Grit Ventures as a Partner and CTO, working with other startups to grow their businesses.
Where
Virtual event
When
Date: Saturday, May 14, 2022
Time: 12:30 pm - 5:00 pm
Timezone: UTC-7 (check your local time here)

How
Registration required? Yes

Cost: $0 – $1,000

Full event details: CASPA 2022 Virtual Job Fair & Career Growth Seminar

🔖 Event tags:
Paid events
🚩 Event category:
Did you attend this event?
How did it go? Tell us.
Leave a comment below
.