This event is over.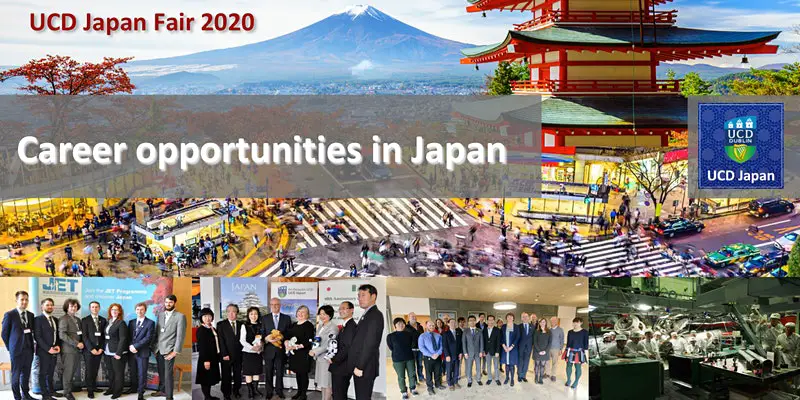 Who
All job seekers
What

These sessions will look at career options for new graduates and, in addition, research opportunities for postgraduate and academic staff
About this Event
What is the JET Programme?
The Japan Exchange and Teaching Programme (外国語青年招致事業, Gaikokugo Seinen Shōchi Jigyō), or JET Programme, is a Japanese government initiative that brings college (university) graduates -mostly native speakers of English- to Japan as Assistant Language Teachers (ALTs) and Sports Education Advisors (SEAs) in Japanese kindergartens, elementary, junior high and high schools, or as Coordinators for International Relations (CIRs) in local governments and boards of education. JET Programme participants are collectively called JETs. Ireland became a participating country in the JET Programme in 1987. Since then over 1,200 Irish people have contributed to and enjoyed the programme, including the 43 Irish JETs who departed for Japan in 2019. Irish JETs act as ambassadors for Ireland, introducing all aspects of Irish culture to the Japanese people.
Who is the JSPS, and what does it do?
The Japan Society for the Promotion of Science (JSPS) also known as Gakushin, is an independent administrative institution. It provides various fellowships for researchers to conduct, under the guidance of their Japanese hosts, cooperative research with leading research groups in universities and other Japanese institutions. As Japan's premier research funding agency, JSPS carries out a diverse program that includes funding scientific research, fostering young researchers, promoting international scientific exchange, and supporting the reform and globalization of universities. Its annual budget in 2011 fiscal year was ¥334.7 billion.
The JSPS is equivalent to both Science Foundation Ireland and the Ireland Research Council for Japan, covering all disciplinary areas.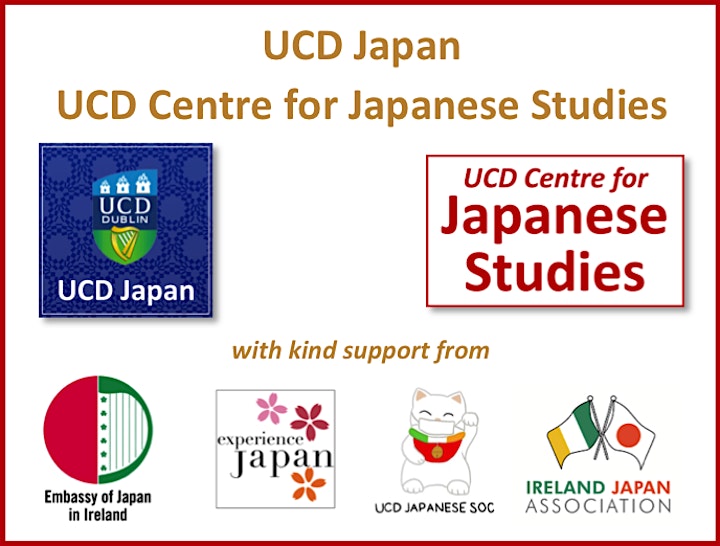 Where
Virtual event
When
Date: Friday, November 6, 2020
Time: 1:00 pm - 2:00 pm
Timezone: UTC (check your local time here)

How
Registration required? Yes

Cost: Free

Full event details: Career opportunities in Japan

🔖 Event tags:
Free events
🚩 Event category:
Did you attend this event?
How did it go? Tell us.
Leave a comment below
.