A long-time JobMob sponsor, so should you use their web hosting service?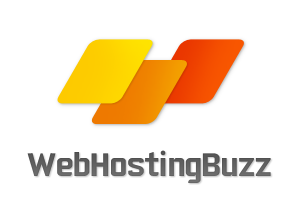 Thank you to WebHostingBuzz for being a Gold Sponsor for the 6th Annual JobMob Guest Blogging Contest.
In this article, my assistant Matthew takes an honest look at WebHostingBuzz.
Like many things on the Internet these days, I find it hard to know where to start when it comes to web hosting.
There is always such a vast array of options thrust in my general direction, and with limited 'lingo' at my disposal, trying to decipher my way to the best service is like an English person asking a foreigner for directions.
Far too often when I visit web hosting sites, I feel as though they have been designed for people who already know everything about the intricate workings of the World Wide Web, and perhaps I am wasting my time even contemplating joining in on 'their game'.
Often I simply decide to put 'that new blog' off for another six months, and return to the relative safety net of reading other people's work, and marveling out how simple it all looks.  It's all rather pathetic.
When WebHostingBuzz became our Gold Sponsor, I set off once more on a quest of comprehension.
Having explored the usual avenues of the major hosting services in the past, I wasn't sure how much I would learn.   The first thing that jumped out at me, however, was that there weren't lots of complicated words and numbers squashed into a small space.  I felt as though I could relax and breathe for a while.  I didn't feel swamped.  I immediately got the sense that there were people behind the site, and not some form of genetically modified human robot army sent to draw me into their hosting trap.
After scrolling down the homepage and reading numerous positive testimonials, I decided to take advantage of the 'live chat' option at the top of the screen.  This was perfect for people like me.  I am happy to spend time talking to someone, discussing ideas, figuring things out.  This is still how my brain works.  I haven't yet come round to this technological age, where my brain function mirrors my computers operating system.  I am far too detached from modernity to think like that, and all I want to do is host a simple blog.  Besides I am one of the few people who actually looks forward to talking to someone new.
Straight away after selecting the 'live chat' option, I was connected to Dave.  After a quick exchange of greetings, I told Dave that I was simply looking to host a few blogs, and what options could he recommend.  He immediately pointed me in the direction of their 'hosting mini plans'.  This was perfect, it had taken me 30 seconds to find exactly the hosting that I required.  Previous attempts had left me confused, and unconvinced of what to do.
To test the human powers of Dave once more, I decided to ask him why I should host with WebHostingBuzz above all other sites.  His response was centred around their 24/7 customer support, and excellent communication.  I liked Dave, he made me feel welcome.
I managed to gain access to the hosting control panel, and once more I was impressed by its relative simplicity.  Much of the options were still over my head, but the layout was certainly preferable to numerous other services I have used in the past, and of course Dave or one of his colleagues would always be around if I got lost.
I still feel as though the control panel could be a little more inviting for the likes of me however, and I still feel like I am operating some form of complex programming, rather than simply hosting a blog.  If it was possible to have a simplistic panel for blogs and small websites, I think this would improve the service even further.
I scanned through a number of reviews left by other users, and I have to say most seemed positive.  Many commented on the reliability of the service, and the great level of support.  For any small or medium sized hosting requirements, I would certainly recommend them for their reliability, support, and excellent communications.
Thanks again to WebHostingBuzz for being a Gold Sponsor for the 6th Annual JobMob Guest Blogging Contest.
Subscribe to JobMob via RSS or email and follow me on Twitter for more great job search contests.